Harrison Ford's Recent Injury Is Much Worse Than Anyone Thought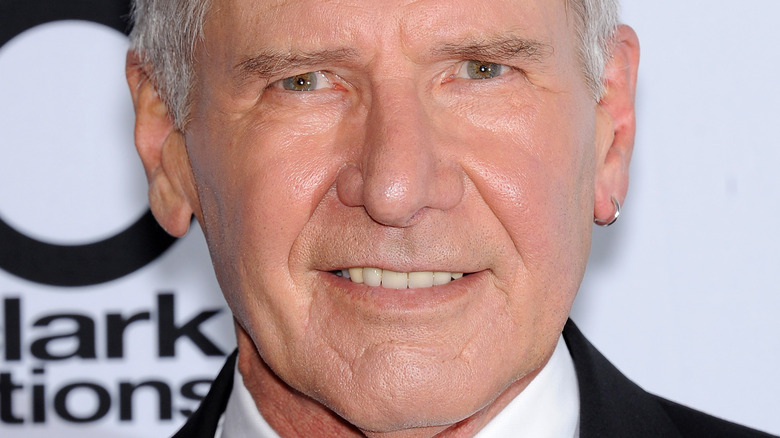 Shutterstock
Harrison Ford is arguably best known for his portrayal of adventurer Indiana Jones in the film series of the same name. Ford is also known for his impressive stunts in the movies and he is still doing them at 78 years old, according to CinemaBlend. His stunt double Vic Armstrong told CNN in August 2008 what it was really like to work with the actor. "The biggest stunt I always say on the Indiana Jones films was stopping Harrison doing the stunts because I had to fight nearly every time to stop him," he said.
Director Steven Spielberg had a lot to say about the stunts, calling himself an "idiot" for letting Harrison do outrageous stunts like the boulder run scene in "Raiders Of the Lost Ark," per The Sun. "There were five shots of the rock from five different angles — each one done twice — so Harrison had to race the rock ten times. He won ten times — and beat the odds. He was lucky — and I was an idiot for letting him try it," he said.
Ford is clearly talented, but his recent injury on the "Indiana Jones 5" set is causing concerns. Keep reading for more details.
Harrison Ford's injury is reportedly delaying Indiana Jones 5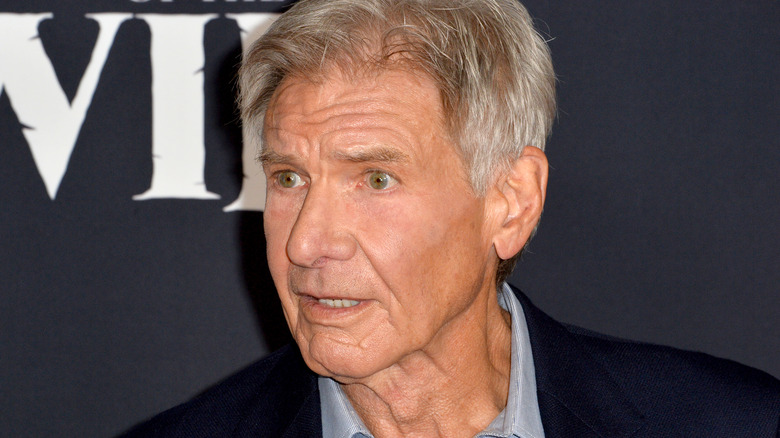 Shutterstock
Harrison Ford suffered an injury when filming "Indiana Jones 5" and it seems fans will have to wait even longer to see the movie, according to the New York Post.
Production has reportedly stopped, per The Sun. "It is Harrison's last outing as Indiana and everyone thought it would be plain sailing. But now Harrison is injured and it is worse than first thought," a source told the outlet. Jones apparently injured his shoulder last week, according to a statement from Disney (via Deadline). "Production will continue while the appropriate course of treatment is evaluated, and the filming schedule will be reconfigured as needed in the coming weeks," the statement read.
Shooting is now reportedly delayed until September and hashing out a new schedule is apparently "chaos," per The Sun. "It was not what anyone was expecting so to have to change everything is a huge blow. Everyone was concerned for Harrison and they are glad he is on the mend," the source said. According to a Collider report from last year, the film was supposed to be released on July 9, 2021, but it was moved to July 29, 2022.