What Is The Real Meaning Behind Iggy Azalea's Song 'I Am The Stripclub'?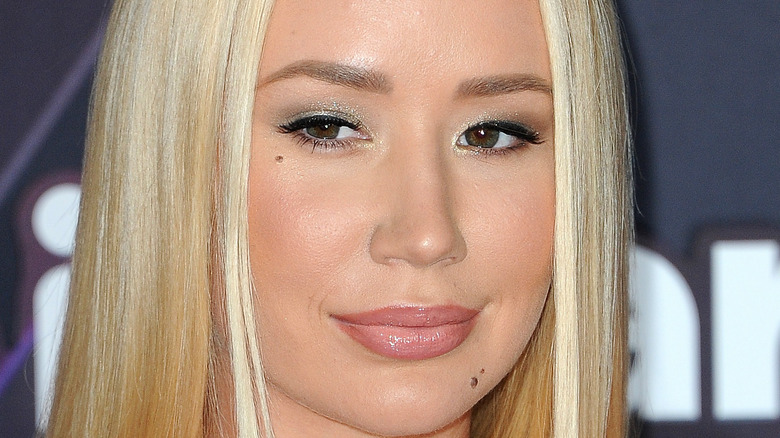 Shutterstock
Iggy Azalea is back with new music — this time, it's a catchy anthem called "I Am The Stripclub" that everyone will surely hear in the, well, clubs. It's the second official single off the Australian rapper's third upcoming studio album "End of an Era," due to be released sometime this summer.
When asked why she called named it "End of an Era," Azalea said she was inspired to write songs about the last 10 years of her life. "Turning 30 made me really think back on the last decade of my life & I just wanted to take all the s*** I've loved and make a time capsule of it," she tweeted. While promoting "I Am The Stripclub," she also explained that music is "my art, it makes me happy creating it and gives me purpose so I hope someone is out this weekend dancing to this song!"
Scroll ahead to find out the real meaning behind Azalea's "I Am The Stripclub," including her favorite lyric and why she waited so long to drop the track.
Iggy Azalea told fans this that track is particularly 'important' to her
Iggy Azalea has high hopes for "I Am the Stripclub," asking fans to support her however they can. "I really want this video to trend you guys! I was bummed last time, but this time we will get it!" she tweeted after dropping the track's official music video. "This song is important to me." The rapper's "bummed" comment is likely referring her previous single "Sip It" with Tyga, which she claims YouTube failed to promote because it was too explicit. At the time, Azalea said she was "really disappointed because I'm indie and I depend on things like that for streaming."
Azalea said that she's been waiting to drop "I Am the Stripclub" because she wanted to "wait for the clubs to open back up" amid the pandemic. She also revealed the real meaning behind the track, clarifying via Twitter that it's not "literally about the strip club, it just means, hey I'm a realllllly f***in good time." This is illustrated in the hook, as she raps: "Don't need dark rooms / I am the stripclub / Don't need red lights / I am the stripclub." She even shouts out Ginuwine's "Pony": "Swear he Ginuwine trynna ride the pony."
As for her favorite lyric... ""D**k magnet, who's askin?'" Azalea revealed. "'Cause I had drunk a few glasses of wine in the studio writing that verse and I couldn't even say it to the room without laughing."