Will Chris Pratt And Katherine Schwarzenegger Have More Kids? Here's What He Had To Say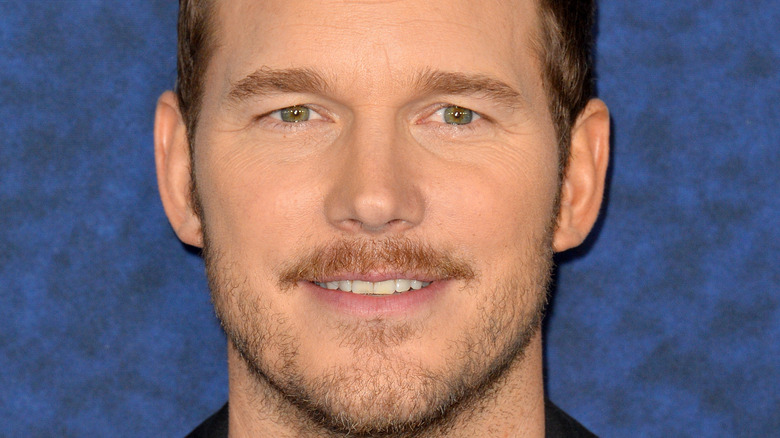 Shutterstock
Chris Pratt and Katherine Schwarzenegger celebrated their two-year wedding anniversary in June, and the actor shared what makes his marriage work.
"Communicate. Listen, listen to your partner with intention. Care about each other's feelings and support one another and just listen," he told ET Online. He also planned to celebrate their special day with diamonds and burgers from In-N-Out, according to People. Sounds like the perfect anniversary to us! Pratt also mentioned in a separate interview with ET that he was "very blessed" his wife came to visit him on the set of his new movie, adding, "She takes such good care of me."
The couple welcomed daughter Lyla in August 2020, and Pratt gushed over his wife on her first Mother's Day in May 2021. He took to Instagram and wrote, "Thank you for everything you do for us." It's clear the couple are on cloud nine, but will they add more kids to their brood in the future? Keep reading for more details.
Chris Pratt is open to having more children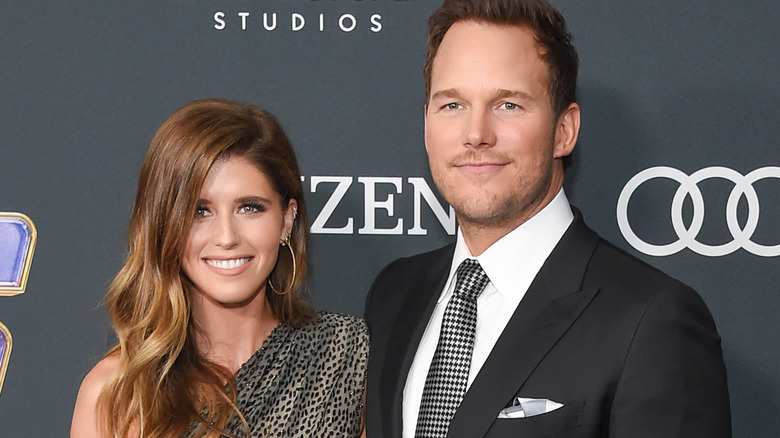 Shutterstock
Chris Pratt is interested in having more children with his wife Katherine Schwarzenegger, he recently told E! News. The couple welcomed daughter Lyla in August 2020, and he's also father to 9-year-old son Jack with ex-wife Anna Faris. And when it comes to kids, it seems like the more, the merrier for the actor.
Pratt told the outlet that having two children is "really beautiful," saying he would "love" to expand his family — "as many [more kids] as the man upstairs will provide." "We'll do it," he added. "I'll probably have to talk to Katherine about that but my plan is, let's go." The actor also noted that you're able to see the differences in your children after you welcome your second child. Since becoming a father to Lyla, Pratt said he's had to adjust a few things as a parent. "I don't roughhouse quite as much as I did. I kind of just want to cuddle both of them," he explained. However, he emphasized that protecting and loving them are some of the things that won't change, regardless of how many children he has.
While the couple rarely share photos of Jack and Lyla on social media, Pratt did take a photo with them on the couch in April. "Baby time!," he captioned his Instagram story, per People.