The Trump Kids' Reaction To Jill Biden's Vogue Cover Has The Internet In A Frenzy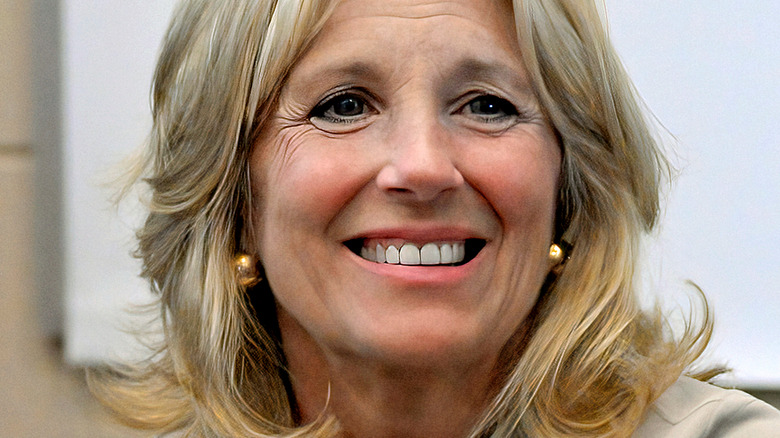 Shutterstock
Dr. Jill Biden's Vogue magazine cover certainly sparked a lot of conversation, and not just because the first lady looks gorgeous (which she does). It was also a return to Vogue's tradition of featuring the first lady on the cover — which it had pointedly skipped for former first lady Melania Trump. (For what it's worth, Melania Trump's former bestie Stephanie Winston Wolkoff wrote in her book, "Melania and Me," that Trump actually was approached by Vogue for a profile and photoshoot in 2017, but that she turned them down when they couldn't guarantee her the cover, SheKnows noted.)
The Vogue cover photo shows Dr. Biden wearing a dark blue, floral-patterned dress and leaning against a White House railing. The magazine's profile, meanwhile, talks about Dr. Biden's experience as a teacher and a working first lady. But not everyone was happy with the magazine feature.
Some of the Trump children sounded off about the supposed injustice of Biden's Vogue cover. Donald Trump Jr., in his usual style, posted a cruelly photoshopped version of the image to his Instagram. Meanwhile, Lara Trump (Eric Trump's wife) went on Fox News to rail about the "biased" media (via The Independent). Here's how that went down.
The internet is not here for the Trump kids' meltdowns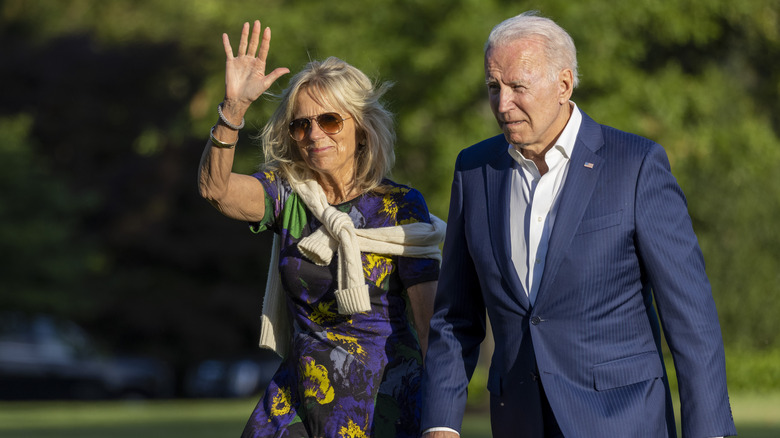 Tasos Katopodis/Getty Images
After Dr. Jill Biden's Vogue cover came out, Donald Trump Jr. photoshopped Alice Cooper's face onto the original image and posted it to his Instagram, with the caption, "Nailed it. Apologies to Alice Cooper." And in an interview with Fox Business (via The Independent), Lara Trump decried the magazine as "so woke that they could not bring themselves to put an incredibly beautiful woman, I would say the most beautiful first lady we ever had." She added, "You know it used to be that they would put every first lady on the cover of Vogue and every first lady would be on the cover of multiple magazines, until it was Melania Trump because she's married to Donald Trump."
The internet, on the other hand, was not having it. Addressing Lara, one Twitter user wrote, "Melania is racist birther and is despised worldwide. Plus, no one cares about your conniption fit considering you stole millions from shelter dogs." Another wrote, "Melania Trump — who supported her evil husband at every turn including in spreading his racist birther lie about Obama — continues to complain about not being on the cover." (For the record, Melania herself hasn't issued a statement about Dr. Biden's Vogue cover.)
Maybe it's time for everyone to try and "Go High" or "Be Best." Just an idea!