What Richie From Family Matters Looks Like Today
"Family Matters" was a staple of television viewing in the 1990s, as the hit show ran for nine years and 215 episodes, per IMDb. The show was centered on the family of Carl and Harriette Winslow, and their pesky neighbor Steve Urkel, who wound up being the breakout star of the show. Jaleel White, who played the neighbor with the high-pitched voice, was originally brought on just for a guest spot. 
White's Urkel was such a success that he was signed on for a full season and eventually became the fulcrum of the series. This led to on-set tension between White and other cast members. "I was not very well welcomed to the cast at all, okay?" he revealed to Entertainment Weekly in May. Eventually, the cast set aside differences and truly bonded. "And we did become very much a family," White said.
On the sitcom, the Winslows had a full house which included Hariette's sister Rachel Crawford and her son, Richie. In 2017, the "Family Matters" crew reunited and fell right back into their familial routine. "I love these people ... Every one of them," Reginald VelJohnson, who played Carl, told Entertainment Weekly. The actors talked about a reboot and felt they could easily rekindle the magic from when the show originally aired. "It just feels so natural and so normal," Telma Hopkins, who played Rachel Crawford, said. "It's like we haven't been apart all these years." So what happened to the actor who played Rachel's son, Richie Crawford?
Bryton James became a fixture on another popular show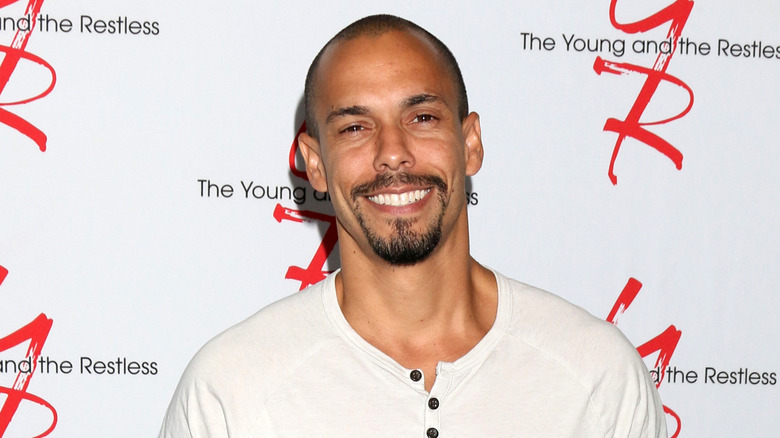 Shutterstock
Richie Crawford was played by actor Bryton James, and portraying the lovable "Family Members" character was only the start of his career. James has fond memories of developing a kinship with Darius McCrary, who played Eddie Winslow. "The first person I really gravitated to was Darius McCrary," James told Soap Opera Digest in 2019. "He was like the brother I never had and he really looked out for me on set." Later in his career, James joined another tight-knit group on a successful series.
James joined the cast of "The Young and the Restless" in 2004 as billionaire Devon Hamilton and has appeared in over 1,300 episodes on the long-running soap opera, per IMDb. In 2007, the actor took home a Daytime Emmy for Outstanding Younger Actor and was nominated multiple times in subsequent years, per CBS. 
Similar to his time on "Family Matters," the former child actor became close with the "Y&R" crew. "Well, I mean, it's hard not to become family when you're on a soap opera, especially when you're on it for as long as some of us have been," he told Soap Opera Digest in 2020. There was a "Family Matters" mini-reunion on "Y&R" when Telma Hopkins — who played James' on-screen mom Rachel Crawford — appeared on the soap opera. "I've been telling the writers and producers, 'you guys have to figure out a way to get her on the show,'" James told TV Insider in June. His insistence paid off!