Tyrese Gibson's Secret Wedding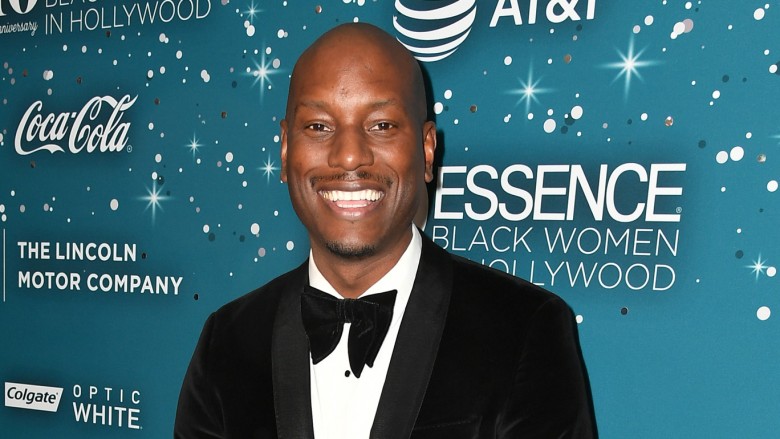 Getty Images
Fast and Furious actor Tyrese Gibson is officially off the market.
The actor revealed on Instagram that he tied the knot on Valentine's Day. The post featured photos of the newlyweds and a close-up of their wedding bands, along with the words "A happy wife equals a happy life." His bride, who has yet to be identified, wore a blush pink gown and diamond headpiece for the ceremony.
According to E! News, the model turned actor was first seen with his wife in December 2016 at an Atlanta charity event. However, the couple has kept much of their relationship quiet.
However, Gibson gushed about what he loves in a woman in an Instagram post back in April. As a caption to a photo of cars, he wrote, "I love a woman that's smart, confident, educated, self sufficient." He went on to compare his past relationships to this ideal and ended his romance rant with, "Message to my future wife...... Hello!"
Before the wedding reveal, he uploaded a photo of his newly built backyard spa—designed for his future "Queen"—hinting that he had found his match.
Gibson has since shared a photo of his wife's hand, showing off her new ring. He admitted that he and his wife wanted to keep their wedding a secret, but, since it was going to get out, they decided to share the happy news themselves. In a lengthy caption, he added how blessed he feels in his new relationship. He shares, "I didn't just marry her I married my [daughter's] new example."
Gibson was previously married to Norma Gibson, with whom he has daughter Shayla Somer Gibson, from 2007 to 2009.
Best wishes to the new couple—who may be on their way to Egypt for their honeymoon.