What Is The Age Difference Between Florence Pugh And Zach Braff?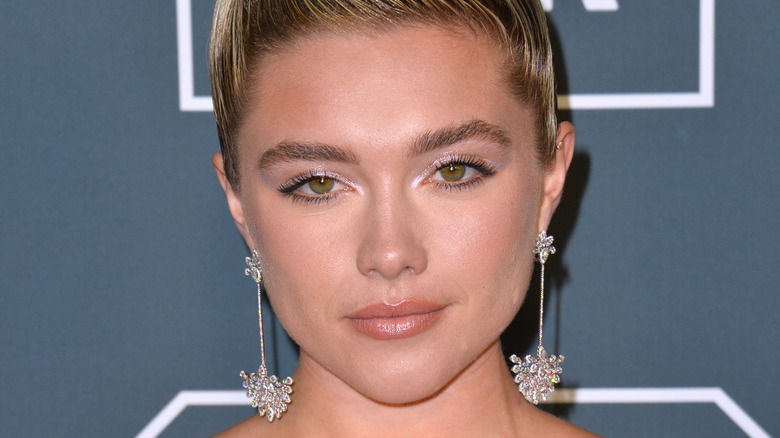 Shutterstock
Florence Pugh and Zach Braff's relationship has weathered a few storms. As Elle reported, Pugh was first linked romantically to the actor-director and "Scrubs" alum Zach Braff in August 2018 when people noticed, that around the time the latter cast her in his 2019 short film "The Time It Takes to Get There," he was caught liking a few of her Instagram posts (the first tolls of romance, naturally). In April 2019 — the same month of the film's release — the pair were seen in New York City hand-in-hand, E! reported. Still together when the COVID-19 pandemic caused shelter-in-place orders worldwide in 2020, they hunkered down and quarantined together in Los Angeles (per People). Given that Pugh and Braff's relationship was still in its honeymoon phase, that is some feat that the couple withstood this particular relationship challenge! 
In the midst of their pandemic romance came Pugh's April 2020 Instagram post wishing Braff a merry 45th birthday. "Today we shall smile wider than the clouds are grey. April 6th and we're celebrating hard! Happy Birthday wishes, boogies and cheers for this special person. Raise those bubbles and jiggle!," read her cheery words to her beau. A significant marker in their relationship, this was not only the post in which Pugh and Braff became Instagram official, but also one that invited a brief but tumultuous scandal. Keep reading for why the couple's ages ruffled some fans' feathers. 
Florence Pugh tells ageist trolls to mind their own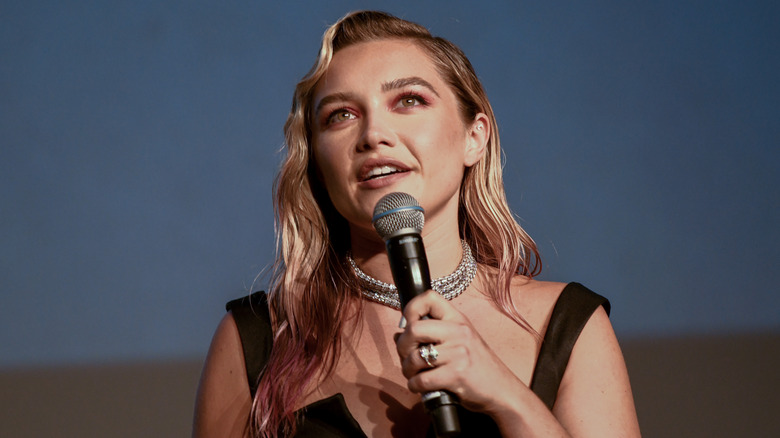 Gareth Cattermole/Getty Images
In the category of "None of Your Business," some have continuously expressed issue with Florence Pugh's 21-year age difference with boyfriend Zach Braff — and Pugh is not having it. After posting an April 2020 birthday message to Braff on her Instagram, the actor found herself amidst a torrent of "toxic" comments on their ages. "I had about 70 percent of the comments hurling abuse and being horrid," Pugh said in an Instagram video two days later, calling it "the first time in my entire Instagram life that I've had to turn off the comments" and adding, "I am 24 years old. I do not need you to tell me who I should and should not love."  
Pugh further defended her relationship on a July 2020 episode of the Sue Perkins: An Hour or So With... podcast, saying, "I've always found it funny, how I can be... old enough to be an adult and pay taxes, but I'm not old enough to know who I should ... have sex with."
December 2019 was another occasion on which Pugh has had her and Braff's age difference pointed out without solicitation. On an Instagram photo of her, Braff had replied with a "princess" emoji and one user wrote back bluntly, "You're 44 years old" (via Elle UK), while another commented, "He looks like your grandfather." Ruuude... Pugh seemingly got the last word, however, by curtly retorting, "And yet he got it." Well done!