James Harden Reveals Why He Split With Khloe Kardashian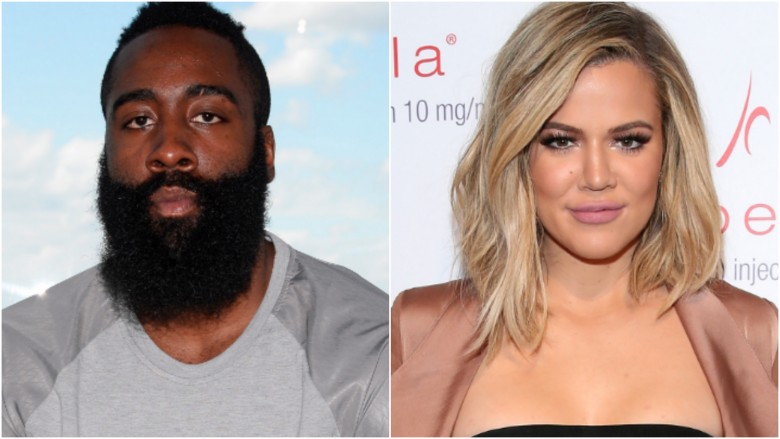 Getty Images
NBA star James Harden is over ex-girlfriend Khloe Kardashian.
Harden, 27, shared a few details about his love life to Sports Illustrated. While he didn't name Kardashian specifically, he addressed the fame that surrounded the relationship. "I didn't like all the attention," he said. "I feel like it was for no reason. I wasn't getting anything out of it except my name out there and my face out there, and I don't need that. It wasn't uncomfortable, but it wasn't me. I don't need pictures of myself when I'm driving my car. Who cares? What shoes am I wearing? Who cares? Where am I eating? Who cares?"
He added that the high-profile aspect of his relationship likely affected his team, the Houston Rockets: "It was unnecessary stuff that I think trickled down to my teammates. I had to eliminate that."
Harden and Kardashian, 31, began dating in July 2015 and carried on a romance for eight months before ultimately breaking up in February 2016. The two faced a few hurdles in their relationship, most notably Kardashian's then estranged husband Lamar Odom's medical scare.
At the time, Kardashian praised how Harden was responding to the situation. "James has been great he's been really supportive, really understanding," she told E! News reporter Maria Menounos.
However, while Harden explains that their breakup was due to the public eye, Kardashian revealed her version of why the two didn't work out last year on her show, Kocktails With Khloe (via ET): "I just don't want to put up with people that you want to be monogamous but then they're not monogamous." She went on to tell her guest, Real Housewives star Lisa Rinna, "I've always said, 'It's long distance.' I've always said, 'We don't need to be monogamous! There's a lot of s*** going on in our lives. You live in Houston. I live in L.A. Let's see each other when we see each other.'"
Kardashian, who's currently dating Cavaliers player Tristan Thompson, didn't reveal the identities of the other women Harden was allegedly involved with, but she exclaimed, "I got the receipts to prove it!"