Inside The Tragic Death Of Patrick Dempsey's First Wife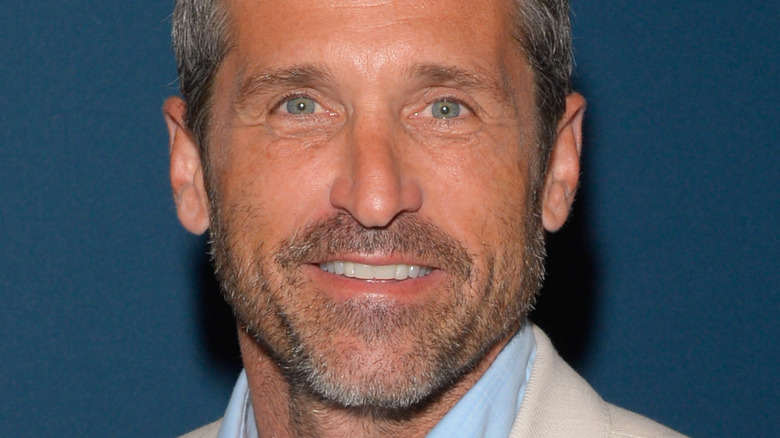 Shutterstock
Patrick Dempsey has been with Jillian Fink since 1994 and married since 1999. The couple has three children, Talula, born in 2002, and twin sons Sullivan and Darby, born in 2007, per People. However, Fink is not the former "Grey's Anatomy" star's first wife. The actor was married to a woman named Rocky Parker for seven years, from 1987 to 1994, per IMDb.
Dempsey met Parker in 1984, when he was 18 and she was 44, as they were both starring in the play "Brighton Beach Memoirs" on Broadway. Parker played Dempsey's character's aunt in the production. They started spending time together after rehearsals, and sparks began to fly despite the age difference, per Spock and Christine.
In 1987, Dempsey and Parker got married when he was 21 and she was 47. He was an up-and-coming actor and she was a former actor and model who took on the job of managing his career, per Kiss FM El Paso. The couple kept their marriage on the down-low for a number of years due to their 26-year age difference. Dempsey and Parker ultimately divorced in 1994, citing irreconcilable differences, per Kiss FM El Paso. However, Parker died in 2014. Keep reading to find out how.
Patrick Dempsey's first wife died in 2014 at age 74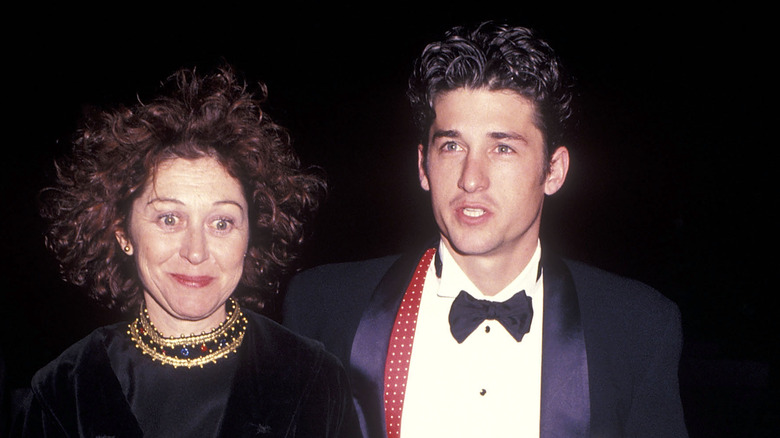 Ron Galella, Ltd./Getty Images
Patrick Dempsey and Rocky Parker divorced in 1994 after seven years of marriage. It was a bitter, two-year battle that had Parker claiming Dempsey beat her up. She alleged that Dempsey beat her up so badly on the set of "Can't Buy Me Love," that she developed arthritis. She also claimed he broke her finger in a car door. She later rescinded her allegations, which were originally reported by the National Enquirer (via TODAY).
It was rumored that their marriage fell apart because he had met another woman. Of course, Dempsey did meet his second wife Jillian Fink in 1994, but not only was Dempsey embroiled in a contentious divorce, Fink was also dating someone else at the time. Dempsey and Fink did not officially start dating until 1997, per Goalcast.
Eventually, the divorce drama between Dempsey and Parker was over and they went their separate ways. Then, two decades after they separated in 1994, Parker died due to complications of throat and lung cancer after a lifetime of cigarette smoking, per IBTimes.