Is This How The Royal Family Felt About Meghan Markle Early On?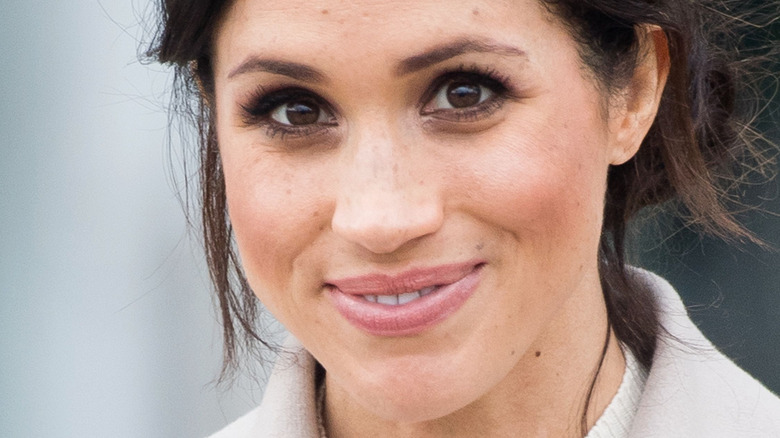 Shutterstock
There have long been rumors that the royal family doesn't like Meghan Markle, and that things with Prince Harry really started going south once she came into the picture. The couple always seemed to put on happy faces as they took part in various events with Harry's family — and the royals did the same. After Harry and Meghan got engaged, Insider reported that Queen Elizabeth broke from royal protocol by inviting Meghan's mother, Doria Ragland, to Christmas at Sandringham, which was another sign that things were going swimmingly, and that everyone was just one big happy family. But, that may have not been the case.
About a year later, the public saw a very different side of the coin when Meghan spoke with ITV's Tom Bradby. "I never thought that this would be easy, but I thought it would be fair and that's the part that's really hard to reconcile," she said, according to Harper's Bazaar. "...It's not enough to just survive something, right? That's not the point of life. You've got to thrive, you've got to feel happy. I really tried to adopt this British sensibility of a stiff upper lip. I tried, I really tried. But I think that what that does internally is probably really damaging," she added.
So, how did the royal family really feel about Meghan early on? Keep reading to find out.
Was Meghan Markle 'upsetting people'?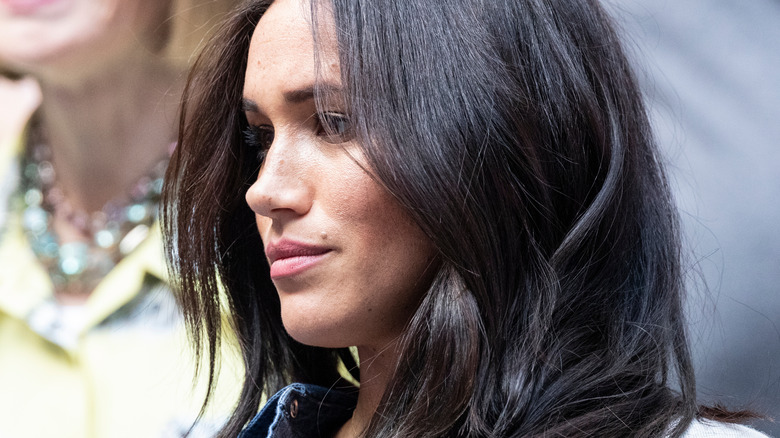 Shutterstock
During her interview with Oprah Winfrey, Meghan Markle made it very clear that she felt The Firm was against her. Now, in a new ITV documentary called "Harry and William: What Went Wrong," royal experts weighed in on how the royal family felt about Meghan in the first year or so of her relationship with Prince Harry. "Someone close to William told me William felt from an early stage that Meghan had an agenda," Robert Lacey said, according to the Daily Mail. "I was hearing very bad stories from early on that Meghan was upsetting people," Penny Junor said, adding "she was not as charming as she seemed."
These thoughts seem to echo reports from 2018 when Prince William and Kate Middleton were accused of not welcoming Meghan with open arms. "Harry felt William wasn't rolling out the red carpet for Meghan and told him so," a source said, according to Vanity Fair. "They had a bit of a fall out which was only resolved when Charles stepped in and asked William to make an effort. That's when the Cambridges invited the Sussexes to spend Christmas with them," the source added. Based on the information put forth, it does seem as though tensions were high early on, and that Meghan's relationship with the royal family might have not been the best from the beginning.