The NCIS Star You Didn't Realize Was In Hocus Pocus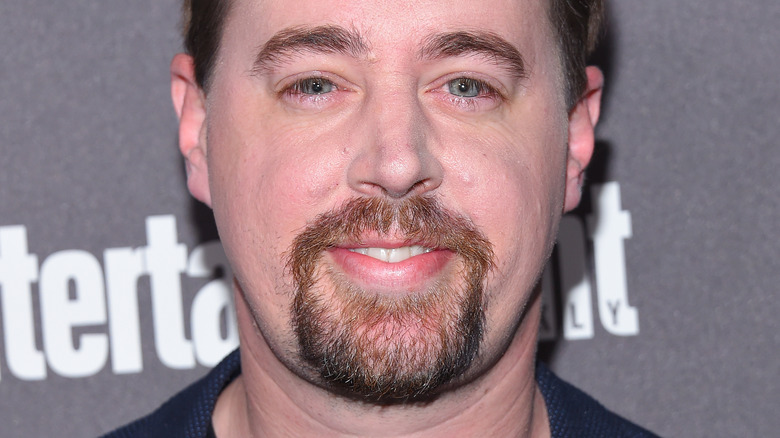 Shutterstock
"NCIS" is a beloved crime drama on CBS that has delighted fans for nearly 20 years with plenty of twists and turns. One of the most well-known characters on the show was forensic scientist Abby Sciuto, played by Pauley Perrette, per Deadline. Although she left the show in 2018, she could not deny that her character inspired many girls to pursue careers in math, science; or forensics.
Perrette opened up about the "Abby Effect" on an episode of "The Talk" (via Deadline): "It's been such an incredible journey, this one little fictional television character. It has been enormous and overwhelming for young girls around the world, every country in the world, and over the course of 15 years ... to have modeled themselves after this TV character, and it made math and science not only a viable plan for them but it made it accessible and fun. And it inspired these girls, which has been so heartwarming."
Although Season 19 is returning to screens in September, it's possible this might be the show's last season, according to Newsweek. To many, in fact, "NCIS" is considered a TV classic, similar to how "Hocus Pocus" is viewed among Halloween fans — a movie that has an unexpected connection to the CBS drama. Keep reading to find out which "NCIS" star had a role in the film.
Sean Murray's acting talents let him play a cat and a special agent
Sean Murray has played special agent Timothy McGee on 18 seasons of "NCIS," but did you know he also played the beloved black cat Thackery Binx in 1993's "Hocus Pocus" (per IMDb)? Murray once told Bustle he felt "very fortunate" to be part of the film and said he would never forget the Sanderson sisters' house. "To this day, it was just incredible," he said.
Murray has the same appreciation for his "NCIS" character, In fact, he cannot believe his character has been around for this long, he told the Chicago Tribune. "In this business, especially as an actor, that just does not happen very often," he said. "Shows are not meant to go that long usually, so it is definitely a unique position to do one character and one job for 18 years. It's wild."
Murray knew his character had to evolve over time and he made sure to discuss that with producers, saying he did not want to be like "Maggie Simpson," where viewers see the same character every week. "I think that McGee has probably changed over time more so than any of the other characters on the show," he added. He recalled one episode in which he was not sure how he was going to memorize all the dialogue. "I remember feeling panicked and looking at Pauley after rehearsal and saying, 'I'm not going to remember a word of this. I can't do this,'" Murray said. But, with the script stuck to a computer, he was able to stick his lines. Who knows what's next!