BTS' Suga Used To Go By A Different Rap Name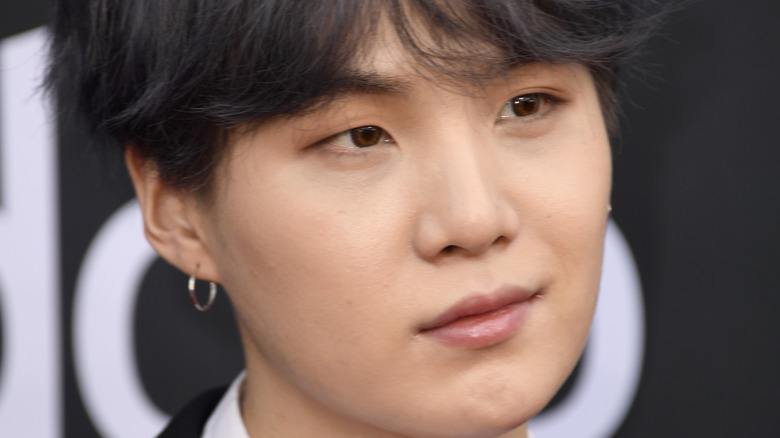 Frazer Harrison/Getty Images
It's admittedly hard to imagine the members of K-pop group BTS in any other context. It sometimes seems like they just sprung into being as fully formed teen idols. But believe it or not, they did have lives before BTS. Suga, for example, one of the rappers of the group, not only had a whole other stage name before joining the massively popular BTS crew — he had a whole other music career.
One of the most hands-on members of BTS, Suga is also known for having a lot of songwriting input as well as being a major music producer. Suga is also a solo artist in his own right, and has released two mixtapes under another stage name: Agust D.
So who was this prolific rapper, songwriter, and producer before he became one of the fearsome sevensome now known as BTS? Turns out there's a lot you might not know about the performer.
Suga of BTS wasn't always Suga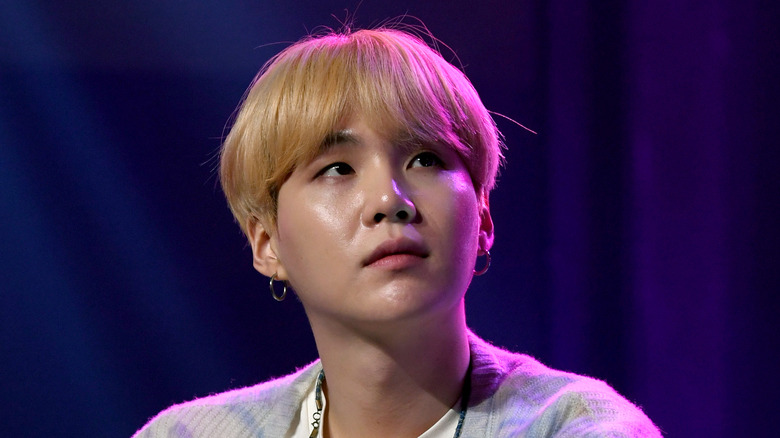 Kevin Winter/Getty Images
Before he became "Suga," the K-pop idol in BTS that we all know and love today, Suga was part of an underground rap crew called D-Town, and he went by the rap name "Gloss." The rapper, whose real name is Min Yoongi, apparently chose the name Gloss because it is pretty similar to the literal meaning of his name Yoon-gi, which means "shine" or "gloss." We like it!
Though he may be best known now as Suga, he has been working in music for such a long time, it shouldn't be too surprising that he's had a few different stage names over the years. He famously started working in music when he was a teenager and has rapped about thinking of music as his "first love." And he obviously hasn't slowed down ever since.
In an interview with Rolling Stone, when asked how he stays "hungry," he explained, "But from the days when we were actually hungry, we set routines for ourselves, and they stay with you, even if you change as a person. I think we are still able to draw upon the things that we talked about when we were still hungry, so we can maintain that work ethic and stay hungry, even if we change and develop as people."