What Happened Between Ewan McGregor And Nicole Kidman?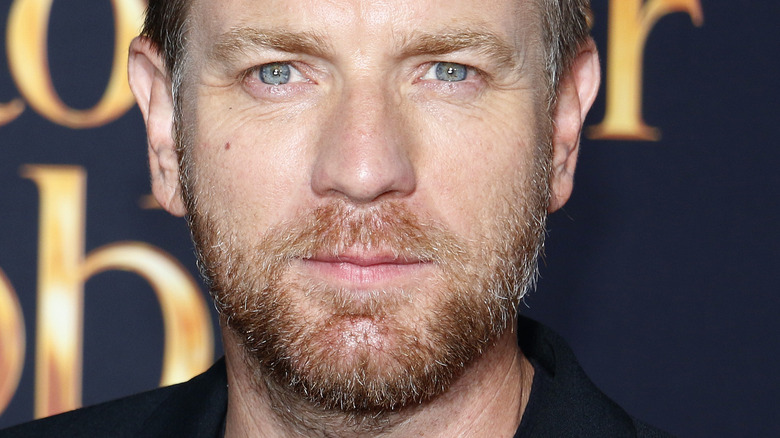 Shutterstock
It's been 20 years since Nicole Kidman and Ewan McGregor starred in Baz Lurhmann's "Moulin Rouge." In a 2016 article for Variety, the actors reminisced about the time they spent prepping for and shooting the film. They dedicated a year of their lives to the production, including taking part in a singing and dancing workshop. Kidman said to McGregor, "I just remember you having this exquisite voice and me going, 'I'm never going to be able to hit these notes,'" she said. "No, that's not true," McGregor said. "We were all in the same boat." Still, Kidman disagreed, saying, "You were so much better than me."
And she might have a point, as the actors recounted the wild parties they had on Saturday nights during the production of the film, many of which ended up having them dancing on tables. Kidman said, "We'd have great parties. Remember those Friday nights, those Saturday nights?" McGregor replied, "Not all of them. Don't remember all of them," per Variety.
The raucous partying didn't affect the production, as "Moulin Rouge" was nominated for eight Oscars and won two for art/set direction and costumes, per IMDb. The partying probably helped the cast relax and bond, as they made a movie about living and partying in Paris (and, of course, eventually falling in love at the world-famous Moulin Rouge). But, did something happen between Ewan McGregor and Nicole Kidman during the filming? Keep reading to find out.
Ewan McGregor denied playing a part in Nicole Kidman and Tom Cruise's divorce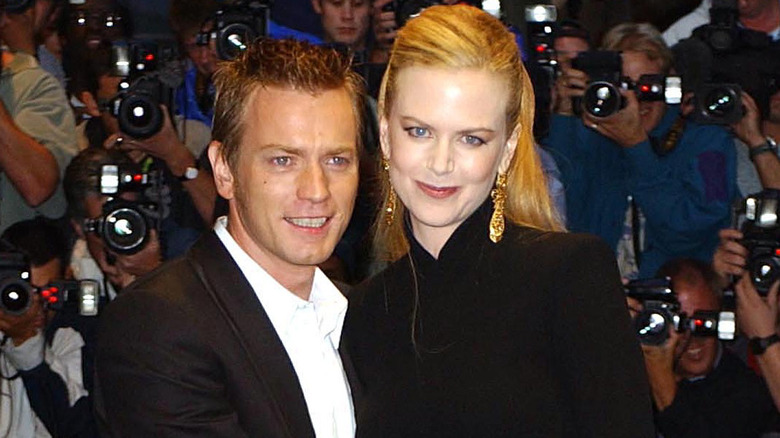 Antony Jones/Getty Images
Shortly after the production of "Moulin Rouge" wrapped, Nicole Kidman and Tom Cruise separated after 11 years of marriage. Cruise filed the paperwork and Kidman has previously said it blindsided her because she felt they were the happiest they had ever been in their marriage in the months and weeks leading up to his decision to end their union, per The Mirror. "I thought our life together was perfect," she previously told DuJour magazine (via The Mirror).
"It took me a very long time to heal. It was a shock to my system." On February 4, 2001, Cruise announced that he and Kidman had separated, and said, "Nicole knows why." According to Kidman, however, she had no idea why. At the time, fans were grasping for straws wondering what could have possibly happened to Hollywood's golden couple. One school of thought was that Kidman and Ewan McGregor may have had an affair while filming "Moulin Rouge."
Right before "Moulin Rouge" was released, Details magazine (via the Daily Mail) asked him if he played any part in the breakup of Kidman and Cruise's marriage. He said, "I didn't have an affair with Nicole Kidman. No. It was nothing to do with me."