Here's How Much Chris Paul Is Really Worth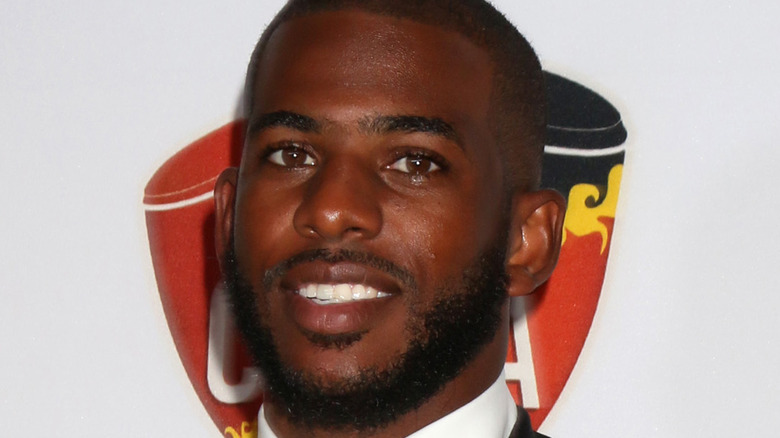 Shutterstock
Chris Paul was drafted fourth overall in the 2005 NBA Draft, and had humble beginnings before he became an all-time great point guard. The future All-Star had barely any cash when he signed his first NBA contract. "I had about $151 in my bank account — might have been $200 — when I was in college," he revealed to Entrepreneur in 2019. Once he declared for the draft his sports agency offered him a $100,000 line of credit, but his parents talked him into taking only $25,000. Although it would pale in comparison to his future earnings, that $25,000 had an immediate impact on Paul's life. He picked up on the tab on the usual Friday dinner with his girlfriend and another couple. "That day, it was one check, and it's been one check ever since," Paul said.
In 2018, the future Hall of Famer signed a four-year contract with the Houston Rockets worth a whopping $160 million, per Spotrac. After failing to reach the NBA Finals the team quickly viewed the contract as an albatross, and the Rockets unloaded Paul to the Oklahoma City Thunder. Rockets owner Tilman Fertitta "thought Chris Paul's contract was the worst that he'd ever seen in business or sports," according to ESPN's Tim MacMahon (via Bleacher Report). Paul was later traded to the Phoenix Suns and vindicated the contract by leading them to the NBA Finals for the first time in 28 years. Keep reading to see how much Paul's made over his career.
What Chris Paul prefers to spend his fortune on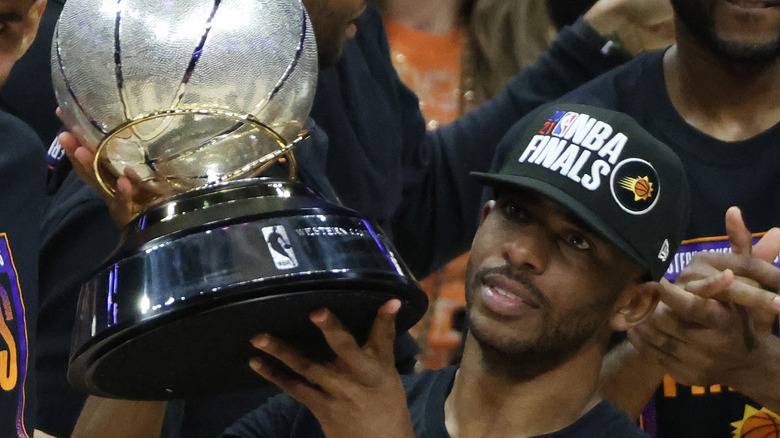 Harry How/Getty Images
After being unceremoniously traded from the Houston Rockets, Chris Paul sold his Texas mansion for $8.3 million in 2019, which was listed for $6.9 million when he purchased the home in 2018, per Realtor.com. Prior to that, Paul sold his California home for $11 million after he left the Los Angeles Clippers, per Celebrity Net Worth. Paul was at a crossroads in his career when his contract with the Clippers was up, and he went to Jay-Z for some guidance and business advice. "What Jay said was, 'You know, whether you sign a $200 million dollar contract there or a $120 million, $150 million contract somewhere else, nothing compares to the price for happiness,'" the point guard revealed to CNBC's Make It in 2018. Chasing happiness has been a lucrative endeavor for Paul who has a net worth of $130 million, per Celebrity Net Worth. As of writing, he has made $300 million in salary over his career, via Spotrac.
Paul's view on money has changed over time, as the NBA All-Star has shifted his focus on what is important in life. When he first started making NBA money, Paul used to buy lavish gifts for himself and his friends, but learned a lesson. "This is the biggest thing that I learned financially: spend your money on experiences," he told Men's Health in 2020. "Once upon a time, it was things — jewelry, clothing, watches. But for me, now, it's experiences."