The Real Meaning Behind BTS's 'MIC Drop'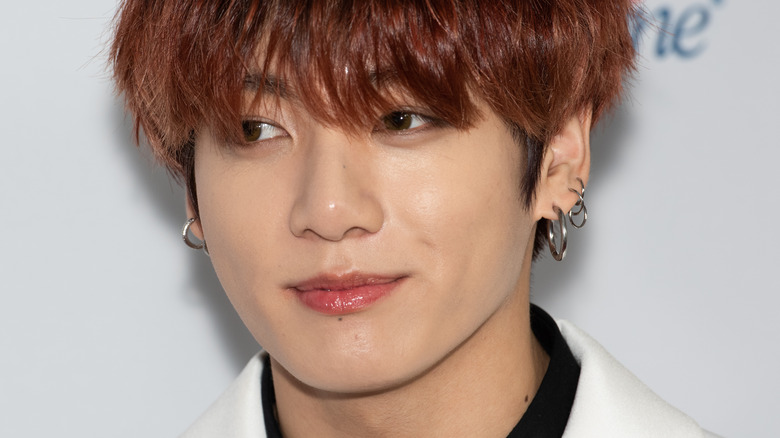 Shutterstock
If you have ears — and a pulse — chances are you're already a fan of BTS. If not, allow us to fill you in. Formed in 2013, the seven-person boy band – made up of J-Hope, RM, Jungkook, Suga, V, Jin, and Jimin — has achieved international success in a way that no other K-Pop band has managed to do. In their short existence, they've released half a dozen albums, landed a very coveted spot on the cover of Time Magazine, and racked up billions of views on their YouTube channel thanks to the meticulously choreographed dance moves and high production values. And just general greatness.
Their incredible work ethic has earned them an army of devoted fans. As in literally; BTS stans refer to themselves as the "ARMY." The ARMY is so obsessed with BTS that this year, their McDonalds collab quite literally shut down two Indonesian franchises due to the number of orders, per BBC.
Okay, now that you've got some background, it probably won't come as a surprise that it's a pretty big deal when BTS drops a new song or a new album. Given that most of their songs a mix of various languages, people are always curious to figure out exactly what they're about. Among the more interesting is "MIC Drop" from 2017. As it involves a former president ...
BTS found inspiration from ... Barack Obama?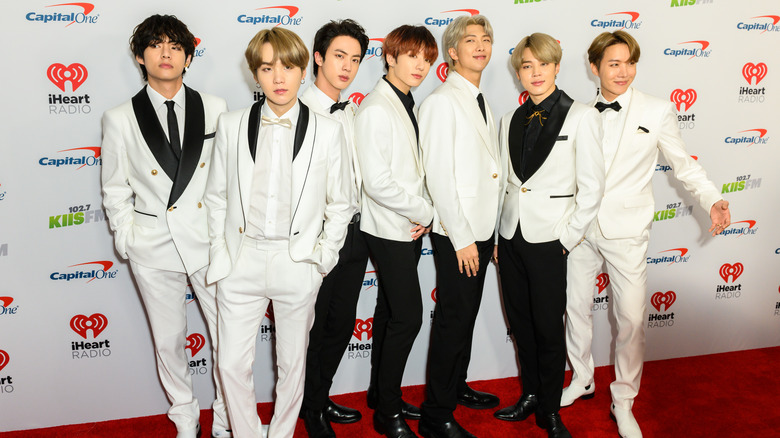 Shutterstock
Musically, BTS "MIC Drop" could be described as combative, considering sampled gunshots play throughout the song. The synth-heavy track relies on bass and hip-hop-inspired beats to achieve a catchy rhythm. The lyrics speak of standing up for yourself against those who have doubted you in the past. "What you think about that? What you think about that?" they sing in Korean (via Billboard). "I bet it got my haters hella sick (hella sick)." At first glance, "MIC Drop" appears to be nothing more than a generic hip hop-esque song about disagreeing with your haters, but BTS actually found inspiration for the music in a surprising place.
According to band member RM, who has a writing credit on the song, "MIC Drop" was inspired by Barack Obama's famous 2016 White House Correspondents Dinner speech. According to Soompi, the moment, "in which Barack Obama dropped his microphone at the end," per the outlet, was particularly impactful (thus the song's title). 
RM said in a 2017 press event, per Soompi, "It's one of the performances that says, 'My speech was good, wasn't it?'" He added, "It's a song that includes a lot of our swag and ambitions. It began after getting inspired by Barack Obama." Wow, well Obama already has plenty to be proud of, but inspiring a BTS track? That's next level!