The Real Reason Jennifer Aniston Turned Down SNL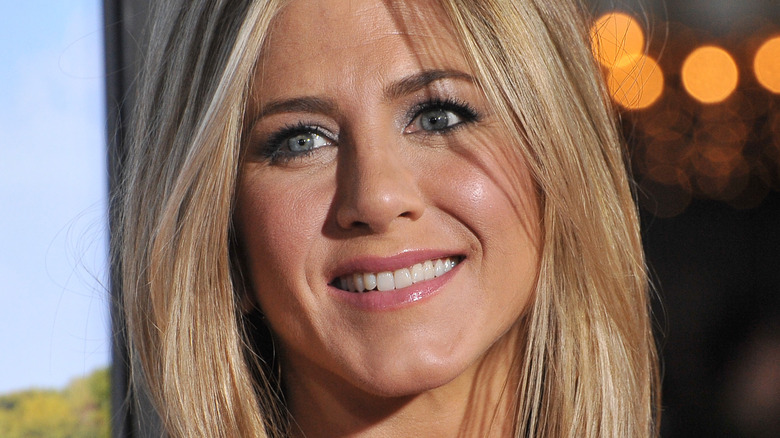 Shutterstock
Jennifer Aniston became a household name thanks to the massive popularity of the hit sitcom "Friends." But before she became known as the better half of the on-again, off-again couple Ross and Rachel, Aniston's comedic talents almost landed her a spot on one of the biggest and longest-running television shows in history. And if you guessed "Saturday Night Live" as that iconic television show, you are correct.
It's interesting to look back on now, considering Aniston told The Hollywood Reporter in 2014 that being stereotyped as the "bubbly girl next door" was frustrating because she didn't want to be thought of as "only the girl next door, only the funny gal." Instead, she wanted to "explore human beings and human experiences." Yet in the early '90s before "Friends," the actor almost dove into the comedy scene headfirst. 
Of course, it's fair to say Aniston's career would have looked much different today if she would have taken the role that was essentially offered to her by the "SNL" creator Lorne Michaels. But ultimately, there was a compelling reason she turned it down — keep scrolling to find out what she said.
Jennifer Aniston wasn't thrilled with 'SNL's vibe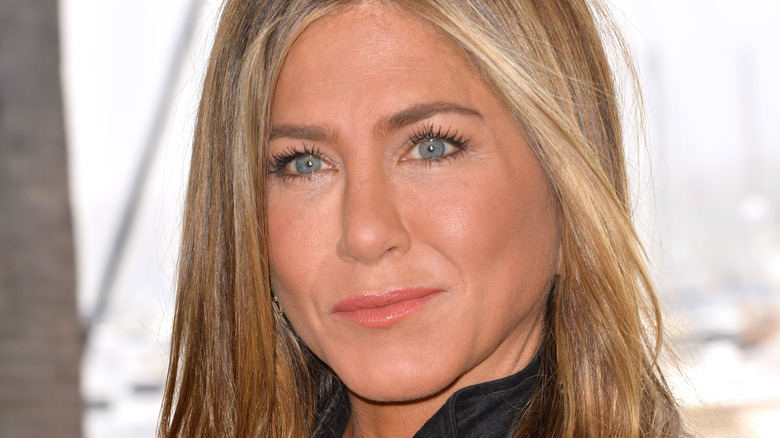 Shutterstock
During an interview with "The Howard Stern Show" in 2019, Aniston said that even though she got offered a chance to become a star for "Saturday Night Live," she wasn't sold on the idea. That's because she didn't think she'd "like that environment," calling it an "all-boys club." She continued, "I remember showing up and [Adam] Sandler was there and [David] Spade was there and I'd known them already and they were like, 'Look at, Aniston's here!'"
Lorne Michaels, who was interested in offering Aniston a role, got an earful when he met with her to discuss the possibility of joining the cast. "I was like, 'I think the women need to be treated better here...' You're just not the brightest when you're in your early 20s," Aniston recalled. "I didn't lecture, I was just saying what I would hope if I was to do this, what I would hope it to be."
As it turns out, the Hollywood star did eventually appear on "Saturday Night Live" as a host in 1999 and 2004. She also made cameos in a 1995 "Spade in America" sketch and when she spoofed her then-fiance Brad Pitt's hit film "Fight Club" in 1999. Although Jennifer Aniston didn't become an "SNL" star as some would have hoped, she doesn't regret her decision to join the cast of "Friends" one bit. She told Stern, "I would be nothing without it."