How Much Did Zooey Deschanel Make Per Episode Of 'New Girl'?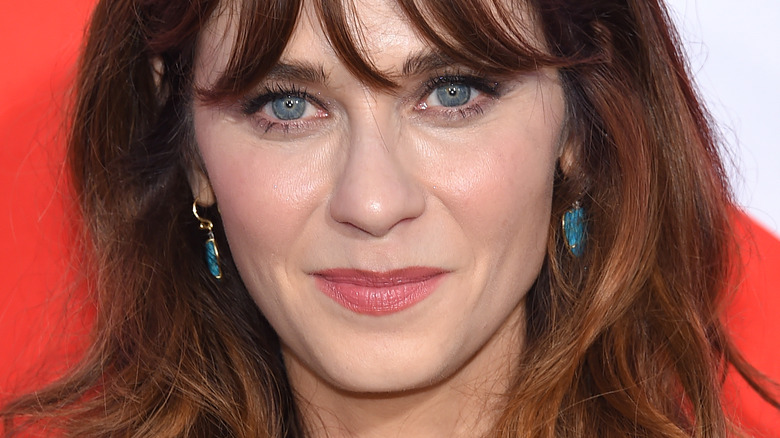 Shutterstock
With her big, blue eyes, cute smile, and quirky habits, Zooey Deschanel has been somewhat immortalized in showbiz as "the manic pixie dream girl." The actor first captured viewers' hearts with her turn as the eponymous Summer in 2009's indie flick, "500 Days of Summer." Later on, her role as a bubbly, offbeat teacher in the sitcom "New Girl" further reaffirmed this persona, while showing off a bit more of Deschanel's comedy chops. The series — which ran from 2011-2018 on Fox — followed main character Jessica Day (Deschanel) who moved into a loft with three strangers after discovering that her boyfriend had been cheating on her. Though the plot may have been simple, the show quickly garnered a core group of fans thanks to its tone, material, and hilarious cast performances. (Beyond Deschanel, actors Max Greenfield and Jake Johnson also starred, per IMDb.)
But while "New Girl" found its niche and resonated with audiences, it turns out that its actors were paid much less than some of their contemporaries. For example, Entertainment Weekly reported that Kaley Cuoco and her co-stars were paid $60,000 each episode for the first three seasons of "The Big Bang Theory," and they were able to negotiate to a whopping $1 million each in later seasons. Talk about a payday! 
By contrast, Deschanel pocketed only modest earnings. Keep reading to find out how much the star made.
Zooey Deschanel is a relatable star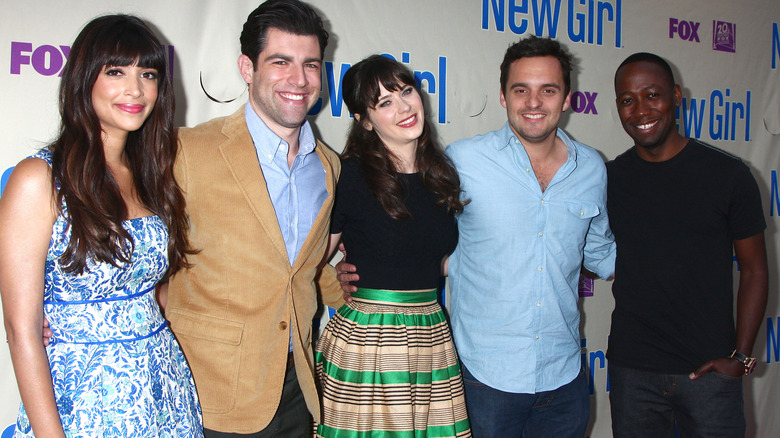 Shutterstock
When Zooey Deschanel divorced from Death Cab for Cutie rocker Ben Gibbard in 2013, court documents obtained via TMZ revealed the actor's thrifty (by Hollywood standards, anyway) approach to finances. Per the outlet, Deschanel was earning monthly paychecks of $95,000 for her work in "New Girl." On top of that, she listed $1,578,000 in her bank account, along with $693,000 in property and $1,645,000 in stocks — ringing her total net worth up to the tune of just under $4 million. According to Business Insider, Deschanel's monthly expenses came out to $22,500, which included a $1,500 donation to charity.
However, at the time (2013), Deschanel was likely only filming the second or third season of "New Girl." The Talko noted that by 2014, the star was racking up around $130,000 per episode. By the sitcom's end, Deschanel's earnings added up to around $3 million a season — more than enough to cover those monthly expenses and donations. These days, she's worth a total of $25 million (via Celebrity Net Worth) and has supplemented her "New Girl" income with various TV, movie, and commercial roles. 
Despite Deschanel's millionaire status, it's refreshing to know that she is just as down-to-earth as many of her onscreen roles make her out to be.