You'll Probably Recognize Hannah Einbinder's Famous Mom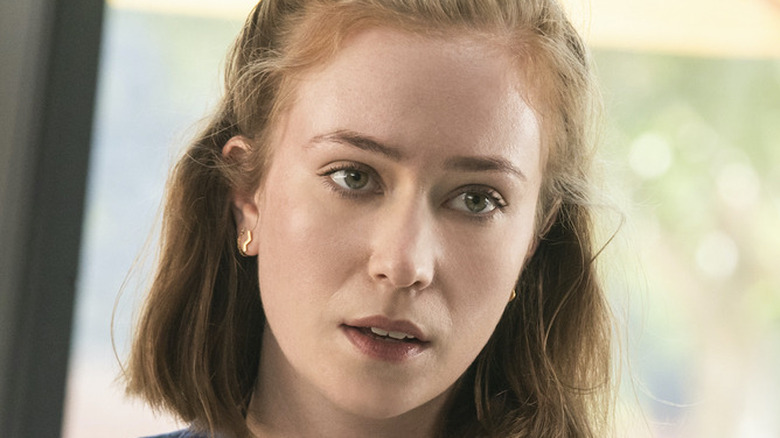 Courtesy of HBO Max
Hannah Einbinder is proving to be a breakout star. The comedian, actor, and writer is currently the toast of Hollywood thanks to her role on the hit HBO Max series, "Hacks." But despite being a natural in front of the camera, she still has some challenges she was working through. "I am someone who is a million places at once. It's very hard for me to be present," she explained to Vanity Fair. "I just have such bad ADD and ADHD that my mind is so scattered. I'm analyzing everything that I say in real time, there's a separate loop going all the time." 
However, she also explained how acting has proved to be a place of clarity from all of that. "I can't really meditate at this point in my life. I'm still working on trying to get that on lock, but this feels like the closest I've come, honestly," she told the outlet. We're sure she isn't the first one to feel that way — especially in own her family. Read on to find out who Hannah Einbinder's famous mom is.
Hannah Einbinder's mother is a famed 'SNL' alum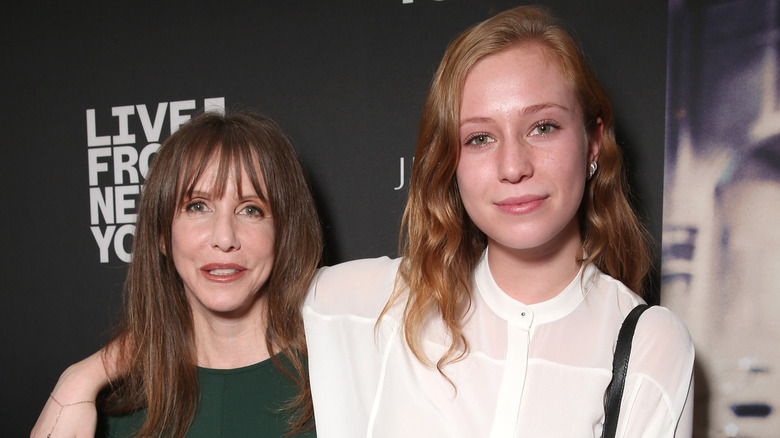 Todd Williamson/Getty Images
If Hannah Einbinder is a natural in front of the camera, she can thank her famous mother, Laraine Newman. Though she might not be as well known to Gen Z, Laraine Newman is actually one of the original cast members of "Saturday Night Live." Newman was one of the founding members of the famed Groundlings comedy troupe and worked alongside the likes of Gilda Radner, Chevy Chase, and John Belushi. Einbinder's father is comedy writer Chad Einbinder, and she has an older brother named Spike. 
But despite coming from comedic royalty, Einbinder insisted that she still earned her stripes, despite her mother's fame. "I had to learn a lot on my own. There's no other way," she told People. "I started open mics right after college and no one can prepare you for that. I was out there, going all over the city, every single night of the week after my coffee shop job, with like, an almond milk-soaked flannel. Failing and succeeding and failing and succeeding for years. There's really nothing anyone can do. You just have to do it."