Big Bang Theory Cast Taking Pay Cuts To Give Co-Stars Raises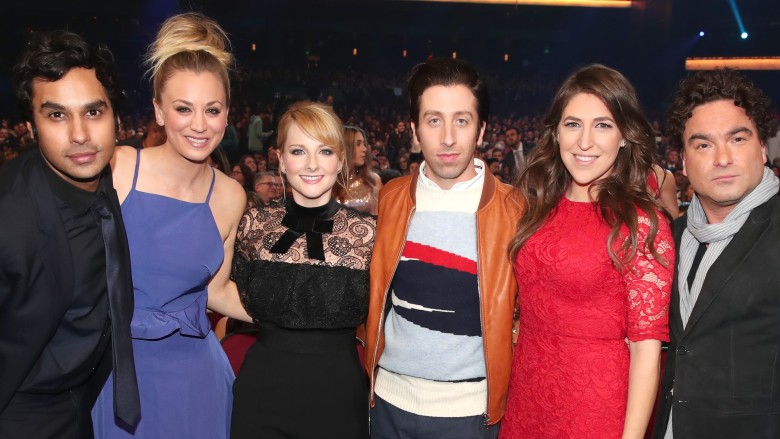 Getty Images
The cast of The Big Bang Theory (2007-) is taking a hit to their paychecks—for a good reason.
According to People, the main stars of the hit CBS sitcom reportedly offered to take a lower per-episode salary in order to give raises to show regulars Mayim Bialik and Melissa Rauch, who play Amy Farrah Fowler and Bernadette Rostenkowski-Wolowitz respectively. The two actresses are currently in the middle of contract negotiations.
Bialik, 41, and Rauch, 36, both joined The Big Bang Theory family in season 3, eventually becoming show regulars in season 4.
At the moment, Jim Parsons, Johnny Galecki, Kaley Cuoco, Simon Helberg, and Kunal Nayyar earn about $1 million per episode. With their pay decrease, they'd each forfeit $100,000, giving, in total, about $250,000 to both Bialik and Rauch—boosting the actresses' per episode rate to about $450,000 each.
The Big Bang Theory is currently in its 10th season and is expected to continue for at least two more seasons. In an interview with Entertainment Weekly, CBS chief Glenn Geller revealed, "We are very confident that everyone involved wants more Big Bang past year 10...I know Warner Bros will make those deals."
Geller added, "We'll put it on for as long as everyone wants Big Bang on the air. I hope it lasts forever."