Bono's Daughter Grew Up To Be Gorgeous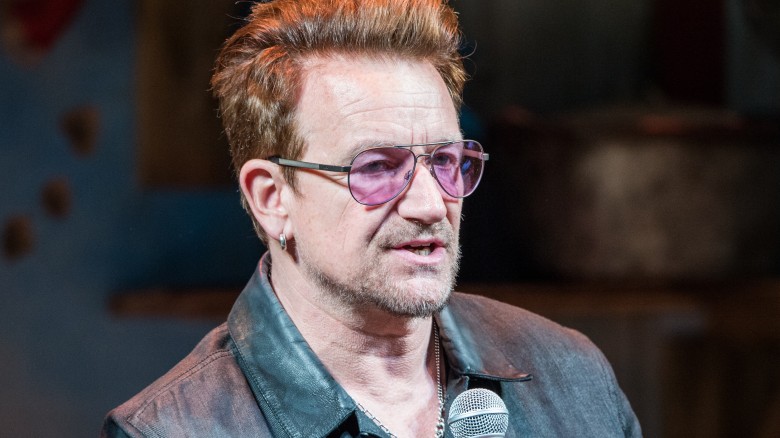 Getty Images
U2 frontman Bono is the most famous member of his immediate family for the moment, but his daughter, Eve Hewson, is catching up fast. After being kept out of the spotlight by her parents growing up, Eve is now an up-and-coming actress who's worked with directors like Soderbergh and Spielberg — and she's flipping gorgeous, to boot.
She's always been camera-ready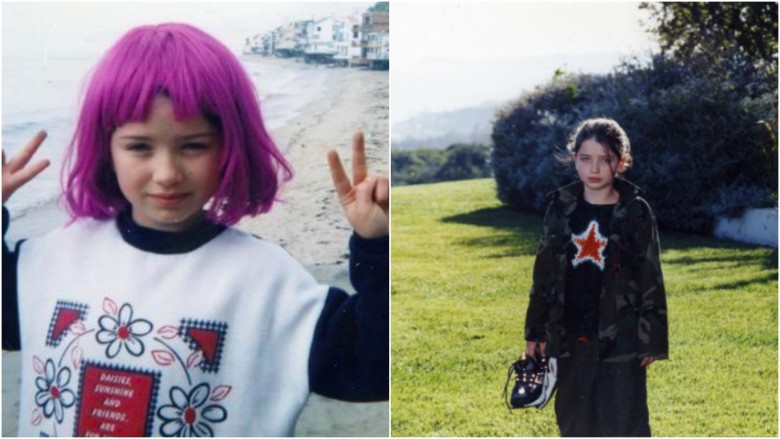 Born in 1991 as Memphis Eve Sunny Day Hewson, Eve (along with her three siblings) enjoyed relative privacy from prying, public eyes as a youngster. But all the available photographic evidence shows that she was a total cutie-pie long before she ever made her screen debut — and she definitely had a flair for the dramatic. Her purple wig? Totally cutting-edge.
She's the spitting image of her mom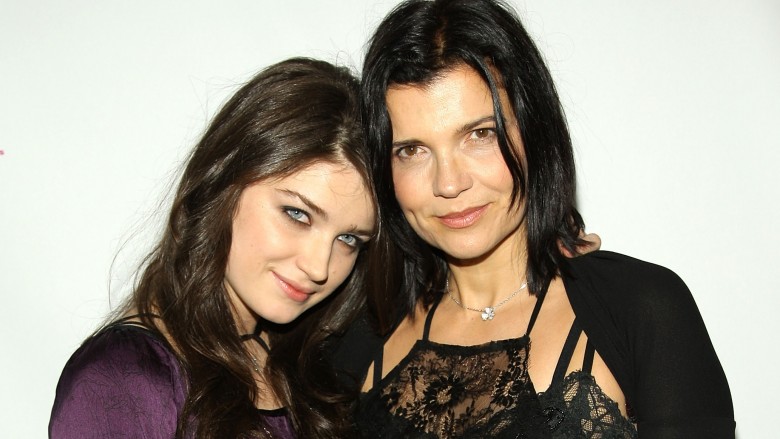 Getty Images
Although it's Bono, a.k.a. Paul Hewson, who gave Eve her entree into the celebrity world, she definitely gets her gorgeous looks and flawless bone structure from mom Ali Hewson, a longtime activist and founder of the fair-trade fashion label EDUN. A pic of the two of them from 2008, right at the start of Eve's career in Hollywood, shows how strongly they resemble each other.
She had to fight Bono to get into showbiz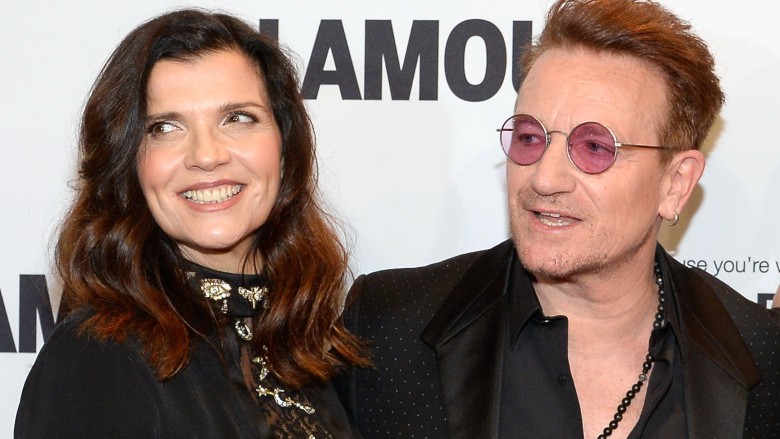 Getty Images
Unlike some celebrity kids, Eve Hewson didn't enter the family business as a child star. In fact, it took a lot of convincing before she was allowed to make her feature film debut in 2008, at the age of seventeen.
"Both my parents were against it," she told the Independent. "It's because they know that world and it's really hard. For a young female, especially, it's excruciating. The rejection is awful, the competition is terrifying and you're constantly up and down. My parents knew that, because they know actors and they know that world, so when I decided this was what I wanted to do, they were like 'no, no, no, please no!' I had to really fight for it."
Her big break came at age 20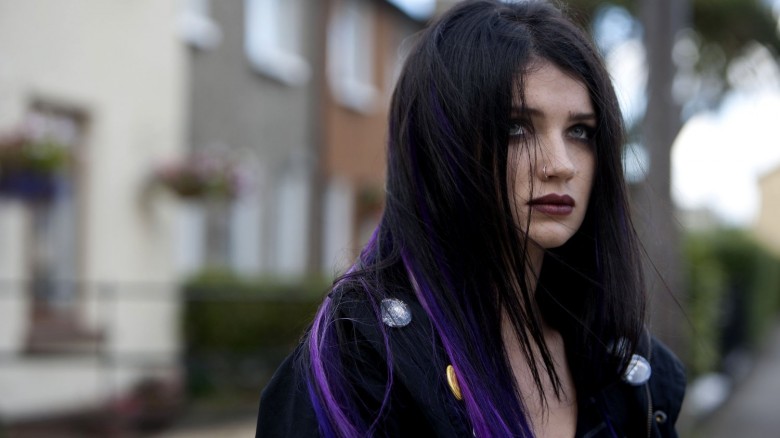 Indigo Film
Although she'd had a bit part in the feature film The 27 Club three years prior, Hewson's first major role was as a supporting actor in This Must Be the Place, a 2011 film by renowned Italian director Paolo Sorrentino. Hewson found herself sharing a screen with Oscar-winning stars Frances McDormand and Sean Penn; not too shabby for an actress right at the start of her career. Not only did she hold her own opposite Penn in his starring role, she gave him a run for his money when it came to who had the stronger eyeliner game.
You won't recognize her from her accent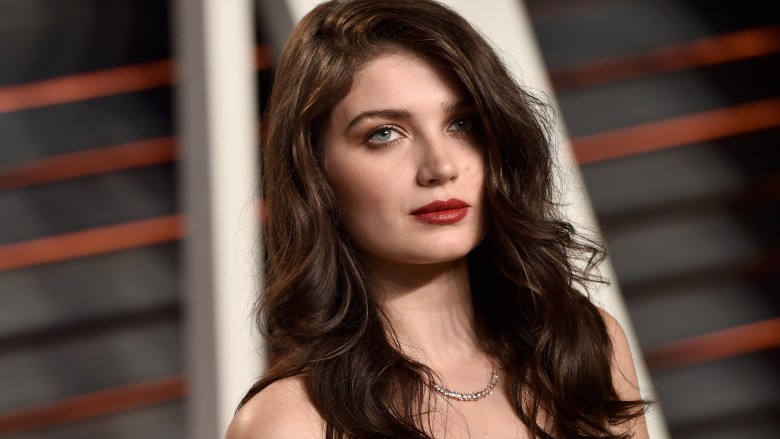 Getty Images
Between her internationally jet-setting family, her New York college education, and her tendency to play American in movies, Eve Hewson's Dublin accent makes only rare appearances these days. Most of the time (and even in interviews), she doesn't sound recognizably Irish — and when she appeared on The Knick, you'd never have known her West Virginia drawl wasn't natural. In her role as Nurse Elkins, Hewson's vocal inflection was as southern as country ham.
She's the queen of fun cast pics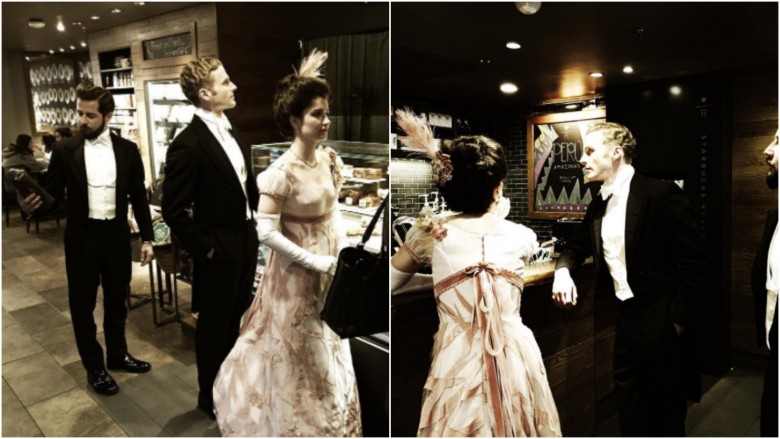 Eve Hewson knows there's nothing better than a trip to Starbucks — unless it's a trip to Starbucks in full-on Victorian formalwear. The actress's Instagram makes clear that she never misses an opportunity to get her costars together for a few candid snaps, especially if they're all decked out in anachronistic outfits that require no less than five discrete layers of underwear.
She's got a fan in Hollywood's nicest A-lister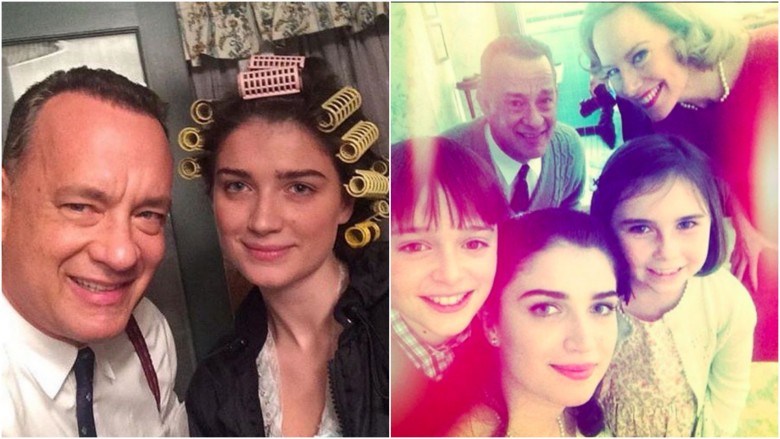 Hewson only shared a few scenes with Tom Hanks when she played his daughter in Bridge of Spies, but we think it's safe to say that the two of them bonded. Hewson's pics from the set show her palling around with Hanks, both of them in vintage costumes and ear-to-ear grins (and in Hewson's case, a truly excellent set of old-school curlers.)
She's surprisingly keen on American politics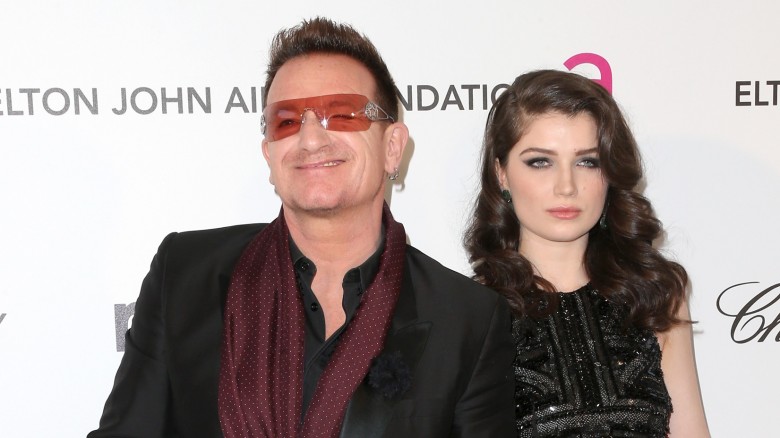 Getty Images
Considering her pedigree as the daughter of one of rock-and-roll's most political lyricists, it's no surprise that Eve Hewson is a vocal activist herself. But interestingly, she's more interested in politics across the pond, here in the States, than in her native Ireland. She's an unabashed Hillary Clinton fan and a huge supporter of Planned Parenthood — and nope, she's still not over being disappointed by the outcome of the 2016 election.
She's totally carb-crazy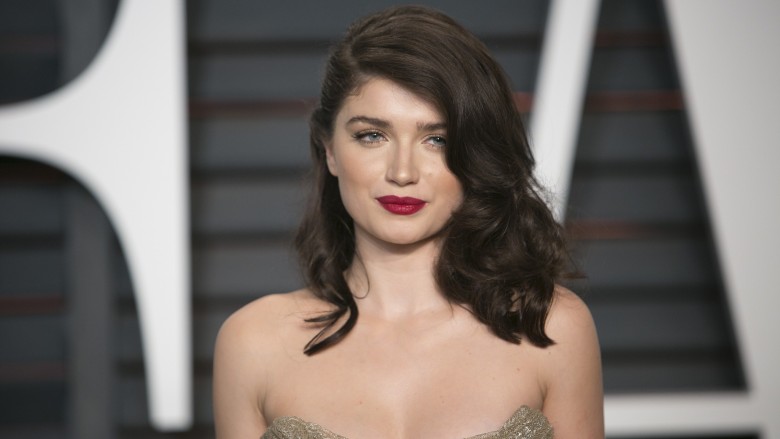 Getty Images
Between fan-posting about potatoes and singing a Snapchat serenade to her beloved bread, Eve Hewson makes no secret of her feelings about all things starchy. If you ever find yourself standing between her and a pasta buffet, you're going to want to get out of the way fast.
We know who her celebrity crush is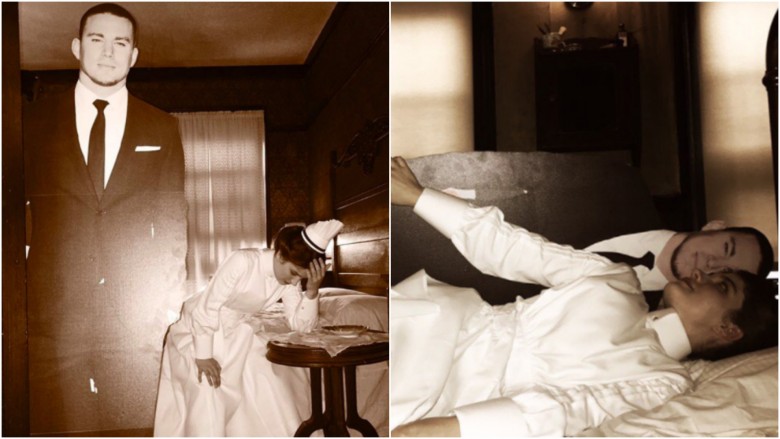 It doesn't matter how or why Eve Hewson got ahold of a giant cardboard cutout of Channing Tatum in a well-tailored suit. What matters is that she likes to pose with it every chance she gets, sometimes in, er, compromising positions. This is going to be totally awkward if she ever meets him (and by awkward, we mean awesome, obviously).
She doesn't take herself too seriously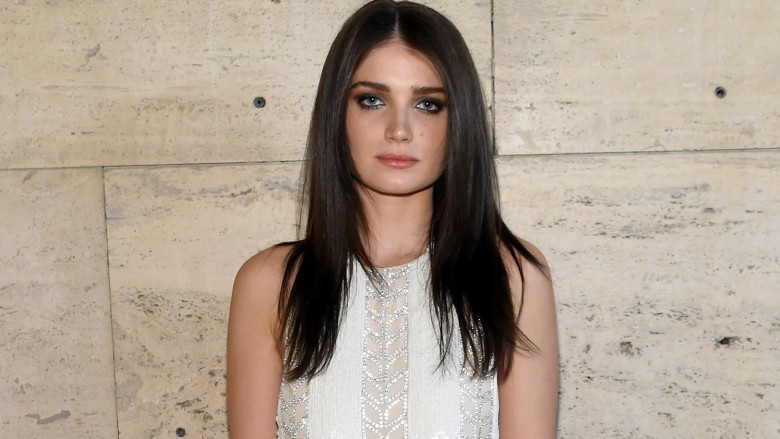 Getty Images
In 2016, pictures surfaced of Eve Hewson on a boat with her family, including Bono, wearing a black hood pulled low over her face. The press assumed she was trying to avoid being photographed — and Hewson took the opportunity to remind us all that when you assume, you make an ass out of... well, you know. Reposting the image on Instagram, she wrote, "This picture is a perfect example of how great I am at entertaining my mother, and how great I am at embarrassing my father. I'm sorry Dad. I'm sorry for doing Darth Vader impressions at you while you're getting photographed by paparazzi. I'm sorry they didn't catch the moment I actually made you laugh. I'm sorry I have to be the one to tell you this but LUUUUUUKKEE".