The Truth About Lindsay Lohan And Wilmer Valderrama's Relationship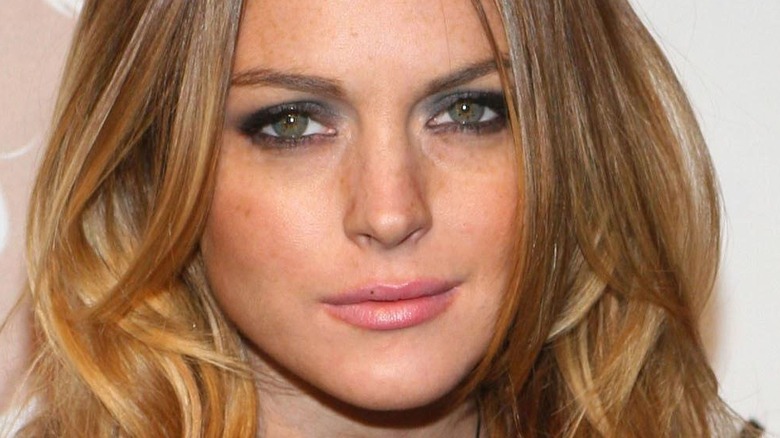 Shutterstock
Ah, 1998! It was a much more innocent time. The internet was basically brand new in terms of widespread use. We were still accessing the web and checking our email with dial-up modems. We had pagers, not cell phones. And if we were lucky enough to have cells, we tried not to use them because the cell phone plans back in the day were outrageously expensive by the minute contracts. Social media did not exist yet.
Back in 1998, Lindsay Lohan, now 35, was fresh off her star-making turn in "The Parent Trap," per IMDb. She was 12 years old. Wilmer Valderrama, now 41, was 18 and just starting his star-making and long-running role as Fez in "That '70s Show," per IMDb. But beyond their careers, their love lives have also made headlines in the years that followed.
Lohan has been tied to a number of men (and one woman), including Aaron Carter, Samantha Ronson, Stavros Niarchos, the late Harry Morton, Matt Nordgren, Vikram Chatwal, Egor Tarabasov, and Saudi Prince Mohammed Bin Salman, per Us Weekly. Valderrama, on the other hand, has been linked to his fair share of famous faces, including Demi Lovato, Ariana Richards, his "That '70s Show" co-star Mila Kunis, Jennifer Love Hewitt, Majandra Delfino, Mandy Moore, Mischa Barton, Ashlee Simpson, Avril Lavigne, Rihanna, and Minka Kelly, per TV Guide.
There was a brief time in the early aughts when Lindsay Lohan and Wilmer Valderrama's paths crossed and sparks flew. Keep reading to find out the truth about their relationship.
Lindsay Lohan and Wilmer Valderrama kept their relationship a secret until she turned 18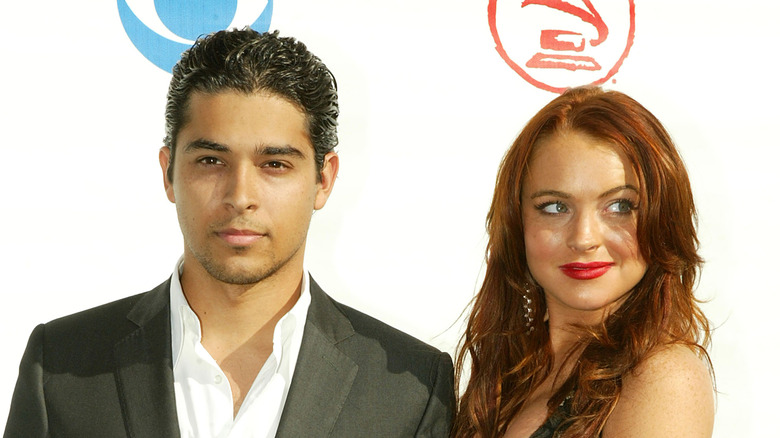 Frazer Harrison/Getty Images
By the time Lindsay Lohan and Wilmer Valderrama got together in 2004, she'd been around Hollywood for several years, but not linked to any high-profile men. Valderrama was Lohan's first high-profile boyfriend. He was also 24 years old to her 17, so they didn't go public with their relationship until after she turned 18, per The Things.
During their relationship, the celebrity couple frequented the hottest clubs and parties in Hollywood, while also keeping the details of their relationship quite private. Valderrama even got Lohan, who was a big star at the time, a role on "That '70s Show." However, after being hospitalized for "exhaustion," another actor took her place. Lohan and Valderrama dated for about a year and reportedly broke up, so that Valderrama could pursue Ashlee Simpson, per The Things. Lohan's song "Over" is apparently about her painful breakup with Valderrama.
These days, both Lohan and Valderrama have moved on. Lohan has reportedly been dating Bader Shammas, a financier at Credit Suisse, for two years, per Nine.Au. Valderrama proposed to his girlfriend Amanda Pacheco in January 2020. In February 2021, they welcomed their daughter Nakano, per Instagram.