Who Is Peyton And Eli Manning's Brother, Cooper?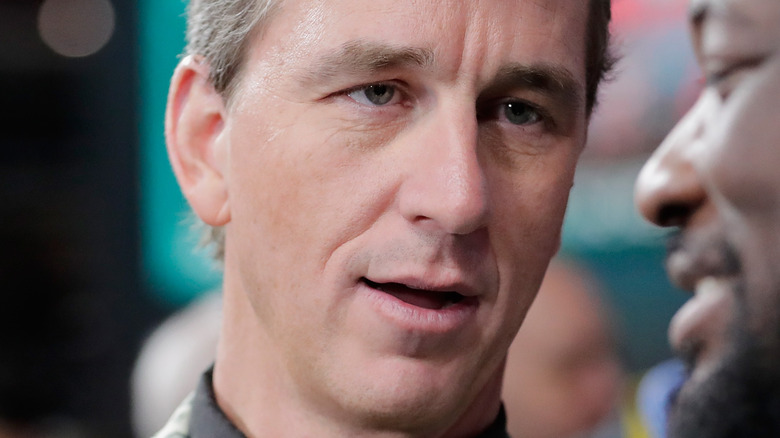 Tim Warner/Getty Images
Peyton and Eli Manning are the sons of former Ole Miss and NFL quarterback Archie Manning, per American Football. The Manning family is a football dynasty.
Peyton Manning is the middle son of the three Manning boys. He played his college football at the University of Tennessee. Over his four seasons as a Volunteer, he won 39 of the 45 games he started in as quarterback and became Tennessee's all-time leading passer with 11,201 yards and 89 touchdowns. He also broke the SEC record for career wins, per Pro Football Reference. Peyton was the first overall pick by the Indianapolis Colts in the 1998 NFL Draft. He played 13 seasons with the Colts, winning two Super Bowls, and was named the MVP of Super Bowl XLI in 2006. He retired in 2015 after 17 seasons, the last four of which were with the Denver Broncos.
Eli Manning is the youngest of the Manning siblings. He was the quarterback at Ole Miss for four seasons and had 10,119 passing yards and 81 touchdown passes for fifth and third on the SEC career lists, respectively. He was drafted by the San Diego Chargers with the first pick in the 2004 NFL Draft and immediately traded to the New York Giants. Eli went on to play for 16 seasons with the Giants, winning two Super Bowls. He was named the MVP of both Super Bowls, per Pro Football Reference.
The Manning brothers have another brother, Cooper. Keep reading to find out about him.
Cooper Manning was a promising football player in high school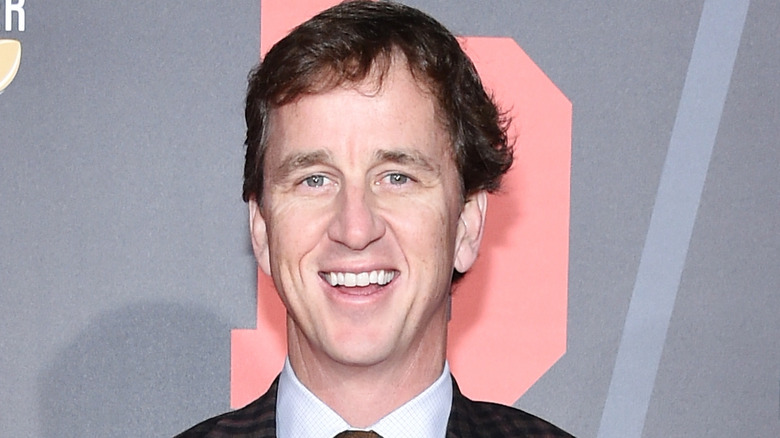 Mike Coppola/Getty Images
Cooper Manning was an All-State wide receiver for Isidore Newman High School in New Orleans. Cooper, at 6'4" tall, also won two state championships with the school's basketball team, per Athlon Sports. Clearly, Cooper was just as talented as his father and younger brothers.
Cooper committed to following in his father's footsteps and playing football for Ole Miss. However, shortly after committing to the Rebels, Cooper noticed that his right arm was atrophying. He was diagnosed with spinal stenosis (per Distractify), which is "a narrowing of the spaces in your spine, which can put pressure on the nerves that travel through the spine," according to the Mayo Clinic. The diagnosis immediately ended Cooper's football career. He had two surgeries and during the second had a blood clot near his spinal cord that forced him to have to learn to walk again.
Cooper plunged himself into his studies in broadcast journalism and landed a job as a salesman at an oil and natural gas company after Ole Miss. From there, he moved on to the energy investment firm Scotia Howard Weil, where he became partner. After more than a decade, he joined AJ Capital Partners, per Distractify. Cooper also appears on "The Manning Hour" on Fox's NFL Kickoff show, per Forbes. His segment is described as "a football version of 'Between Two Ferns with Zach Galifianakis.'"
Continuing the family legacy, Cooper's son Archie, 16, is now being recruited for major college football programs, per Today.