What Happened To Heather Rae Young's Ex-Boyfriend Nick?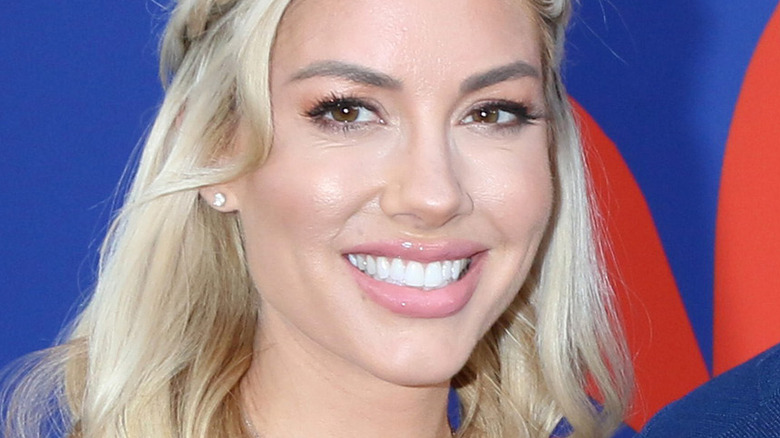 Shutterstock
"Selling Sunset" star Heather Rae Young burst into our homes and hearts during the spring of 2019 when the reality show about a luxury real estate brokerage debuted. Back then, Heather had some trouble finding her footing with the gang at the Oppenheimer Group. But that was then and this is now, and Heather is one of the primary characters on the show.
Fans of "Selling Sunset" are closely following Heather's social media as she gets ready to marry "Flip or Flop" star Tarek El Moussa. The two met for the first time in person back on July 4, 2019, when they were both part of a group of friends celebrating on boats docked next to each other in Newport Beach, California, per People. Their eyes met, and the spark was instant. Tarek asked Heather if she wanted to go out for drinks, she said yes, and the rest is history. Although, the couple later revealed to People that Tarek slid into Heather's DMs on Instagram months before, while she was filming the "Selling Sunset" pilot. He asked her out and she responded that she had a boyfriend.
Fans may remember that back during Season 1 of "Selling Sunset," Heather was dashing to and from Europe to visit her hockey player boyfriend, Nick. What happened to him? Keep reading to find out.
Heather Rae Young was still dating Nick when she met Tarek El Moussa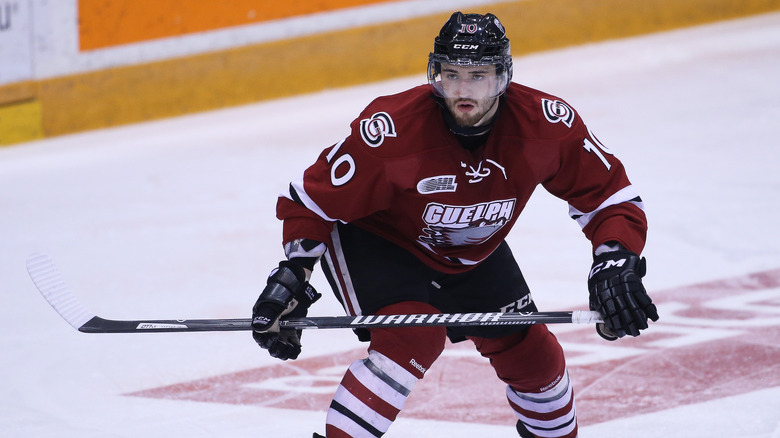 Claus Andersen/Getty Images
When Heather Rae Young and Tarek El Moussa met on July 4, 2019, technically Heather was still dating her hockey-playing boyfriend Nick Ebert. During Season 1 of "Selling Sunset," Heather was trying to juggle her burgeoning real estate career with her boyfriend, who was playing hockey in Sweden, per House Beautiful.
On "Inside Vue," Nick said he met Heather through his sister Jamie while he was at training camp for the Los Angeles Kings. He also said that they broke up largely due to the long distance, their age difference (Nick is six years younger than Heather), and timing. He said, "We still have a friendly relationship, we keep in touch, we were together for three years." The hosts of "Inside Vue" asked Nick if that infamous Facetime call Heather received from him telling her he was signing with the Swedish team for another two years was the first time she'd heard that news or if it was set up for dramatic effect. He said it was the first time she'd heard that news.
As for Nick, he was traded to the New York Rangers just in time for the hockey season to be canceled due to the COVID-19 pandemic. He's opted to play this season for the Swedish hockey team Örebro HK, per Inside Vue.