The David Boreanaz Cheating Scandal Explained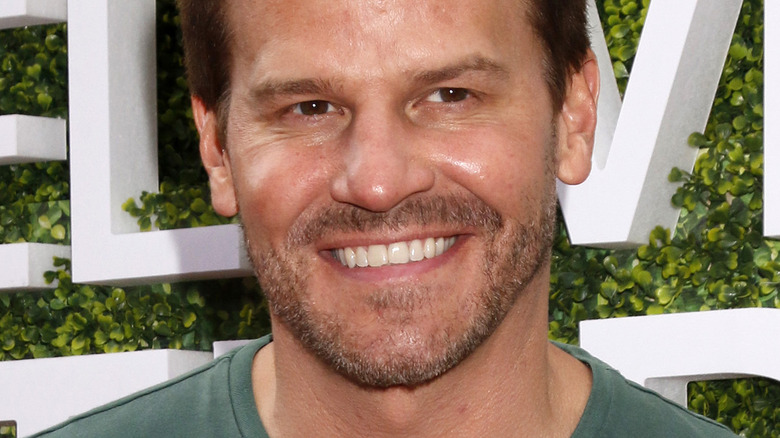 Shutterstock
David Boreanaz is best known for his long-running and beloved roles as Angel on "Buffy the Vampire Slayer" and "Angel" and as Special Agent Seeley Booth on "Bones." These days, Boreanaz plays Jason Hayes on CBS' "Seal Team." The actor has had an amazing career in television dramas, starting on "Buffy the Vampire Slayer" in 1997 and transitioning to each consecutive job with barely a summer break in between, per IMDb.
While he was building his career and his $30 million fortune (per Celebrity Net Worth), he also built his family. After a brief early marriage to social worker Ingrid Quinn from 1997 to 1999 (via The Frisky), he met Playboy Playmate Jaime Bergman at a Valentine's Day party at the Playboy Mansion in 2001, per the Daily Mail. They got married in November 2001 and welcomed their son Jaden in May 2002 and daughter Bella in August 2009, per IMDb.
Jaden is 19, Bella will be 12, and Boreanaz and Bergman will be married for 20 years on Thanksgiving Day. By all appearances, the Boreanaz family is happy and solid. However, it wasn't all that long ago that Boreanaz almost threw it all away due to a cheating and blackmail scandal that threatened to end his marriage. Keep reading to find out everything you need to know about the David Boreanaz cheating scandal.
David Boreanaz's cheating scandal ended up being "a bonding experience" for his marriage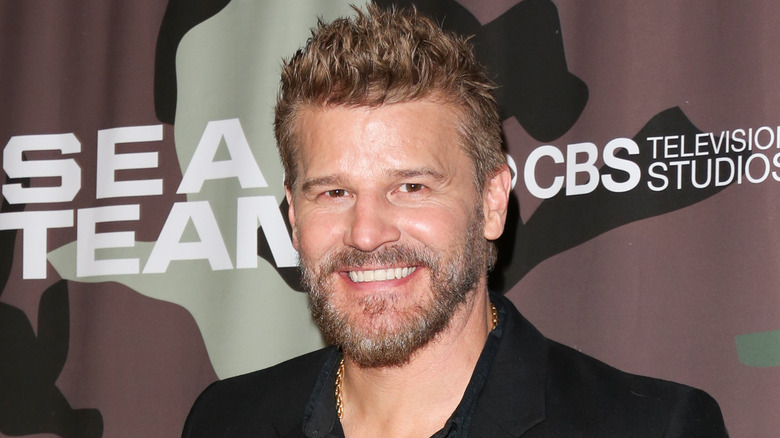 Paul Archuleta/Getty Images
In 2010, David Boreanaz cheated on his wife, Jaime Bergman, while Bergman was pregnant with their daughter, Bella. Boreanaz and Bergman sat down for an interview with People in 2010 to tell the world what was going on. The actor didn't mention rumored fling Rachel Uchitel (who was also named in the Tiger Woods cheating scandal, per the Daily Mail) by name but said that a woman he'd cheated with had tried to blackmail him for hundreds of thousands of dollars.
He said, "I felt as though I was being blackmailed or there was some sort of extortion." The woman, Boreanaz said, "was asking for six figures and would go to the media if we didn't pay. I felt threatened." His wife said, "She believes David loved her, and she's claiming she didn't know there were other mistresses involved. She feels entitled to something ... It's not going to work with us."
The couple made it clear that they were going to work on their marriage and heal from this experience. Bergman said, "There's anger. There's hurt. There's disgust. But there is a love. For me to walk away from that, I don't think would be the right thing to do." Later, during a press conference for "Bones," Boreanaz was asked about the affair and its effect on his marriage. He said it was "a bonding experience, in the long run," via E! News.