Casting Begins For Big Bang Theory Spinoff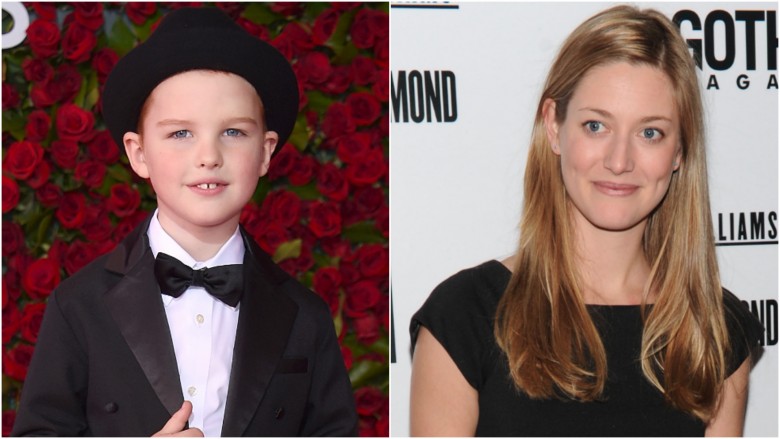 Get ready to meet the Coopers.
Its pilot may not have been officially ordered yet, but Sheldon, the spinoff prequel of the CBS hit The Big Bang Theory, has officially started casting. According to The Hollywood Reporter, the show has found its young Sheldon Cooper in actor and young YouTuber Iain Armitage. The eight-year-old is best known for his role in HBO's Big Little Lies as Shailene Woodley's son.
But that's not all. Sheldon's also tapped actress Zoe Perry to play the young genius' mother, Mary Cooper. Perry is the daughter of Roseanne star Laurie Metcalf—who just so happens to play Sheldon's super-religious mother on The Big Bang Theory! Don't you just love it when Hollywood goes Meta?
In November 2016, Variety reported that the sitcom would focus on how walking brain Sheldon grew up in Texas. As TV Guide notes, Sheldon's childhood is often referenced on The Big Bang Theory. According to the show's lore, Sheldon attended college at age 11 and received his PhD when he was just 16 years old.
The Hollywood Reporter notes that Sheldon will be written by Chuck Lorre, co-creator of The Big Bang Theory, as well as showrunner Steve Molaro. Jim Parsons, the current Sheldon Cooper, is attached as an executive producer. Co-creator and executive producer Bill Prady is also rumored to be involved.
Unlike The Big Bang Theory, Sheldon will be a single-camera comedy. Since it's still in early development, don't expect to catch a glimpse of the new show any time soon.
No word yet as to who will play Cooper's redneck father, older brother George Jr., or twin sister Missy.