The Real Reason Diane Lane And Josh Brolin Got Divorced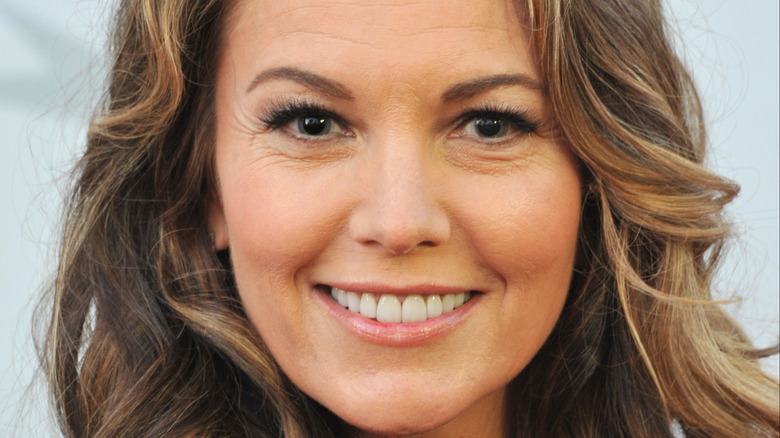 Shutterstock
The following article contains allegations of domestic violence.
In 2002, when Diane Lane and Josh Brolin ran into each other at the premiere party for "A Beautiful Mind," they each knew each other, though they'd never been close. According to an interview with People (via Yahoo!), Lane and Brolin had met years previously on a film shoot over a craft services table. At the "Beautiful Mind" party, Brolin walked up to Lane and said, "Hi. Remember me?" That night a spark was born between them.
A year and a half later, Brolin proposed to Lane on the Fourth of July. They married on August 14, 2004, on Brolin's ranch north of Los Angeles. Guests included Brolin's father, James Brolin, and stepmother Barbra Streisand, as well as actor Elizabeth Perkins.
This was the second marriage for both actors. Lane was previously married to French-American actor Christoper Lambert from 1988 to 1994, per IMDb. Lane and Lambert have one daughter, Eleanor. Brolin was married to actor Alice Adair from 1988 to 1994 as well, per IMDb. They have two kids, Trevor and Eden. In 2004, Lane and Brolin and their blended families set off to have a great life. Nine years later it was all over. What happened?
Their marriage was tumultuous from the start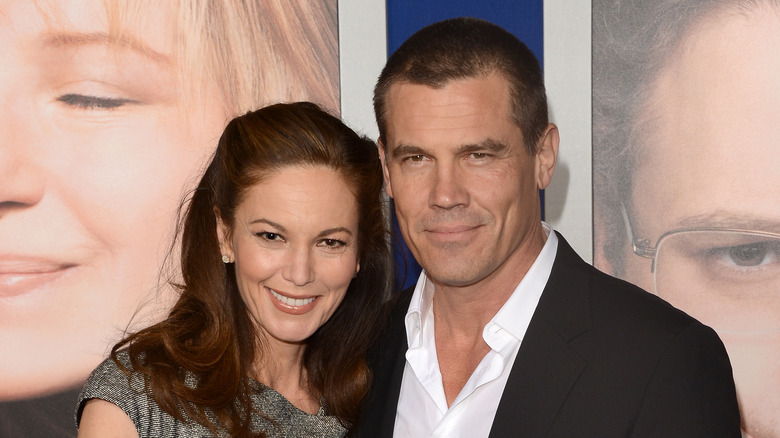 Jason Merritt/Getty Images
Four months after Diane Lane and Josh Brolin got married, on December 19, 2004, Brolin was arrested at the couple's home and charged with spousal battery. Lane called the police and claimed that Brolin hit her, per the New York Daily News (via People). Brolin posted $20,00 bail and was released. A spokesperson for the couple said at the time, "There was a misunderstanding at their home," and that the arrest was "for the lowest-end misdemeanor charge of domestic battery. ... Diane did not want to press charges and asked them not to arrest him." They went on to say that Lane and Brolin "and are embarrassed the matter went this far."
Brolin would be arrested two more times: for a bar fight in Shreveport, Louisiana in 2008 and on New Year's Day 2013 for public intoxication, per Yahoo!. The charges in Shreveport were eventually dropped. In February 2013, Lane and Brolin separated. The divorce was final in December 2013 after nine years of marriage, per the Associated Press.
In an interview with Entertainment Tonight in 2018, Brolin, who has since remarried, said, "I loved Diane. I loved being a father figure to her daughter. It just wasn't attainable, and in that hero mentality, you get exhausted, and then when you get exhausted, you get resentful, and then all that stuff comes out. So I feel bad that I didn't have the presence of mind or the maturity or whatever to understand that early on."
If you or someone you know is dealing with domestic abuse, you can call the National Domestic Violence Hotline at 1−800−799−7233. You can also find more information, resources, and support at their website.