A Look At Carmen Electra's Relationship History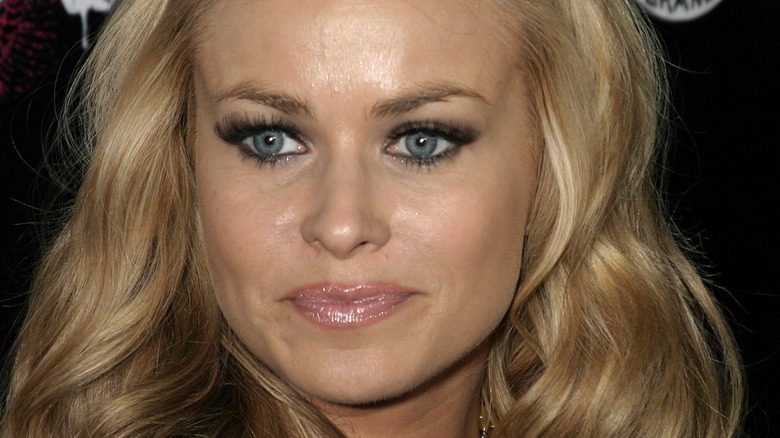 Shutterstock
Since she first burst onto the scene in the 1990s, Carmen Electra has electrified young and old fans alike with her dazzling good looks, winning personality, and head-turning roles. Born Tara Leigh Patrick in Ohio, Electra got her big break when she moved to Minneapolis, met the legendary Prince, and got The Purple One to produce her debut solo album. 
Not surprisingly, the duo began dating. And though their relationship didn't last, Electra told E! News that his impact on her career was immeasurable. "I guess what I always wanted to tell him after we stopped communicating is that I really loved him and I just felt like I needed to be successful on my own," she said. "He made me who I am today. He inspired me. He believed in me. He picked a select few to believe in and taught us everything. I think of Prince every day."
Although it's hard for any man to follow Prince, Carmen Electra has certainly dated around since that time. Let's take a look back at her dating history.
Inside Carmen Electra's high-profile romances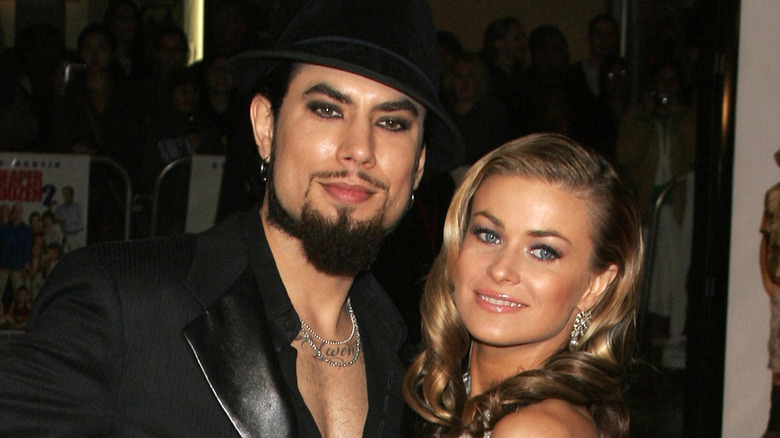 Shutterstock
Carmen Electra's most famous boyfriend after Prince was none other than Dennis Rodman. During the 1997-1998 season, you couldn't go anywhere without seeing Rodman and Electra together. But their wild times were also very tumultuous. "I saw all these different sides of Dennis. He would always say, 'No one understands me. No one gets me.' He was very emotional at times. Then there was the sweet romantic side and the fun, eccentric guy who loved to go out and drink and wear feathered boas," she said to The Los Angeles Times. "But on the court, he was a savage." The couple was briefly married, then got their marriage annulled, then reconciled, then split for good. 
Then, Electra married Dave Navarro of Jane's Addiction and the Red Hot Chili Peppers. They were married in 2003, and they even had a reality show on MTV called "Til Death Do Us Part: Carmen and Dave." In 2006, they filed for divorce, and it was finalized a year later. However, they remain friends. "We had this strange understanding for each other that resulted in lots of laughter, fun & and understanding!" Electra captioned an Instagram post in 2019. "Ty 4 letting me be my true self and not judging my flaws."
After a brief engagement to Rob Patterson of Otep in the early aughts, Electra has been single ever since. Now, you can catch her on an episode of "The Celebrity Dating Game." We hope she finds love soon!