Inside The Tragic Death Of Big Brother Star Frenchie's Son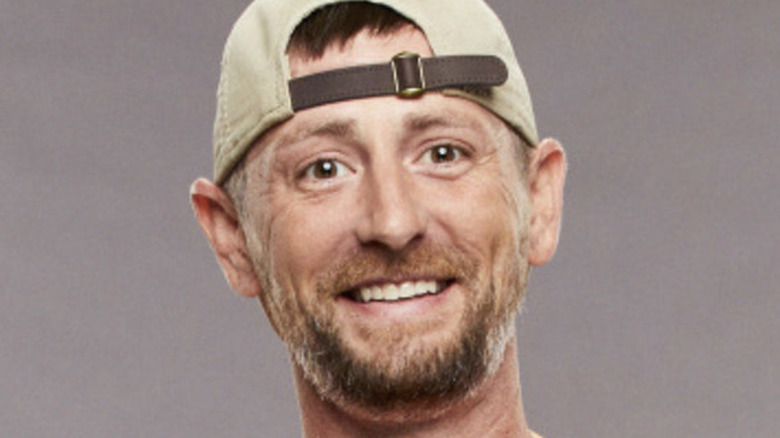 Cliff Lipson/CBS
Whatever you think of Brandon "Frenchie" French's gameplay on Season 23 of "Big Brother," there's no denying he has one of the most heartbreaking personal stories of all of the houseguests this season. Among other biographical details, the farmboy has spoken about the death of his young son, and how this experience has impacted him.
In his player bio, when asked what three things he's bringing with him into the house, Frenchie said, "A picture of my son who passed away because it motivates me like no other." After becoming Head of Household, he told the other houseguests, "At the end of the day, all somebody has to do is say, 'Tell me about your son,' and I'm instantly a baby, tears start pouring down." He added: "Even though it's been five years, it still hurts. No parent should ever have to bury their child," per Heavy.
Here's what we know about the truth of this tragic event.
Frenchie's son is what motivates him
A "Big Brother" superfan, Brandon "Frenchie" French is also an active social media user, so it's no surprise that the answers to some of his biographical details are also on his social accounts. While he's in the house, his best friend and sister are posting to his social media on his behalf, according to Twitter.
Regarding the death of his son, Westin, the account tweeted, "Frenchie's son passed away due to medical reasons on April 12, 2016. He only got to hold him for a short while before he took his last breath in his arms. This impacted their family deeply & what motivates him to be the best version of himself everyday." The tweet also included a photo of Frenchie holding the baby boy. Based on other photos on Frenchie's Twitter account, it looks like he has three living children.
While neither Frenchie nor the account has offered any more details into Westin's early death, it's clear how deeply the event has impacted the "Big Brother" HOH, who also revealed he wears a necklace to commemorate the loss, via Heavy.