A Look At The Tragic Death Of Nick And Aaron Carter's Sister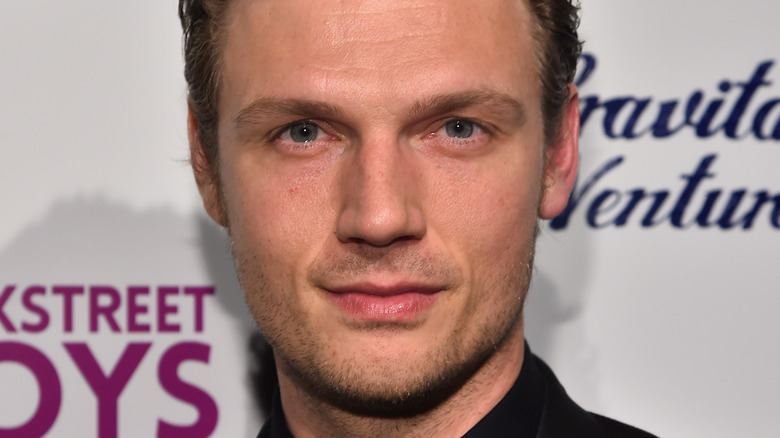 Alberto E. Rodriguez/Getty Images
Fans are familiar with the work of Nick Carter and his younger brother Aaron Carter, but not as many know that they had a sister who was a singer too. Leslie Carter inked a deal with the label DreamWorks Records in 1999 at the height of Nick's Backstreet Boys fame, per Us Weekly. Her song "Like, Wow!" was featured on the soundtrack for the original "Shrek" movie, and cracked Billboard's Top 100 chart in 2001. Leslie's music career was derailed for a litany of issues, but while she worked on getting her career off the ground she married her husband Mike Ashton, and the two had a baby girl, Alyssa Jane, in 2011, per ABC News.
Leslie died on Jan. 31, 2012 while staying at her father's home, per People. Leslie's stepmother, Ginger Carter, told authorities that the 25-year-old had fallen in the shower earlier in the day. Ginger helped her to bed, and Leslie seemed fine, but later that afternoon she was found unresponsive, per People. Medications "to treat schizophrenia, bipolar disorder, and anxiety, as well as a muscle relaxant," per the outlet, were found next to Leslie's body. Her stepmother described Leslie as having "a long history of mental illness." Keep reading to find out how Aaron thought he could have saved his sister.
Aaron Carter's generous offer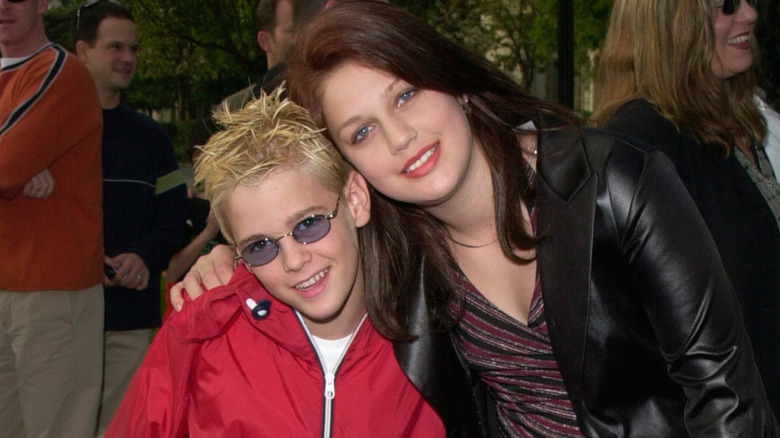 Shutterstock
Over the years, Leslie Carter developed a fraught relationship with her parents. On an episode of "House of Carters" — a reality that focused on the Carters' home life — Leslie mentioned how her mother tricked her into attending "fat camp" one summer. "She told me I was going to a summer camp. I felt like I was thrown away," Leslie said on the show in 2006 (via Us Weekly). Her issues spiraled into substance abuse as she eventually overdosed on a combination of the prescription drugs Olanzapine, Cyclobenzaprine, Alprazolam, per ABC News. Just prior to Leslie's death, Aaron Carter had a plan to help his sister.
On an episode of "Oprah: Where are They Now?" in 2016, Aaron recalled when his father called to break the news about Leslie. "I hit the floor. I couldn't believe," he said (via The Huffington Post). What made the tragedy sting even more was how close Aaron came to getting Leslie help for her addiction. "I wasn't really making that much money. Fortunately, I had just hit my bonus," Aaron recollected. "I got $10,000 the week before Leslie died, and I actually had reached out to her two weeks before that and said, 'I'm going to get you the money to go to rehab,'" Aaron said. "She wanted it." Leslie's death also caused animosity within the Carter family. Keep reading to see why Nick Carter did not attend her funeral. 
Why Nick Carter felt blamed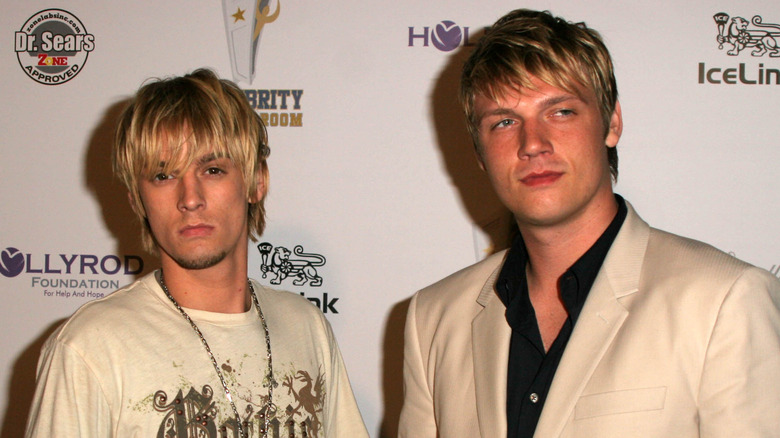 Shutterstock
Similar to Aaron Carter's phone call about Leslie Carter's death, Nick Carter received the same call, but it ended with family resentment being unearthed. "[I]mmediately the conversation turned into not about her death and not about the actual passing and what had occurred, (but) more about themselves," Nick said on an episode of "Dr. Phil" in 2013 (via Today). "And then I started to get blamed by the rest of the family." Nick did not know why the family had apparently placed blame on him for his sister's death, but it caused him to skip the funeral. "I love my family like everyone loves their family, but then there comes a point when you have to ask yourself if you're helping them, or hurting them," he said.
Nick admitted on "Dr. Phil" that he felt partially at fault for Leslie's overdose. "There's definitely a part of me that did blame myself," the singer said. That stemmed from being the oldest of the Carter children. "I think that's because of the responsibility that I sort of took on as the oldest member in my family — (and) probably should not have been taken on," Nick added. 
He was not the only sibling to shoulder the blame. In 2019, on an episode of "Marriage Boot Camp: Reality Stars Family Edition," Aaron said (via Yahoo), "I felt like I'd been responsible for the death of my sister, for the death of my dad, for my family falling apart."
If you or someone you know is struggling with mental health, please contact the Crisis Text Line by texting HOME to 741741, call the National Alliance on Mental Illness helpline at 1-800-950-NAMI (6264), or visit the National Institute of Mental Health website.
If you or anyone you know is struggling with addiction issues, help is available. Visit the Substance Abuse and Mental Health Services Administration website or contact SAMHSA's National Helpline at 1-800-662-HELP (4357).