Is Rev Run Really A Reverend?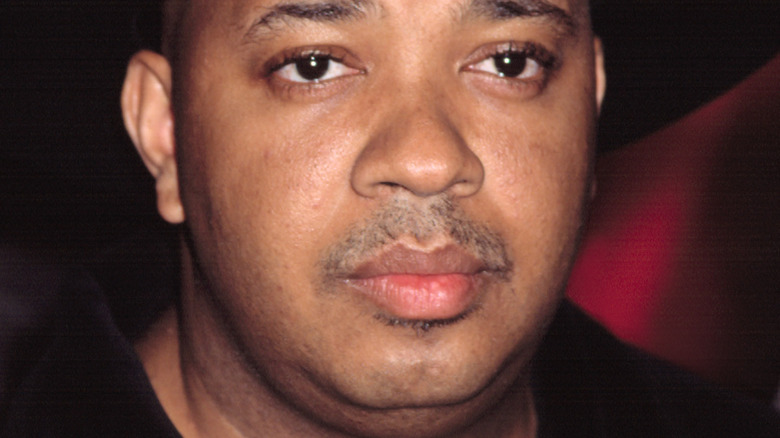 Shutterstock
Although you may not know the name "Joseph Simmons," there's a good chance you know his alter ego of "Run." Under that moniker, he's one-half of the legendary rap duo Run-DMC. Their version of the classic Aerosmith song "Walk This Way" jettisoned hip hop into the mainstream and was a super-smash hit video for a then-fledgling MTV. And as he told NPR, his meteoric rise to fame wasn't what most people think it was. "When I finished that rhyme, in my heart, like I said, the pen was taking over. I couldn't, it was almost like I wasn't writing. Sometimes stars line up or whatever it is, it just fell in place," he said.
But in 2004 he began using the name "Reverend Run," just a year before he landed the popular reality series, "Run's House" on MTV. Religion was often highlighted in the show, with Run telling The Independent in 2011 about his faith-based parenting, "We go to church and have constant meetings. I won't tolerate any cussing from my children, and they respect that."
 So, is Joseph Simmons, aka Reverend Run, really a reverend? Here's what we know.
Yep, Run really is a reverend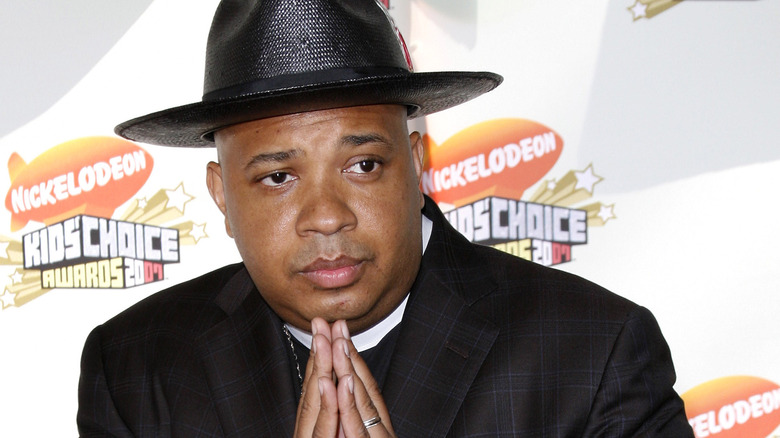 Shutterstock
As it turns out, the good reverend really is a reverend. He was ordained as a Pentecostal minister by his spiritual mentor, E. Bernard Jordan. And, as he shared with NPR, his reasons for becoming a minister had to do with a spiritual awakening he felt between the recording of "Raising Hell" and "Tougher than Leather."
"I made the album 'Raising Hell.' Then we made the record 'Tougher Than Leather.' Around 'Tougher Than Leather' I started to feel a little uncomfortable, saw some funny things happening around me," he said. "Records sales weren't as high as they was. I was a little unhappy with what was going on so I started going to church." He continued, "And when I started going to church I started to feel better. Things were starting to look brighter for me. I started to see that learning the principles of God was helping to shape my life better."
As he demonstrated in his family-oriented reality show, "Run's House," the good reverend really does live the life he preaches about! "Down With The King," indeed.