Jennifer Lopez: My Best On-Screen Kiss Was...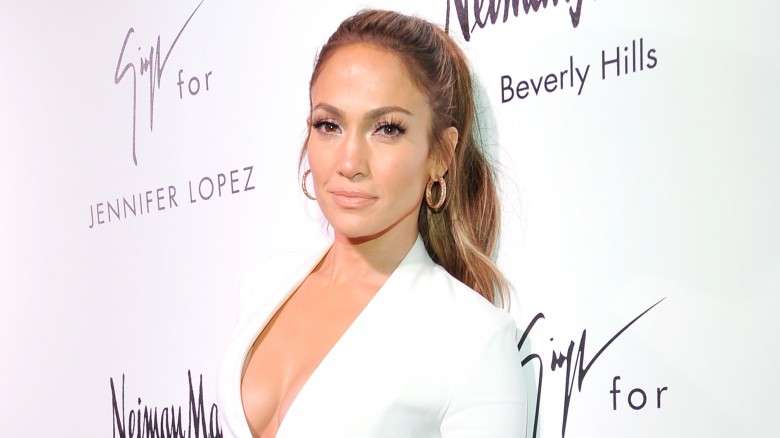 Getty Images
Think it's Ben Affleck? Guess again.
Jennifer Lopez visited the Today show to promote the NBC drama Shades of Blue and her upcoming TV series World of Dance. She sat down with hosts Jenna Bush Hager and Kathie Lee Gifford to play a little game of Spin the Bottle, or their version of it at least. Grabbing a card from the Spin the Bottle wheel, Hager and Gifford asked Lopez, "Who was your best on-screen kiss?"
Lopez took a minute to think about all of her movie love interests, dismissing the hosts' suggestions of Ralph Fiennes and Matthew McConaughey. "It was Josh Lucas," she answered.
Lucas and Lopez acted together in the 2005 film An Unfinished Life, starring mega-actors Robert Redford and Morgan Freeman.
In 2015, Lucas raved about working alongside Lopez to Watch What Happens Live host Andy Cohen. In response to a question about their shared kiss, he said, "She was phenomenal in many ways in that way."
"We have a phenomenal sex scene in a car that was so good [that] I guess it was cut out," Lucas continued. "They needed to get it a rating that was a little more PG. It was fantastic."
Lopez previously talked about her connection with her former costar to Cohen when she appeared on his show in June 2014. After a caller asked who her best on-screen kiss was, she quickly replied, "Josh Lucas." She added, "We had a very...I felt, I hope he would say the same...that we had a very good kiss."
Sounds like the two had some chemistry. We're going to have to take Gifford's advice and rent that movie.