How Much Is Lilly King Actually Worth?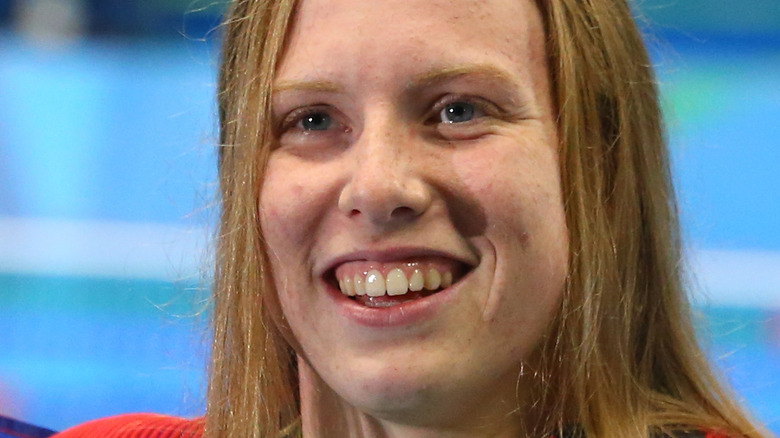 Shutterstock
Before Lilly King was an Olympic swimmer who won two gold medals at the 2016 Rio Olympics, she made a name for herself in Evansville, Indiana.
King swam for the Newburgh Sea Creatures, and according to her coach Aaron Opell, she was a force to be reckoned with. "She's extremely confident in what she can do," Opell told Courier & Press. "There's always an edge to her." King earned All-American honors when she swam for Indiana University and is known for her breaststroke. Her eventual success in Rio reportedly spurred an interest in swimming in her hometown, according to a January 2017 14 News report. "She does everything the right way, she doesn't ever take any shortcuts, and never cuts corners on anything and I think that the kids here are aware of that and they know what it takes to be good," Opell glowed.
It's no secret that King's hard work paid off, but does her bank account say the same? Keep reading to see how much she's actually worth.
Lilly King has amassed a small fortune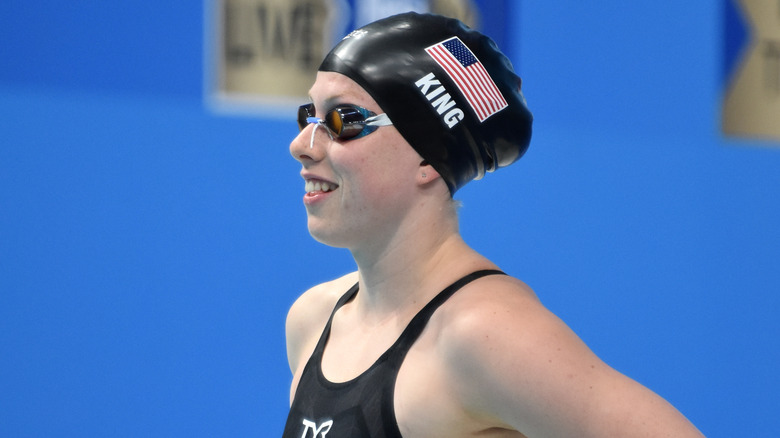 Shutterstock
Although Lilly King could have left Indiana University and gone professional, she chose to swim for four years. "I signed on for four years. ... I didn't sign on for two and then decide to go pro. Kept my word," she said in a March 2019 interview with IndyStar. However, her decision to continue to swim in college cost her $60,000 in bonuses for the two records she set at the 2017 World Championships. "That money's gone. It's never coming back," she said. She reportedly took home over $100,000 from the Olympics, which the NCAA allowed her to keep. Turning pro would enable her to receive a $36,000 yearly stipend from USA Swimming.
Those losses didn't seem to hurt too much; according to Celebrity Net Worth, King is worth $2 million. Despite the cash that comes from being a professional athlete, money didn't seem to be a big motivator for King. "I'm not really motivated by money. I never have been," she said. "I grew up a teacher's kid. I've not lived with a silver spoon in my mouth my whole life. I have a lot of other values that are more important to me than money. So I feel like the main reason for me to turn pro was for the money, and I wasn't ready to do that."
King did ink an endorsement deal with TYR. She also gives back; she reportedly matched donations up to $5,000 in December 2020 for the Newburgh Sea Creatures, her hometown swimming club.