Ed Sheeran Drops Hints About New Taylor Swift Music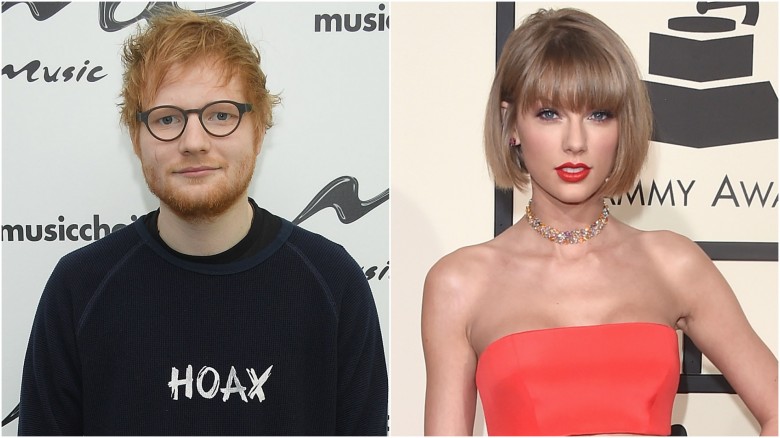 Getty Images
Ed Sheeran just let the cat out of the bag about when we might hear new music from Taylor Swift.
In an interview with BBC, the singer-songwriter revealed, "Taylor [Swift] isn't going to be releasing until probably the end of this year – Christmas is the smartest time to release because that's when everyone buys records."
While it's unclear if Sheeran was supposed to discuss Swift's possible new music, we consider him a pretty reliable source since they are BFFs. Sheeran's prediction also checks out because Swift has a tendency to drop albums in the second half of the year. However, she did break her album streak (and shock fans) when she didn't release her fifth album in October 2016 as predicted.
From feuding with Kayne West and Kim Kardashian, to her split with longtime love Calvin Harris, followed by her public whirlwind romance with Tom Hiddleston, Swift has a lot of material for album five.
Discussing his own current musical endeavors, Sheeran adds, "I think this year is going to be the high point. I have a feeling about it. Seventeen is my lucky number, and everyone I was scared of releasing of albums around me released them all last year – people like Beyonce and The Weeknd and Bruno Mars."
A year of Sheeran—we like the "shape" of that.