How Much Is Jeff LaBar Actually Worth?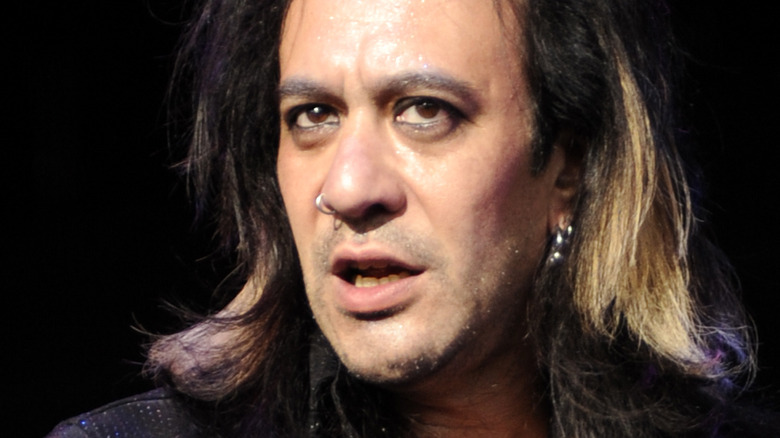 Tim Mosenfelder/Getty Images
Jeff LaBar, arguably best known as a guitarist for the rock band Cinderella, has died. He was 58 years old at the time of his death, according to The Sun.
His cause of death has not been revealed at the time of his writing, but he reportedly died in his Nashville apartment, per the outlet. His ex-wife Gaile LaBar-Bernhardt stopped by to check on him because it had been some time since she had heard from him, and she reportedly found him unconscious. LaBar's son Sebastian penned a touching tribute on Instagram. "So i just got the call... @jefflabar , my father, my hero, my idol, passed away today. I'm currently at a loss for words. I love you pop! if you could, please share pictures or video of all the fun times we all had with my dad. It would be greatly appreciated," he wrote.
LaBar developed a love of music early, telling Legendary Rock Interviews in June 2013, "Since I started playing guitar at the age of nine or 10, I was also singing, sitting in my bedroom with Zeppelin and Beatles songbooks." And the rest, as they say, is history. It's clear the guitarist made an impact on the music industry, but how much was he worth when he died? Keep reading for more details.
Jeff LaBar left behind a small fortune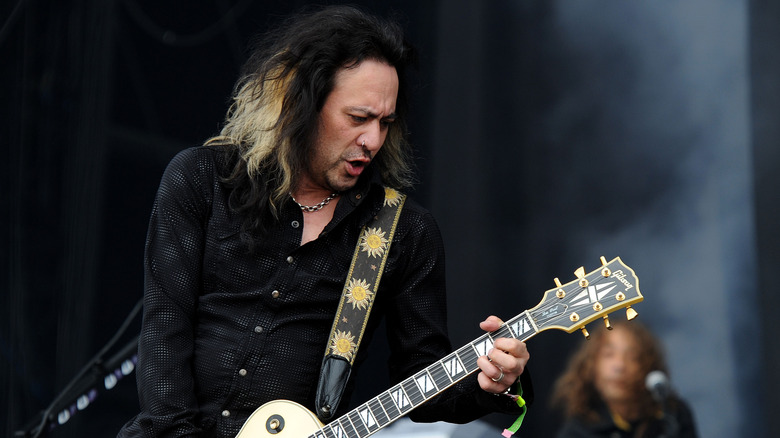 Brian Rasic/Getty Images
Jeff LaBar was worth an estimated $3 million, according to Celebrity Net Worth.
In 1985, he replaced Cinderella's guitarist Michael Schermick, and the band eventually sold 15 million records, per The Sun. They released their debut album "Night Songs" in 1986, followed by 1988's "Long Cold Winter;" both went triple platinum. The group also dropped two more albums, "Heartbreak Station" and "Still Climbing." At the height of their fame, they toured with "hair metal" acts like Poison and Bon Jovi, via Billboard. Like any rockstar who hit it big in their early days, LaBar wanted to spend his riches on something good, and in his case, it was records. "I think on my first trip to England I really went crazy buying vinyl, buying as much cool vinyl as I could. I believe my goal at that moment was to buy every single version of the song 'Mistreated' by every single artist, Rainbow, Deep Purple, Whitesnake...," he told Legendary Rock Interviews in June 2013.
LaBar came out with a solo album in 2014 and performed with other groups like Cheap Thrill and Naked Beggars. Cinderella broke up in 2017, and LaBar thought his drinking could have been to blame. "I believe it's all my fault. It's no secret that I've had a drinking problem. And it showed its ugly face on one of those [cruises that Cinderella played]. I guess that's what caused a rift," he told Another FN Podcast (via The Sun) in 2016.