The Rise, Fall, And Resurgence Of Mariah Carey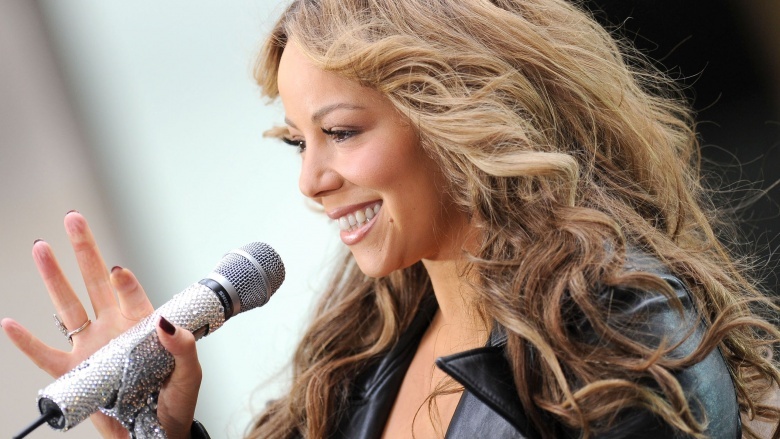 Mariah Carey is on the short list of talented singers who can call herself a "diva" and get away it. But the journey to the top hasn't been easy. It's been a wild ride for Mariah Carey, full of highs and lows only rivaled by the ones she hits with her vocal cords.
Mariah Carey's Cinderella Story Begins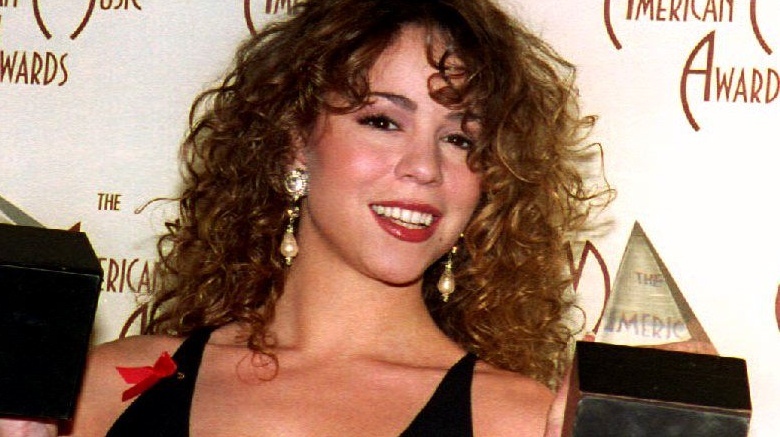 Getty Images
In 1988, Carey began singing backup vocals for Brenda K. Starr and tagged along with her to an industry party, where she handed over her demo tape to Tommy Mottola. Mottola signed her to Columbia Records, but under one condition, per the New York Post: she had to ditch her boyfriend. At the time, Mottola was married with kids. Gross.
Mariah Begins Her Domination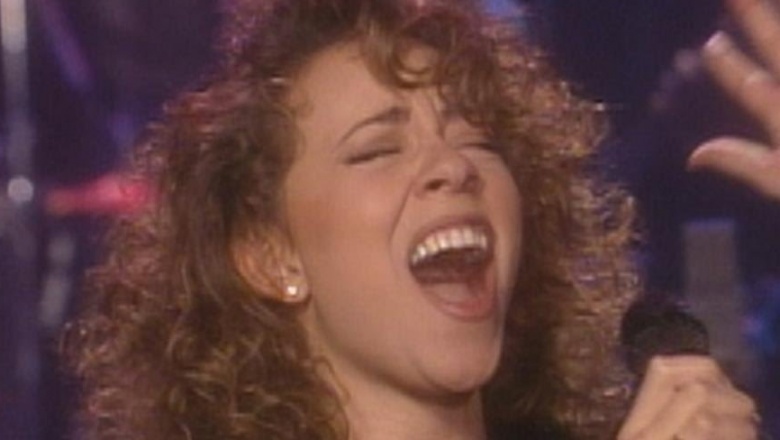 Mariah Carey's self-titled debut album hit shelves in June 1990. Initial sales were slow, but after her performance of "Vision of Love" at the 1991 Grammys, it went on to sell 15 million copies, making it the best selling album in the United States that year. It also earned Carey her first Grammys for Best New Artist and Best Female Pop Vocal Performance for "Vision of Love." Carey released follow-up album, Emotions, in 1991, garnering critical praise for its more mature songwriting. However, it sold only 8 million copies—almost half of what Mariah Carey did. When rumors swirled that she was nothing more than a studio creation incapable of singing her signature octaves live, Carey agreed to perform on MTV Unplugged, in March 1992. It was such a success that the special aired three times as many as any other on the network, and her EP from the episode went triple-platinum.
Mariah Opens Up Her Music Box...And Gets Married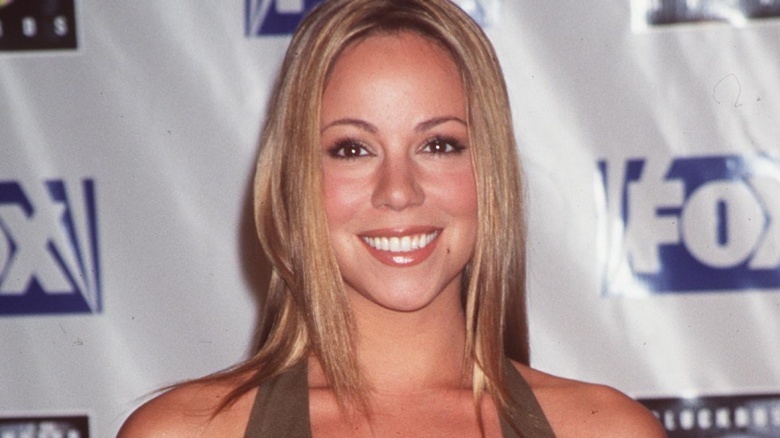 Getty Images
Mariah Carey released Music Box in August 1993, going for a more commercially-viable pop angle than Emotions. It worked: Music Box sold 32 million copies and became one of the highest-selling albums of all time. During the recording of Music Box, Carey and Tommy Mottola took their relationship from purely professional to publicly personal, and the couple tied the knot in 1993.
Mariah Carey Becomes The Queen Of Christmas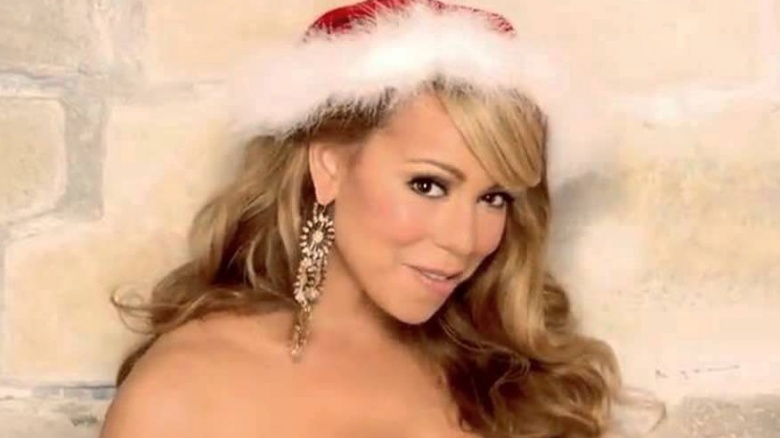 Following the success of Music Box, Carey released Merry Christmas on Nov. 1, 1994, dropping the single "All I Want for Christmas Is You" the same day. It went on to be the best-selling holiday album ever.
Mariah Embraces Her Hip-Hop Side...And Alienates Grammy Voters (And Her Husband)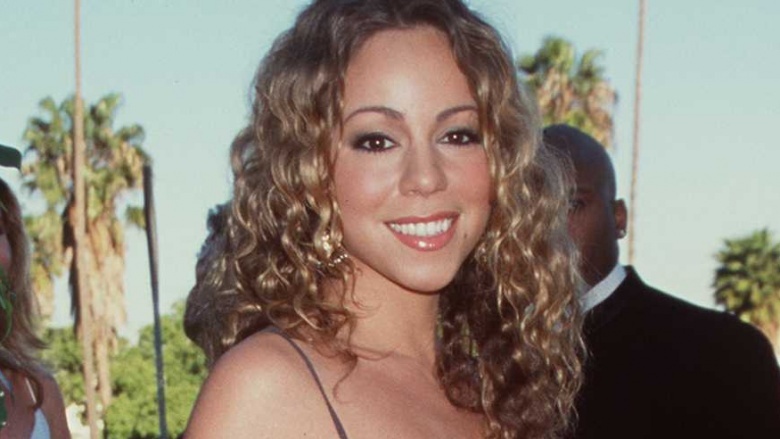 Getty Images
In October 1995, Mariah Carey released Daydream, which combined the pop stylings of Music Box with more modern hip-hop influences. The album sold 25 million copies and garnered six Grammy nods. With Daydream came Carey's quest for greater creative control over her career. Tommy Mottola admits in his memoir that he wanted the chanteuse to continue recording ballads, while Carey wanted to expand her horizons. One track in particular that the couple fought over tooth and nail was "Fantasy," which Mottola hated and Carey loved. Looks like Carey was smart to stick to her guns, because it went multiplatinum.
Mariah Carey Bursts From Tommy Mottola's Controlling Cocoon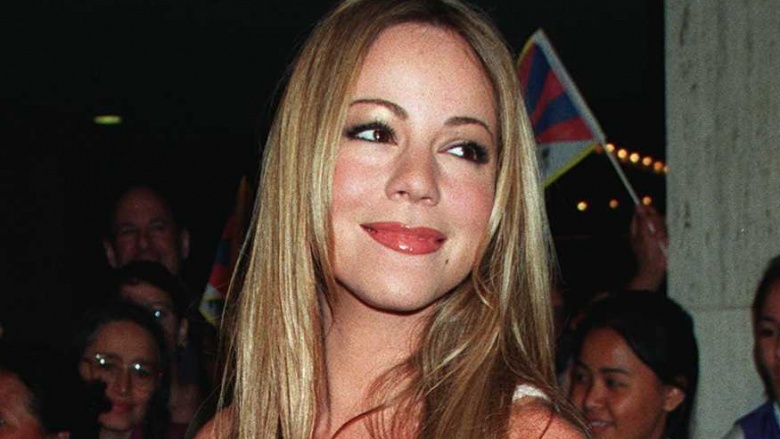 Getty Images
In 1996, Vanity Fair covered Mariah Carey's husband and manager, Tommy Mottola, and it would serve her well: Mottola admitted to keeping her cloistered in their mansion with bodyguards assigned to her at all times, even on trips to the restroom. Once the world was clued into the "private hell" she would later describe, Carey finally got the courage to leave Mottola. In 1997, Carey released Butterfly amidst her separation from Mottola. With it, she had more creative control of her music and sexier new image, and it worked, moving 5 million copies and earning three Grammy nominations.
Rainbow Unleashes A Storm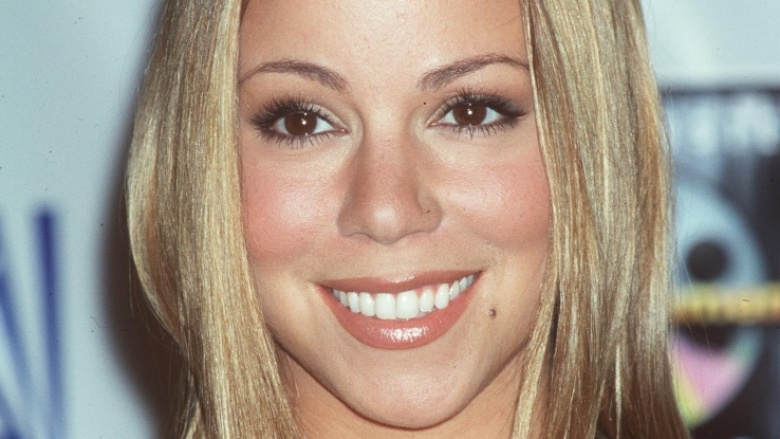 Getty Images
Mariah Carey released Rainbow in 1999, which would be the final album on her contract with Sony and Columbia Records. Rainbow had the highest first-week numbers of her career, but also launched a very public feud between the singer and her label: Columbia refused to promote the album. Carey, frustrated with the lack of support from her label, took to her own website to explain her side of the story to fans. While the album went triple-platinum, it was still the lowest-selling album of Carey's career up to that point.
Mariah Breaks Down With A Glitter Bomb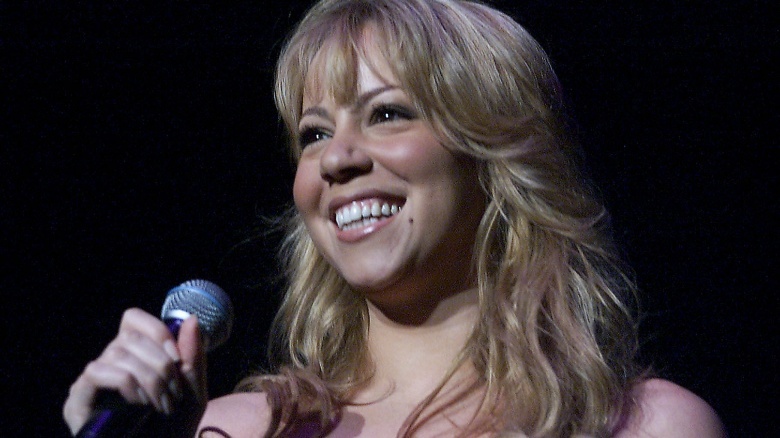 Getty Images
In April 2001, Carey signed a new record deal with EMI Music for a reported $100 million, with the Glitter soundtrack to be her first album on the contract. During the whirlwind of recording and promotion for the Glitter movie and soundtrack, Carey and her longtime boyfriend, Luis Miguel, split in July 2001. Unfortunately, Carey's professional life wasn't going well either, with both the Glitter film and album flopping hard in September 2001. The breakup, combined with her career troubles, led Carey into a downward spiral. The singer began leaving strange voice messages on her website, made an infamous appearance on MTV's Total Request Live, and was checked into a hospital for exhaustion. The highly publicized debacle ended in January 2002 when EMI bought Carey out of her contract for $50 million.
Carey Comes Back In A Big Way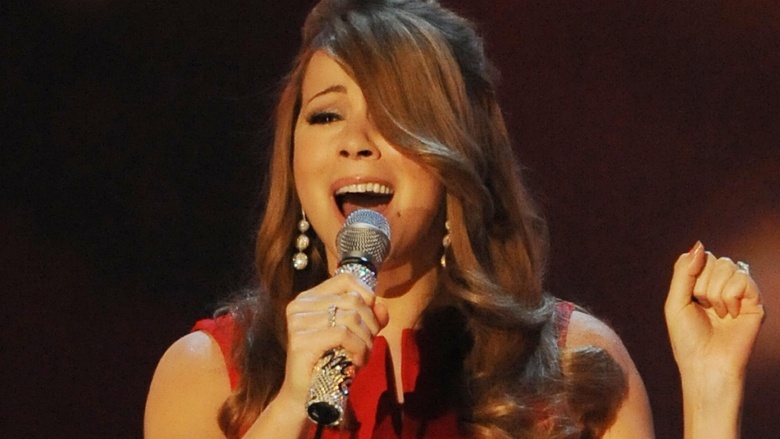 Getty Images
After her meltdown, Carey took time off to write Charmbracelet, released in December 2002. Though it received mixed reviews, the album still went platinum. In April 2005, Mariah Carey released her true commercially and critically successful comeback record, The Emancipation Of Mimi. Her single "We Belong Together" was dubbed "song of the decade" by Billboard. The album sold 12 million copies and nabbed three Grammy nods. The success kept coming: in April 2008, E=MC² sold more than 2.5 million copies worldwide. Carey followed up the success of E=MC² with Memoirs of an Imperfect Angel in September 2009, selling 2 million copies worldwide. Carey's personal life was booming, too: she married Nick Cannon in April 2008 and became a mom to "Dem Babies," twins Moroccan and Monroe, in April 2011.
Mariah Carey Joins American Idol, Drama Ensues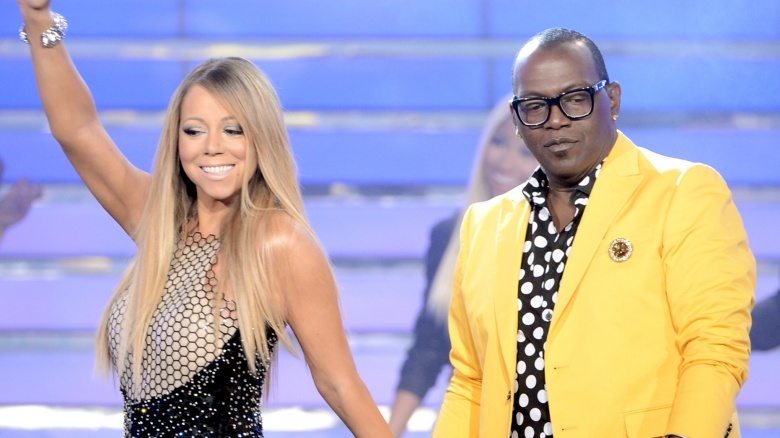 Getty Images
Mariah Carey joined season 12 of American Idol with Nicki Minaj...and it was a nightmare. Carey and Minaj feuded constantly, and some of their bickering was caught on camera and sent to TMZ before the season premiere in January 2013. Carey later insinuated that the feud was manufactured by Idol producers, telling an Australian radio station, "That was the worst experience of my life...Let's just say, I don't think they had any intentions of us having a good experience through that show. Pitting two females against each other wasn't cool."
The Elusive Chanteuse Emerges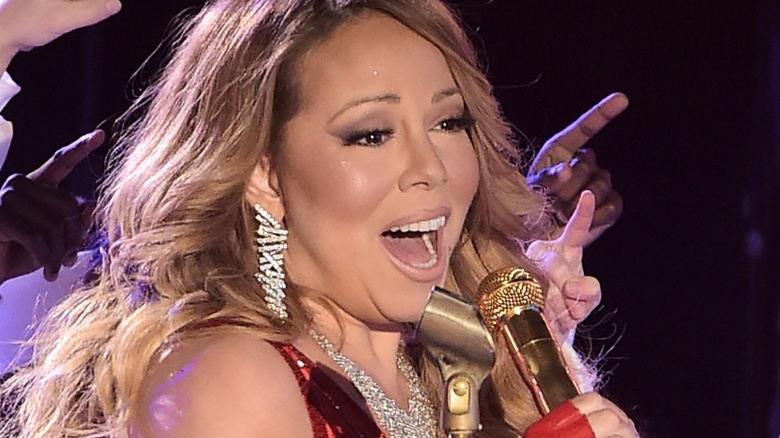 Getty Images
In May 2014, Carey released her 14th studio album, Me. I Am Mariah...The Elusive Chanteuse, her final project for her Def Jam contract. It was lowest commercially performing album of Carey's career, selling about 130,000 copies. But it was critically acclaimed as one of the most honest records of Carey's two decades in the business. Carey's personal life was also heartbreaking: in summer 2014, Carey and Cannon announced their separation and impending divorce.
Carey Looks Toward Infinity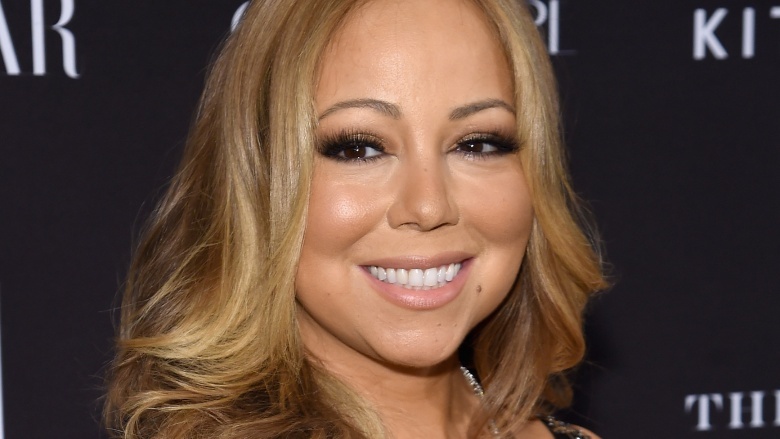 Getty Images
In spring 2015, Carey released "Infinity," a new single from a greatest hits compilation called Number 1 to Infinity. She launched a Las Vegas residency of her greatest hits. It was such a smash that her run was extended through February 2016. Carey also nabbed a holiday residency at New York's Beacon Theatre. Carey's personal life also took a turn for the better: as of this writing, she's dating billionaire James Packer and seems happier than ever, making her journey a Daydream come to life.