Who Is Josh Altman From Million Dollar Listing And What's His Net Worth?
Shutterstock
If you're a fan of "Million Dollar Listing," then you likely love all of the juicy details around the pricey properties seen on the show. You're also surely intrigued by the super-successful real estate agents who help their clients buy and sell homes at eye-popping prices. For instance, how much do you know about Josh Altman? Were you aware of the fact that he has a rags-to-riches story? Indeed, Entrepreneur notes that he "went from nothing to selling $1 million a day in real estate."
Working alongside his brother Matthew Altman, Josh told Entrepreneur that after moving to Los Angeles, he started out by working "in the mailroom of a music management company." While his paychecks were surely not much compared to what he makes today, he would use part of his salary "to take out the managers to pick their brains." Because of that, he discovered that "they were all making extra money on the side in real estate," so he decided to do the same.
The only potential setback was the fact that Josh and his brother were "liv[ing] on the couch in a fraternity house" and "had no money" at the time. However, after finding out about a 100 percent financing option, he added, "We got qualified for a loan and bought a $400,000 condo. We did some minor renovations and in six weeks flipped it for $600,000. We thought we were f**king millionaires!"
While they weren't quite millionaires yet, Josh is definitely a millionaire these days.
Josh Altman has sold billions in real estate and made millions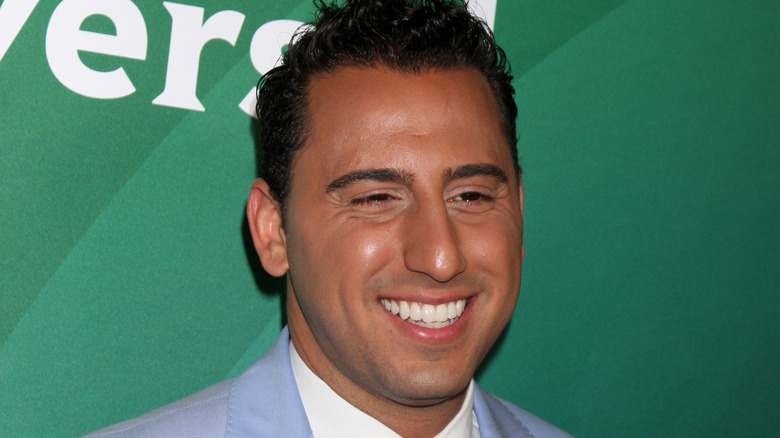 Shutterstock
These days, Josh Altman is a star on "Million Dollar Listing" thanks, in part, to the fact that he's "recognized as one of the most dynamic, high-performing agents in the luxury home real estate market," according to the Altman Brothers website. Indeed, earning himself a spot among the top 1% of agents internationally, he's been responsible for selling more than $4.5 billion.
Working with wealthy clients who trust Josh when it comes to getting the biggest bang for their (abode-invested) buck, the popular property pro is an expert at "selling and marketing some of the world's most iconic and stunning" homes. Apparently, he credits both his highly professional ways and relentless work ethic for his epic success in the high-end real estate scene. Beyond that, the star noted that you can't be afraid to stand up and stand out while also establishing a beneficial network. "You can't be shy in the real estate industry," he explained, per Nan Properties. "If you surround yourself with successful people, hang out with them, you too will become successful."
With that kind of mindset, motivation, and money-making mojo, Josh went from having very little funds to having an impressive $30 million fortune, according to Celebrity Net Worth.