Gloria Steinem: Emma Watson Can Wear Whatever She Wants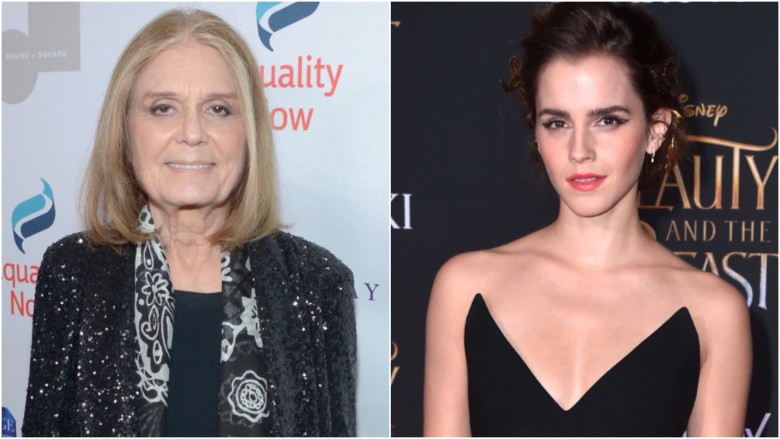 Getty Images
Don't come for Emma Watson.
Famed feminist Gloria Steinem has no time for criticisms of the Beauty and the Beast star. In a video released by TMZ, Steinem defends Watson's recent Vanity Fair cover spread, stating, "Feminists can wear whatever they f****** well please."
Watson has recently come under scrutiny for posing in the March 2017 issue in an outfit that partially reveals her breasts. Some people have found trouble with the photos, calling Watson, a UN Women Global Goodwill Ambassador, a hypocrite for publicly sharing her feminist beliefs and then posing partially nude for a magazine.
One Twitter user, Julia Hartley-Brewer, a radio presenter, negatively commented on the photo, stating, "Emma Watson: "Feminism, feminism... gender wage gap... why oh why am I not taken seriously... feminism... oh, and here are my t***!'"
While some people have agreed with Hartley-Brewer's opinion, others are taking the opportunity to educate men and women on the actual definition of feminism. One Twitter user replied to the hate, saying, "Feminism is about giving women FREE CHOICE. They can cover up or expose their bodies as they want. You've missed the point."
At TMZ's urging, Steinem explains that the people who are belittling Watson for her photos in Vanity Fair probably don't understand the female sex very well. "Perhaps they have an incomplete idea of who women are," she states.
In regard to what women should and should not wear, Steinem says, "[Women] should be able to walk down the street nude and be safe."
Well said, Steinem.