Céline Dion Remembers Late Husband At Beauty And The Beast Premiere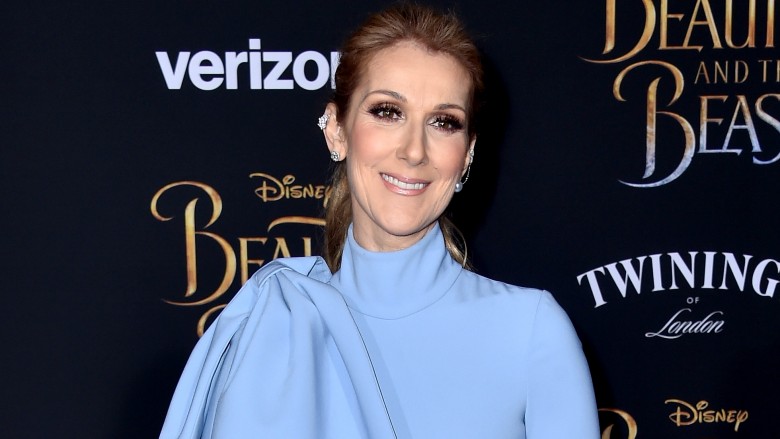 Getty Images
Disney's live-action remake of Beauty and the Beast premiered in Hollywood on Thursday, March 2—much to the delight of fans around the world. But the showing was especially significant for music icon Céline Dion.
Dion, who famously sang the 1991 animated film's song "Beauty and the Beast" with singer-songwriter Peabo Bryson, spoke with People magazine about the movie's portrayal of love: "The message in this movie is: how does a moment last forever? Love lasts forever."
She added, "I've lost my husband a year and a couple of months ago, and he's still with me." The "My Heart Will Go On" singer confirmed, "[Love] does stay forever."
Dion was married to her husband René Angélil for more than 21 years before he passed away at 73 after a battle with cancer. Dion's brother, Daniel Dion, passed away the same week in January 2016.
The Canadian singer also opened up to People about recording a new song, "How Does a Moment Last Forever," for the new Beauty and the Beast movie. She admitted it wasn't an easy decision to make, saying, "I wasn't sure if it was the proper thing to do."
However, after contemplating how her husband would feel about the career move, she eventually agreed. She stated, "I went back in my own meditation way and asked my husband and he said, 'You have to do it. It's a little bit your movie in a way, so you have to do it.' So I did."
Dion recently marked her first Christmas without Angélil this past December. She shared a holiday photo of her and Angélil's three children, Nelson, Eddy, and René-Charles, writing, "Holiday memories!"
Since then, it seems that Dion's been focusing on work. She currently has a residency in Las Vegas, and, according to her Instagram account, she's been eager to release her new song featured in Beauty and the Beast. In a post showing the movie's poster, she wrote, "Being a part of the original film was such a magical experience in my life, and I'm truly honored to be a part of this film again."
Beauty and the Beast opens everywhere Friday, March 17, 2017.