Chrissy Teigen On Balancing Career And Motherhood: I Have Help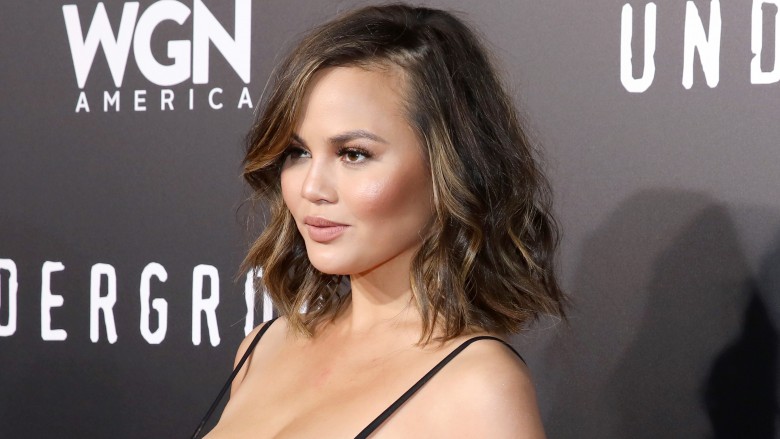 Getty Images
Chrissy Teigen's not afraid to tell it like it is.
As the mother of 11-month-old daughter Luna and wife of singer John Legend, Teigen has an adorable family—but she also has a lot on her plate. Between modeling for publications like Sports Illustrated, "bartending" on Lip Sync Battle, and sending off fire tweets, it would seem like the woman barely has enough time to sleep.
Teigen opened up to Yahoo Style about how she manages all aspects of her busy life. Spoiler: She has help.
"My mom lives with us. I have hair and makeup people. I'm not getting up and doing all this by myself. If I'm not being done for something, I'm not going anywhere," Teigen revealed. "A lot of hands go into it. We have help. It's important for people to know that."
She continued, "I have the utmost respect for mothers and single mothers who go to work and come home and make dinner. I do all these things because I have help. Luna goes down at 6:30 and has a nurse watch her, and I can cook dinner."
Teigen expressed similar sentiments in a November 2016 interview for Today. She explained how celebrities like herself don't experience motherhood all on their own, and they have all kinds of support to help them regain the pre-baby body. "I think people get this jaded sensation that everybody's losing it so quickly, but we just happen to be the ones who are out there," Teigen said. "We have nutritionists, we have dietitians, we have trainers, we have our own schedules, we have nannies. We have people who make it possible for us to get back into shape. But nobody should feel like that's normal, or like that's realistic."
To Yahoo Style, the supermodel, who is currently working on her second cookbook, also details how she likes to spend her days: "I don't go anywhere. We have people over. We watch movies. Or eat dinner. They don't wear a smidge of makeup. They don't have to be put together. We're gonna be very relaxed, and we'll have fun, and no one will give a s***."
We just hope Teigen and her friends all wear KFC-inspired onesies—because, honestly, that sounds like a good time to us.