Josh Gad On Playing Disney's First Openly Gay Character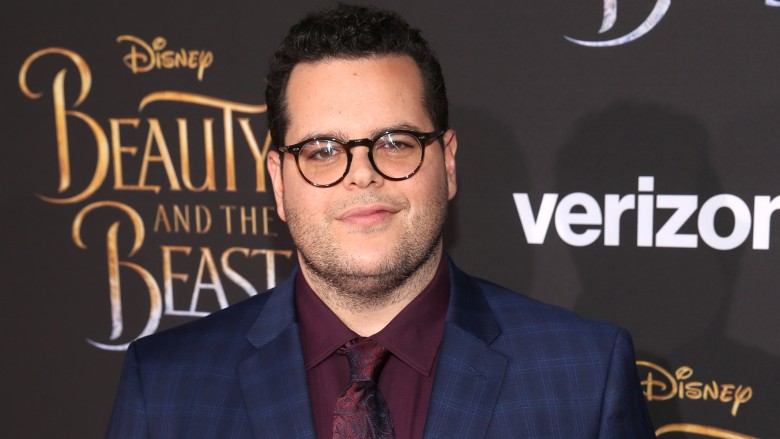 Getty Images
Josh Gad is making history by portraying the first openly gay character in a Disney film—a point of hot controversy across the globe.
Gad, 36, opened up about playing Gaston's right-hand man LeFou at the Hollywood premiere of Disney's Beauty and the Beast. Chatting with E! News, Gad revealed that, prior to filming, he sat down with director Bill Condon to discuss how they could shape the character.
"Here's what I did: I took a character who I thought was incredibly iconic, who was wonderful, but who was a cartoon, and I wanted to expand on it," Gad explained to E! News correspondent Sibley Scoles. "Bill and I sat down and we talked about how we can build up this character and humanize him a little bit."
Gad, already a Disney vet after voicing Olaf in the hit animated film Frozen, added, "There is a moment at the end of the movie—it's a small moment—but I'm very proud of it. And I know we're very proud of it."
Gad recently revealed to People that Beauty and the Beast is the first movie he's done that his children have been able to watch him act in. While his two daughters, 3-year-old Isabella Eve and 6-year-old Ava Tanya, have certainly heard his voice in films (who hasn't seen Frozen?), they've never seen their father on the silver screen before.
"They're used to my voice, but they're a little confused about the fact that I look like a psychopath on the poster," he joked.
Regarding his presence at the film's premiere, the actor explained, "The only reason I'm sitting through this is to see how they react because I've seen it now twice, and I can't watch myself."
If early reviews are any indication, we'd say Gad has made his daughters proud.