Guess Who Inspired Lena Dunham's New Tattoo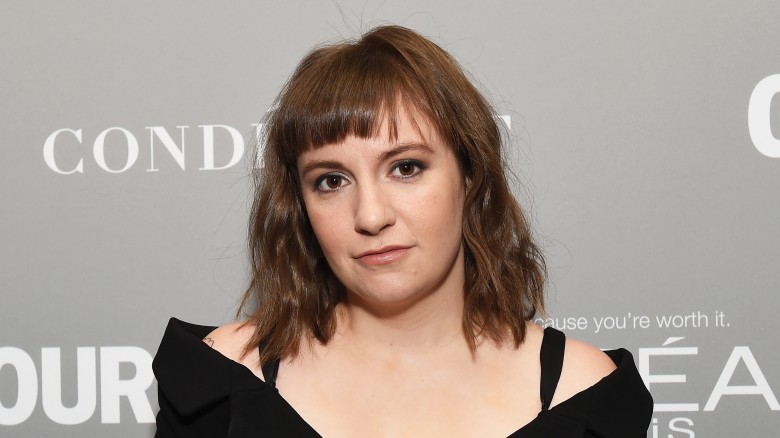 Getty Images
Lena Dunham just went from Girls to Bad Gal with her latest tattoo.
The actress unveiled her new ink in an Instagram post on Thursday night. The latest addition to the Girls creator's collection features a black chandelier sprawled across the under part of her breasts.
In the caption, she credited Rihanna as the inspiration for the location.
"Thank you @trinegrimm for my warrior's chest plate/tit chandelier. This is my first original piece by a female tattoo artist and it felt sacred and cool and she didn't chide me for copying @badgalriri's placement."
In 2012, Riri went under the needle to get an underboob tattoo in honor of her late grandmother, Clara "Dolly" Brathwaite, who passed away after a long battle with cancer. The Work singer's body art shows Isis, the ancient Egyptian goddess of rebirth—a common image of empowered femininity.
This isn't the first time that Dunham has shown love for the Barbados beauty. She's been known to rock Fenty x Puma sneaker boots from the singer's Puma collaboration, been caught dancing like nobody's watching at the pop star's shows, and took to Twitter in August 2016 to say she would do "literally anything for Rihanna."