Why James Gandolfini Was Reportedly Paid Not To Take A Role On The Office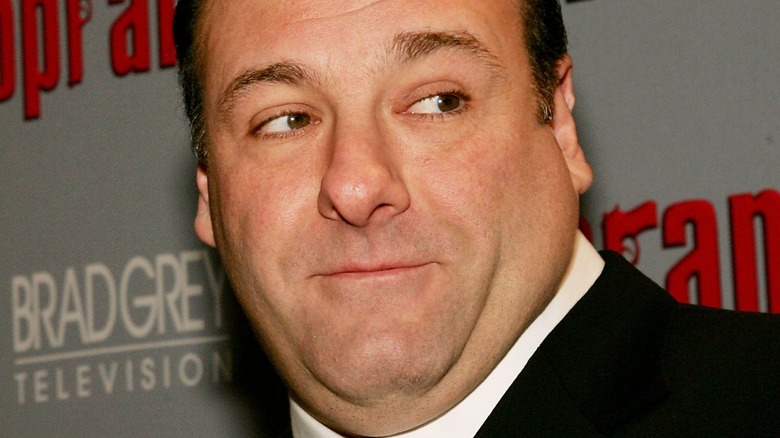 Getty Images/Getty Images
After Steve Carell's departure in 2011 from playing Michael Scott on NBC's sitcom "The Office," the network went out to find a replacement actor to play the next branch manager of Dunder Mifflin. And during the July 11 episode of the "Talking Sopranos" podcast, the hosts and former cast members of HBO's "The Sopranos," Michael Imperioli and Steve Schirripa, shared some insight about Carrell's potential successor.
Imperioli and Schirripa spoke with Ricky Gervais, who played David Brent on "The Office's" original UK version. Imperioli, who played the nephew of mobster Tony Soprano (James Gandolfini), explained how the late actor Gandolfini was supposedly tapped to replace Carrell. However, even though "The Sopranos" ended in 2007, HBO reportedly paid Gandolfini not to take the lead role on the NBC sitcom. Huh?
HBO hasn't commented on the matter as of this writing, but there are some possible theories to explain why the company might have not wanted Gandolfini cracking jokes on "The Office." Here's what we know.
James Gandolfini had a legacy to uphold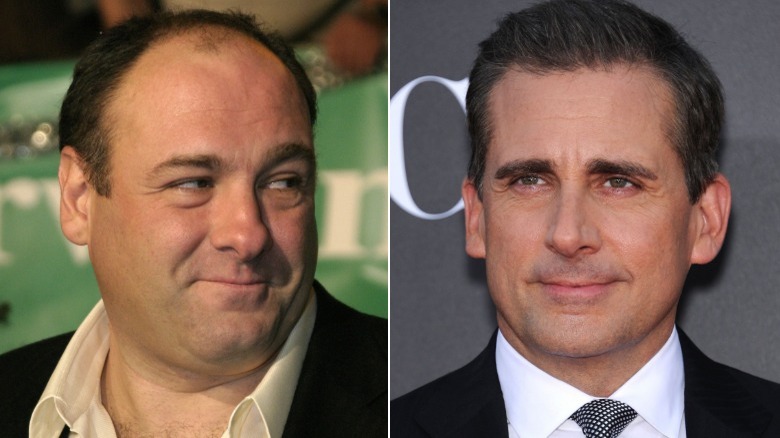 Shutterstock
Although James Gandolfini died in 2013, his impact on television playing the emotionally-conflicted mob leader Tony Soprano lives on. It's the role many fans, both of "The Sopranos" and Gandolfini, associate him with, and perhaps that's why HBO reportedly paid Gandolfini $3 million to not pivot to a network cable comedy.
"I think before James Spader and after Carell, they offered Jim [Gandolfini], I want to say, $4 million to play him for the season—and HBO paid him $3 million not to do it," podcast host Steve Schirripa claimed in the episode. "Jim [Spader] was going to do it because he hadn't worked, and it was a number of years removed from when the show ended." Michael Imperioli speculated it could have been because Gandolfini was working on HBO's "The Night Of" at the time, as well as the company's desire to preserve the image of Tony Soprano.
Interestingly enough, the role vacated by Steve Carell wasn't necessarily appealing to Gandolfini anyway. In the 2020 book, "The Office (The Untold Story of the Greatest Sitcom of the 2000s: An Oral History)," show writer/producer Daniel Chun revealed (via Vanity Fair), "I remember him [Gandolfini] being really, really complimentary, but he wasn't super familiar with the show... He had watched a few episodes and was really unsure about comedy. He was like, 'I don't one hundred percent know how to play this.'" Ultimately, the role went to Spader, and the rest is history.