Out Of Every Joe Biden Trump Diss, One Stands Above The Rest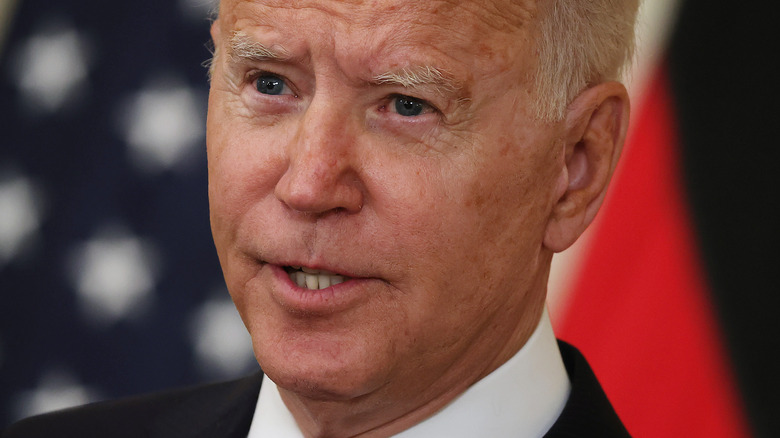 Chip Somodevilla/Getty Images
Following the 2020 presidential election results, the political drama saw former President Donald Trump refusing to concede to current President Joe Biden and challenging the results to no avail. Trump eventually admitted defeat, but only after a mob of his supporters marched up to the U.S. Capitol Hill, breaching security and violently storming the building on January 6, 2021.
Per The New York Times, five people died in the havoc and violence during the Capitol Hill riot. The internet did not take too kindly to the disgraced president; several top social media platforms suspended his account for fear of inciting further violence. Twitter noted that accounts could not use the platform to "incite violence, among other things."
Over the past years, countless people have criticized Trump. Much of it was seen in the 2020 presidential debate and social media posts by both Trump and Biden — the latter has not been shy about dissing Trump for his actions and lawmaking. But of all of Biden's comments, there's one that really summed up his disagreement with Trump's actions.
Joe Biden dissed Donald Trump about his failure to concede the election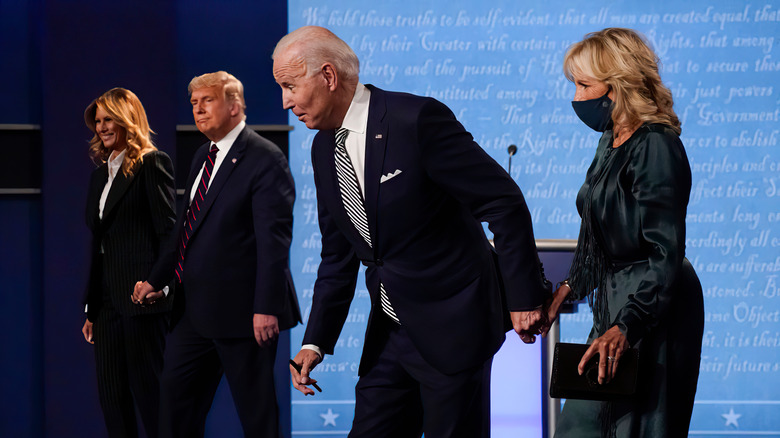 Shutterstock
Several publications, including Politico, expressed concern about former President Trump avoiding a smooth transition into President Joe Biden's time in the Oval Office. And when that happened, with Trump spreading baseless claims about election fraud, Biden wasn't afraid to share his feelings about it. The current president called Trump's failure to concede "an embarrassment."
"I just think it's an embarrassment, quite frankly," Biden said in November 2020 (via NBC News) while taking questions from reporters after a speech, addressing the former president's refusal to concede the election. "It will not help the president's legacy."
During that speech, Biden also seemed enthusiastic about the future ahead. "The ability for the administration in any way by failure to recognize us — our win — does not change the dynamic at all of what we are able to do," Biden said, per NBC News. He added that Republicans would soon recognize him as the next president even though they were "mildly intimidated" by Trump.