The Things That Must Be Hurting Miranda The Most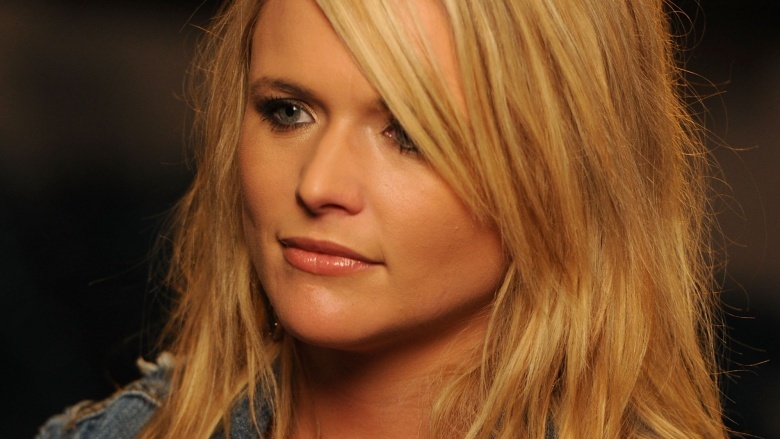 Getty Images
Don't be afraid to admit it—you are devastated and shocked by the recent news that Blake Shelton and Gwen Stefani, co-stars on The Voice, have started shacking up. They confirmed their rumored romance shortly after they were snapped canoodling during a Halloween party, and NBC must be having a field day imagining how high its ratings for The Voice will go. But what about Miranda Lambert, Shelton's country music-performer ex-wife? With the ink still drying on Blake and Miranda's divorce papers, we've got to imagine she's feeling pretty hurt now that her former hubby's new flame is, well, so hot. Here are all the things that are hurting Miranda Lambert at the moment...
Blake And Gwen Recorded A Song Together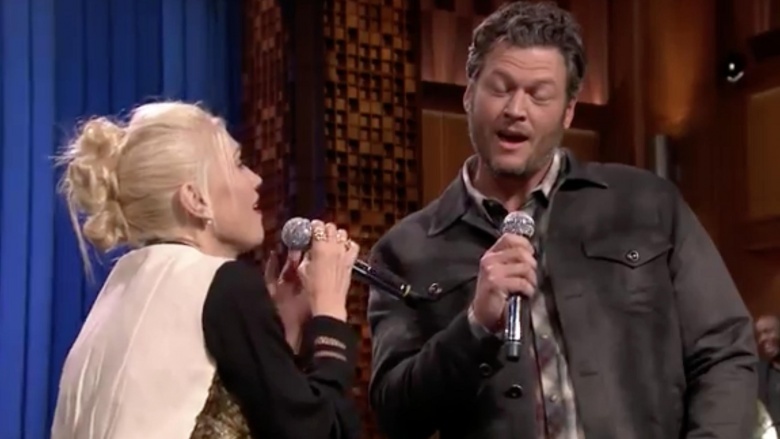 As reported by People magazine, Blake and Gwen have gone further—way further—than simply splitting the check at restaurants and gently arguing about what show to binge-watch on Netflix next. That's right: they've already recorded a song together. This comes only months after Shelton told the magazine, "I don't ever see Gwen and I sitting down and writing songs." Can you believe this guy?
Gwen Flew With Blake To The CMAs Where Miranda Was Performing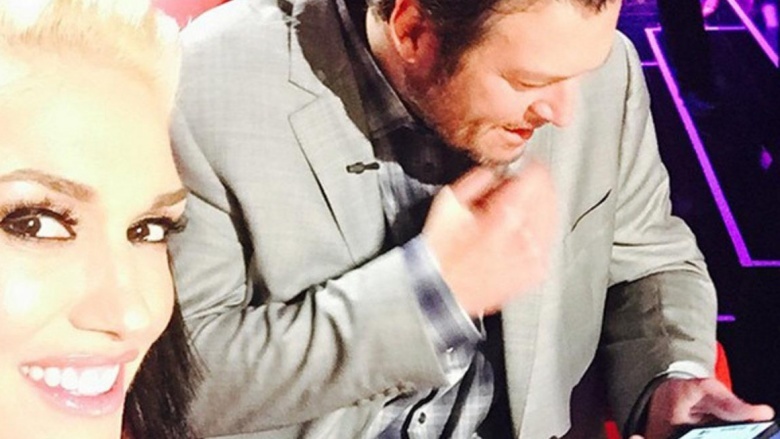 When the 2015 Country Music Awards kicked off in Nashville, Blake Shelton—a genuine country music artist—was obviously going to be in attendance. Who wasn't so obvious an attendee? Oh, let us think, maybe one Gwen Stefani? Well, according to TMZ, Stefani jumped aboard Blake's flight to Nashville "at the last minute" to accompany her new man to various after-parties. But what if she ran into Miranda Lambert, you know, her new boyfriend's ex-wife and current country music star? "She doesn't care if Miranda's there or not," said a source. Ice cold.
Miranda Cried During Her Performance After Hearing About The New Couple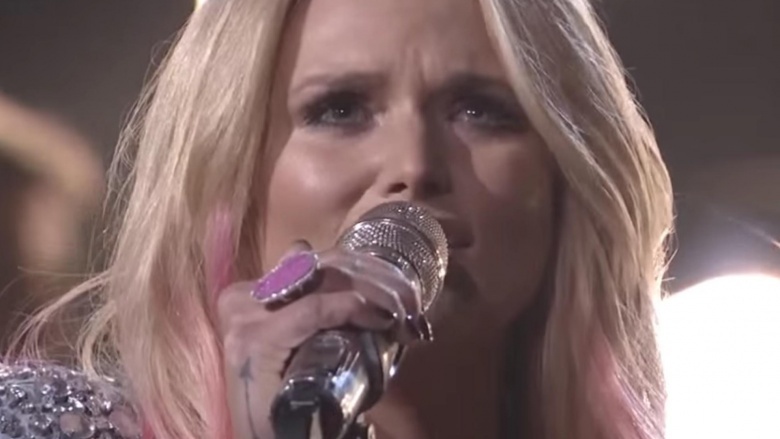 You know that feeling you get when you find out your ex has moved on to someone new? Just imagine that you find that out only a few hours before performing a song on live television in front of millions. Now imagine that for years prior, you'd performed those songs with your ex! Needless to say, we weren't shocked at all to see Miranda shed some tears on stage during her solo song.
They Met While Blake And Miranda Were Still Married, And Miranda Noticed The Chemistry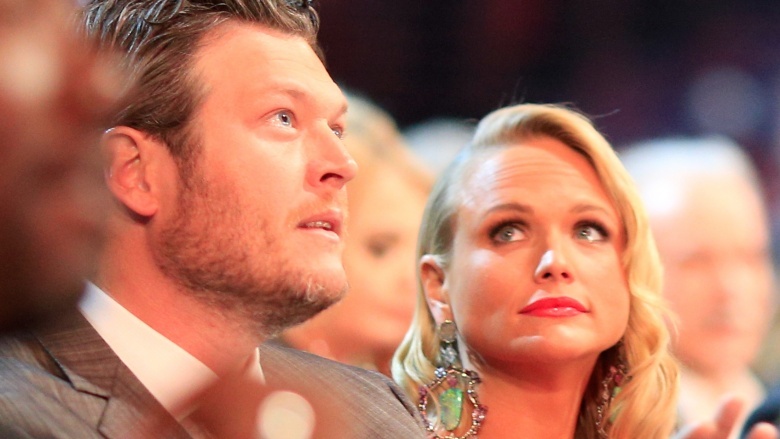 Getty Images
According to E! Online, Blake and Gwen had been flirting for a while during a previous season of The Voice. Even worse, Miranda had noticed the chemistry between the couple. Here are the gross details according to the report's source: "She was not surprised to hear of the romance between Blake and Gwen. They were always pretty flirty. Miranda and Blake were on the rocks on and off and knew that this could always be a possibility."
Blake Just Tweeted That His Life Is So Great Now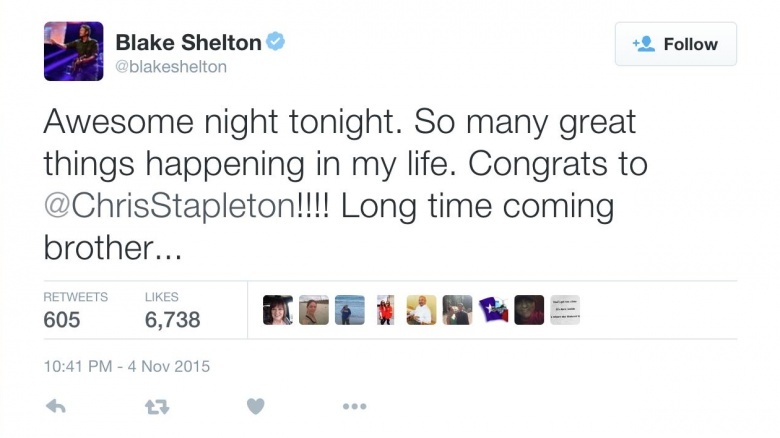 Not long after Shelton and Stefani confirmed their relationship, the Blakester took to Twitter to let the world know how it feels to get cozy with Gwen. "Awesome night tonight," he wrote. "So many great things happening in my life." Ugh. Come on, Blake. Show a little class, for once in your life.
Everyone Is Talking About How Great Blake Looks Now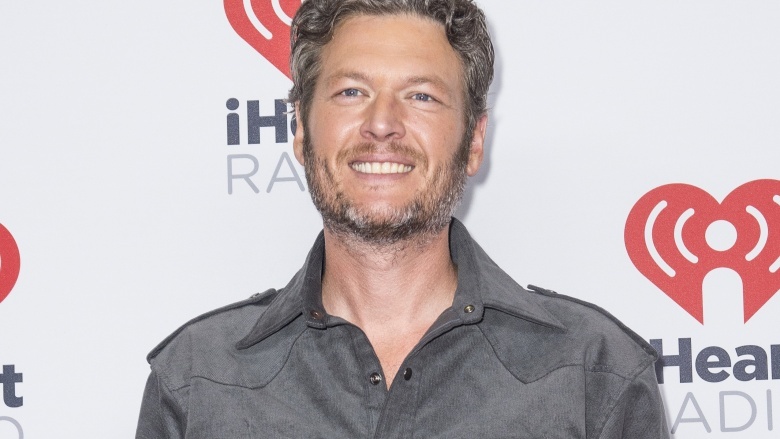 There are few things in life more satisfying than looking at photos of your ex and seeing that they look like crap. Well, Miranda's been denied that one satisfaction, as Blake is looking trimmer than ever. Worst of all, Shelton says he hasn't even been exercising—just mowing his stupid lawn in order to lose 20 pounds. "I would like to tell you I've been exercising, but I haven't been," he told CMT's Hot 20 Countdown. "I push mow my lawn. One day, in the middle of crisis and chaos in my personal life, I walked out and I was just thinking, 'What's going on in my life? What the hell is going on with my yard?! Are you kidding me, it's like 3-feet tall out here.'" Bet you think you're pretty funny—don't you, Blake Hell-ton?
Those Photos Of Blake And Gwen Cuddling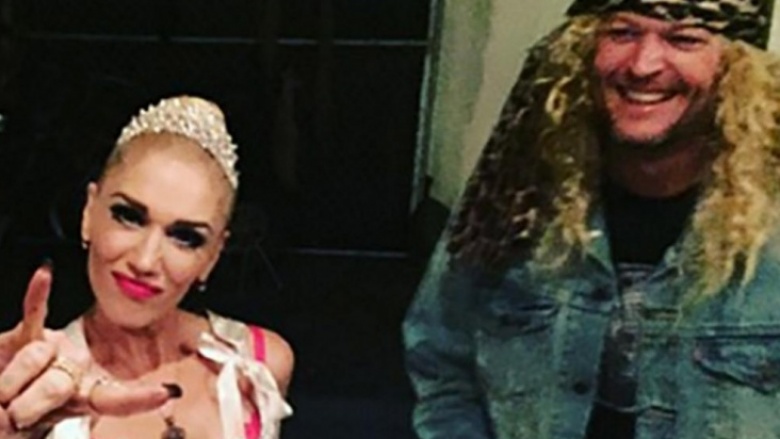 They're the photos seen round the world: during Halloween weekend, pictures of Blake and Gwen getting up close and comfy at a Halloween party made their way around the Internet. Usually when you split up with someone, all you need to do to avoid them is just block them on Facebook on Twitter. How is Miranda supposed to cope with pictures of her ex and that hussy plastered on every site in the universe?!
Two Words: HOLDING HANDS!