Selena Gomez And The Weeknd's Relationship Heats Up In Paris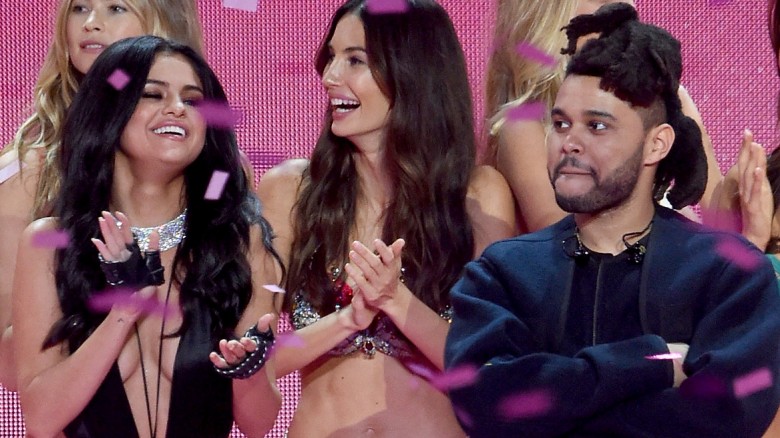 Getty Images
When it comes to The Weeknd, Selena Gomez just can't keep her hands to herself.
This It couple isn't shy about packing on the PDA—and the latest snap (via TMZ) of the two in Paris, France on Feb. 28 captures Gomez giving her beau a kiss on the cheek at an after-party at L'Arc following The Weeknd's concert at the AccorHotels Arena.
The adorable moment was caught the day before The Weeknd had his second awkward run-in with ex-girlfriend, Bella Hadid. The "Can't Feel My Face" singer performed at the end of the H&M fashion show while Hadid strutted down the runway. Luckily, Hadid had big sister and fellow model Gigi Hadid to stand by her side through the uncomfortable situation—literally.
Hadid and The Weeknd called it quits last November citing their busy schedules as the reason for the split, according to People. The Weeknd and Gomez were first spotted out and about together on Jan. 11. That same day, Hadid unfollowed Gomez on Instagram—talk about bad blood!