The Real Reason Dermot Mulroney And Catherine Keener Got Divorced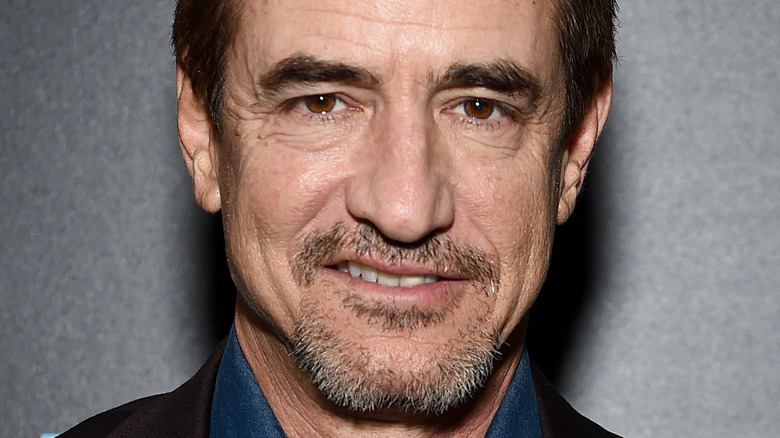 Jamie Mccarthy/Getty Images
When it comes to Hollywood romances, it's hard to keep track of all the marriages between celebrities that sadly didn't last. Among the long list of actors who you may have forgotten were ever together is "My Best Friend's Wedding" star Dermot Mulroney and "Get Out" actor Catherine Keener.
That's right, those two familiar faces were married for 17 years, which is quite a long time per Hollywood's standards. According to Keener's IMDb, the two met in 1988 on the set of the film "Survival Quest" and were married two years later in November 1990. The then-couple even appeared onscreen together again in the 2001 movie "Lovely & Amazing."
People reported that Mulroney didn't officially file for divorce from Keener until June 2007, although the two had actually split two years before in May 2005. From their time together, he and Keener share one son, Clyde Keener Mulroney, who was born in 1999 and works in Hollywood as a musician, according to his IMDb. It appears that Keener has always had a close relationship with their son, telling Newsday in 2013, "We have a really good relationship. I think I have a lot of credibility with him; I really make sure of that." While Clyde's parents had a good run, it appears that Mulroney and "The 40-year-old Virgin" star couldn't make it work despite their best efforts.
The actors cited 'irreconcilable differences'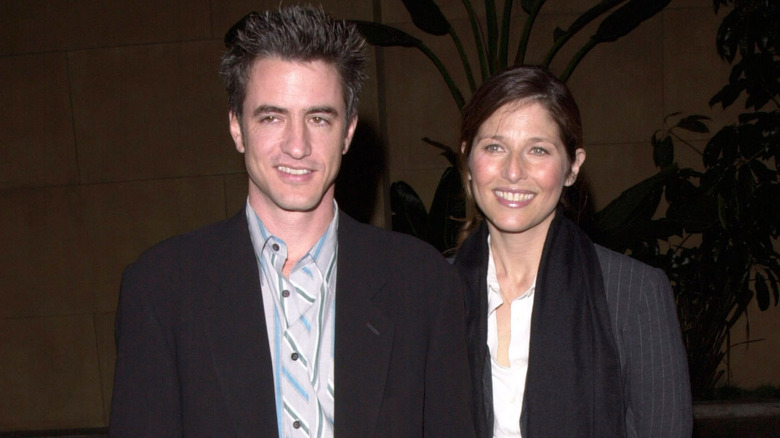 Shutterstock
Fans of actors Dermot Mulroney and Catherine Keener may have forgotten that at one point the two stars were once married, and for an impressive 17 years at that. Sadly though, it didn't work out in the end, and in 2007, the former couple's divorce was finalized. As for why the two decided to call it quits, their court documents obtained by Extra revealed, "There are irreconcilable differences between the parties that have led to the irredeemable breakdown of the marriage, and there is no possibility of saving the marriage, through counseling or other means."
While the exes weren't able to save their marriage, their split seemed amicable since their divorce was settled through mediation with neither having an attorney present. They also both agreed to a confidential marital settlement agreement and to have joint custody of their son, Clyde, with neither having to pay child or spousal support.
Mulroney has remarried since the split. He tied the knot with Italian film producer Tharita Cesaroni-Catulle one year after his divorce from Keener in 2008. They also share two daughters. The "Shameless" actor revealed to Closer Weekly in 2017, "I'm really comfortable with what I've accomplished and all the blessings in my life," adding, "I'm so happy to be where I am." As for Keener, she appears to currently be single, but did have a rumored brief romance a year after her divorce with actor Benicio Del Toro in 2008.