Why Susan Sarandon Isn't A Fan Of Meryl Streep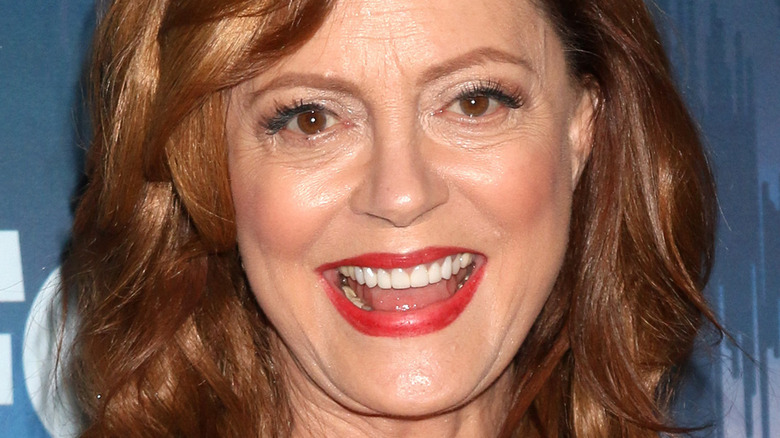 Shutterstock
Susan Sarandon and Meryl Streep are two of the greatest actors of their generation. They are also among the most celebrated. They both have some classic roles to their name in films including Sarandon's "Thelma & Louise" and "Bull Durham" (per IMDb), and Streep's "Out of Africa" and "The Devil Wears Prada" (per IMDb). Sarandon has won one Academy Award and has been nominated for four additional Oscars, having won the Best Actress award in 1996 for her performance in "Dead Man Walking."
Sarandon was nominated for Best Actress for 1980's "Atlantic City," 1992's "Thelma & Louise," 1993's "Lorenzo's Oil," and 1995's "The Client," per IMDb. On the other hand, Streep has won three Oscars, most notably two for Best Actress for 1983's "Sophie's Choice" and 2012's "The Iron Lady." She also won the Academy Award for Best Supporting Actress in 1980 for "Kramer vs. Kramer," per IMDb.
Additionally, Streep has been nominated for Best Supporting Actress three more times and Best Actress 15 more times. Yet, while both actors are clearly successful and accomplished, Sarandon reportedly has a beef with Streep. Keep reading to find out why.
Susan Sarandon thinks Meryl Streep gets preferential treatment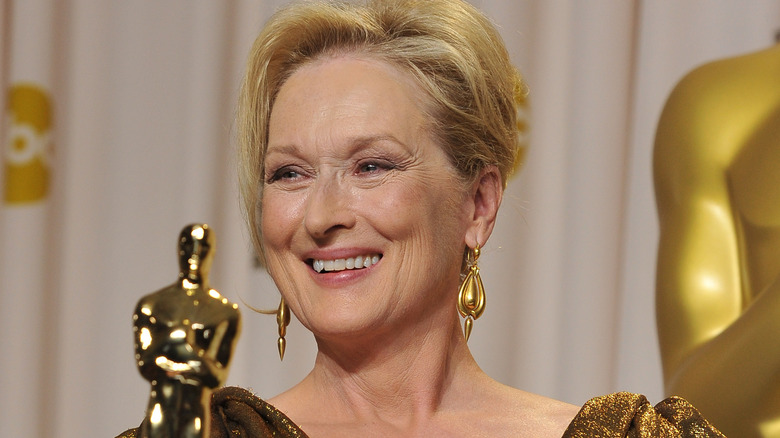 Shutterstock
Susan Sarandon does not begrudge Meryl Streep her talent, but she is a little annoyed that Streep is offered most of the good roles for female actors in her age range. In an interview with Fame magazine (per the Chicago Tribune), Sarandon said, "Everything goes to Meryl first," adding, "It's the law. I am one of those who think Meryl is a great actress. I don't elevate her to the goddess level, but she does get first crack at all the women's roles. If other women had the same shots she's had, they could equal her."
Sarandon does not want anyone to think she's jealous of Streep, but based on her next statement, it seems like the ol' green-eyed monster may be hiding in the wings. She said, "If her household runs as perfectly as her press would have us believe, I'll slash my throat."
For what it's worth, Sarandon is not the only one with this point of view. Actor Jessica Chastain told Glamour, "I love Meryl Streep. She's such an incredible actress. But I feel like she's the only one in her age group who gets those parts. I'd like to see Jessica Lange in a movie again, you know? Or Susan Sarandon ..." Enough said.