Adele Officially Confirms She's Married To Simon Konecki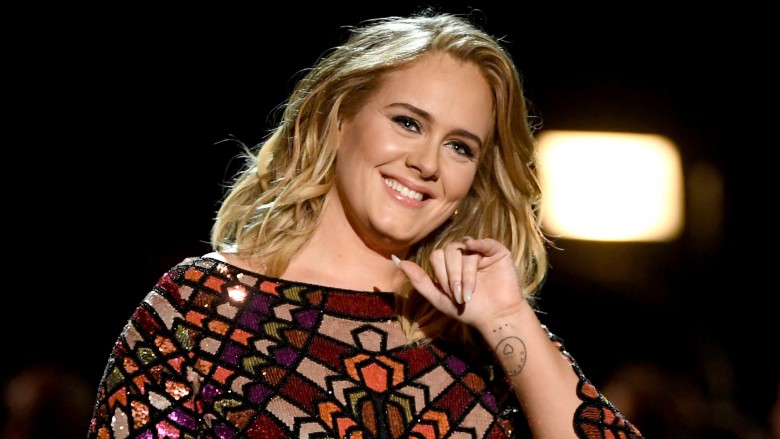 Getty Images
Adele is a married woman!
The British singer officially announced that she is indeed married to longtime love Simon Konecki, 42. According to Us Weekly, Adele (real name Adele Laurie Blue Adkins) revealed her relationship status to the crowd at her Brisbane, Australia concert on Sunday, March 5, 2017.
Adele, 28, opened up to her audience about her motives behind penning her big hit "Someone Like You," describing how it felt to first fall in love with her mysterious ex-boyfriend: "I was trying to remember how it was I felt at the beginning of the relationship that inspired that record because—as bad as a breakup can be, as bitter and horrible and messy as it can be—that feeling when you first fall for someone is the best feeling on Earth, and I am addicted to that feeling."
But, the Grammy Award-winning crooner quickly admitted that those days of early love are behind her now—and so are the heartbreaks. Why? It's simple: She's found her soul mate. "Obviously, I can't go through with those feelings," Adele explained to her adoring fans, "because I'm married now. I've found my next person."
While she didn't add any more detail about their wedding, fans have long since suspected her of secretly marrying her beau, who's also the father of her 4-year-old child Angelo James Konecki. In December 2016, the couple was spotted
wearing ring bands
while out in Los Angeles, though, at the time, her rep declined to comment.
At the
2017 Grammy Awards
, the singer, when accepting her award, referred to Konecki—who once showered his wife on stage with 
confetti made of love notes
 for their anniversary— as her husband. "To the Grammys, I appreciate it—the Academy, I love you," she listed off. "My manager, my husband, and my son, you're the only reason I do it."
But as some couples lovingly refer to each other as "husband" and "wife" before they're legally hitched, fans didn't know for certain if Adele had tied the knot...until now.