Has Megan Fox Ever Had Plastic Surgery?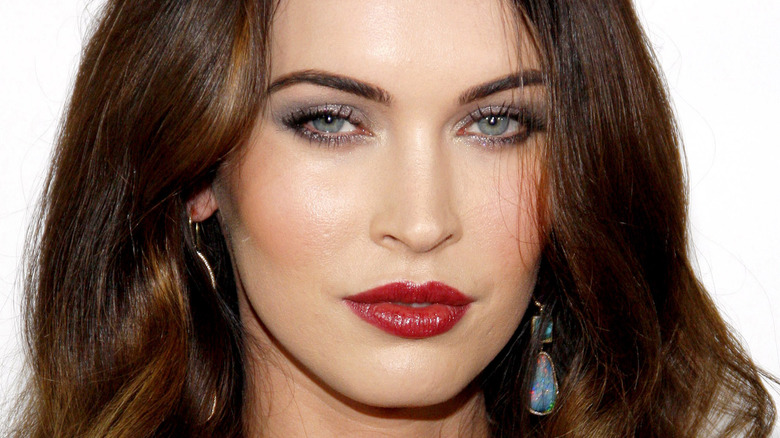 Shutterstock
Given that she was coronated "the world's sexiest woman" by a 2008 Reuters poll and consistently praised for her looks, the conversation about if and when Megan Fox has had plastic surgery began a long time ago. In 2010, a 24-year-old Fox was already addressing the issue of cosmetic tweaking with Allure. The magazine asked the "Till Death" star about her rumored lip injections, to which Fox simply replied, "I will say for people who question the authenticity of my lips, you can clearly see that my lips are my lips," which is not strictly a categorical denial. Fox also proclaimed, at the time, to never have received Botox or cheek fillers.
The actor did encourage those personally seeking plastic surgery to "first speak with a therapist, to try and figure out where this want comes from ... A lot of times it's not related to your teeth or your nose or your chin." However, Fox lauded the surgery options available for those who still chose to do so as "amazing technology." 
Fox's interview candor about insecurities over her appearance only further fueled surgery speculation over the years. Giving a blunt and somewhat-heartbreaking self-assessment to Rolling Stone in 2009, Fox said, "My hair is good. The color of my eyes is good, obviously. I'm too short. But overall, I'm not super excited about the whole thing." Well, here's where cosmetic surgeons have weighed in on the debate of Fox's alleged aesthetic enhancements — or lack thereof. 
Cosmetic surgeon claims Megan Fox may have had minor rhinoplasty and breast enhancement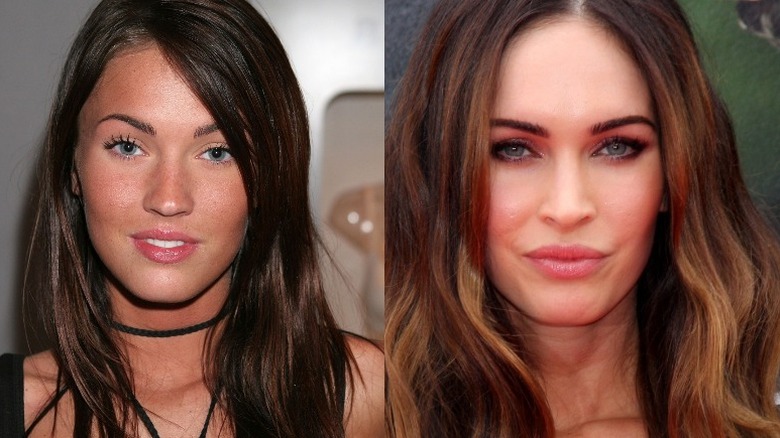 Katy Winn/Getty and Shutterstock
Doth Megan Fox protest too much in regards to her plastic surgery rumors? After all, the actor went as far as dedicating an entire Facebook album titled "Things You Can't Do With Your Face When You Have Botox" in 2011, per RadarOnline, showing off an array of facial expressions that require her forehead wrinkling and lips crinkling. Fox, 25 at the time, was seemingly insinuating that such expressions would not be possible with Botox injections (although an alternative possibility is that they could have been wearing off at the time of the photos). 
Cosmetic surgeons themselves weren't convinced by Fox's self-offered evidence. Bay Area Aesthetic Surgery's Dr. Joel Beck asserted that while any procedures Fox might have had done weren't severe, "I suspect that she has had a nose refinement and some facial fillers." A blog on Beck's website also speculated about Fox getting rhinoplasty in addition to her breast size, writing that a comparison of older photos to more current ones reflect "a definite difference in her breast size." He also observed, "In older photos, her nose appears wider and her nasal tip has a noticeable cleft. More recent photos show a more refined and narrow nose, as well as a smoother nasal tip ... Her lips are more full and her cheekbones are higher, likely the result of Restylane or Juvaderm." 
Whatever "work" Fox may or may not have done, the actor looks stunning as ever.