Why Blake Shelton Could Destroy Gwen Stefani
After days of rumors, photos, and speculation, Gwen Stefani confirmed this week that she's dating her famous co-worker on The Voice: country superstar Blake Shelton. The news created a ton of excitement on the Internet, but we're here to tell you why this relationship could turn out to be a disaster for everyone involved, especially Gwen.
Their Relationship Is Moving Super Fast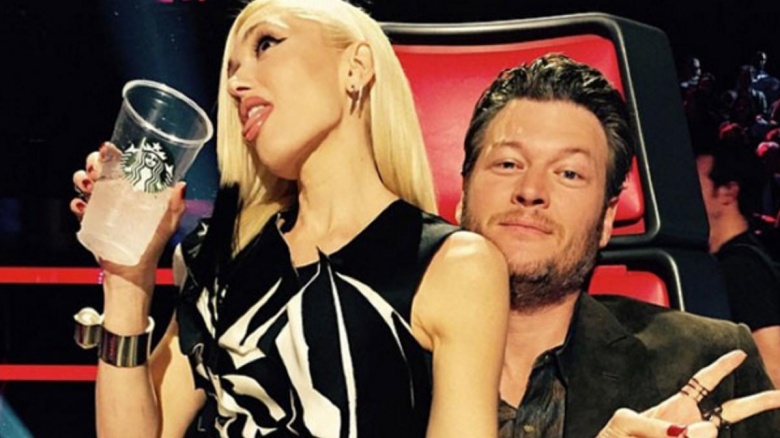 The dust has barely settled from Gwen and Blake's divorces from Gavin Rossdale and Miranda Lambert, respectively; Gwen settled hers in October, while Blake wrapped his up back in July. To say that Gwen and Blake are moving a little fast would be an understatement. In fact, one might argue it's moving too quickly altogether. Sure, both are fresh off divorces and probably just looking for fun and easy companionship; that's totally fair and, to be honest, human. But considering 1) they're high-profile celebrities; and 2) their exes are equally in the spotlight, shouldn't Gwen and Blake slow it down a little bit? Just sayin'...
People Will Likely Feel Sorry For Miranda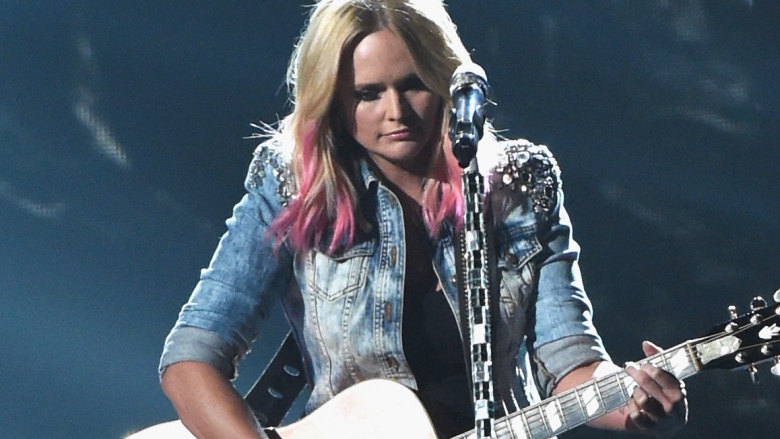 Getty Images
One of the hardest parts about a breakup or a divorce is seeing your ex move on with a new person. Which is why it's pretty much impossible not to feel just a little bit sorry for Gavin Rossdale and especially Miranda Lambert right now, no matter who actually caused their respective splits. One can only imagine how difficult it must have been for Lambert to attend the Country Music Association Awards on November 4—you know, the same day that Stefani's publicist confirmed she was dating Shelton. Plus, despite winning multiple awards, Lambert had to sit in the audience while hosts Brad Paisley and Carrie Underwood poked fun at divorce, which must have been almost as painful as her actual divorce.
Their Relationship Could Impact The Voice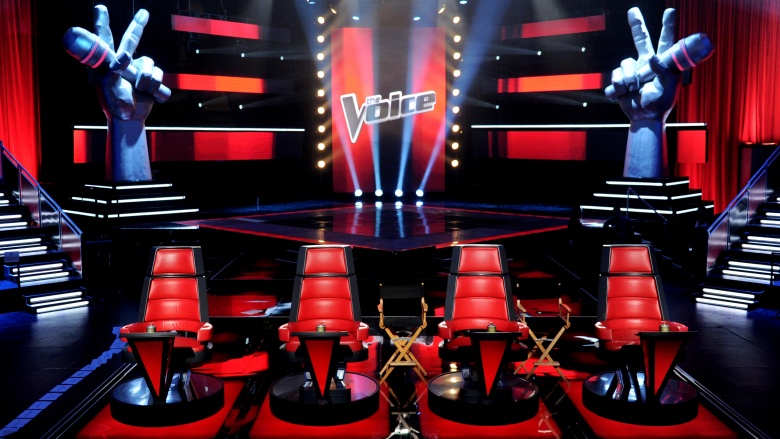 Getty Images
Anyone who's ever had the displeasure of dating a coworker will tell you how awkward it is when the relationship doesn't pan out. Who knows? Maybe Gwen and Blake will wind up together forever—and if they do, great. But a lot is at stake in this relationship, especially given the fact that Gwen and Blake currently work together one of network television's biggest shows in years. The relationship will likely improve the show's ratings, but the potential for drama backstage is at an all-time high. Even worse: A break-up would likely lead to the inevitable return of Christina Aguilera. And nobody wants that.
Gwen Might Alienate Her Fanbase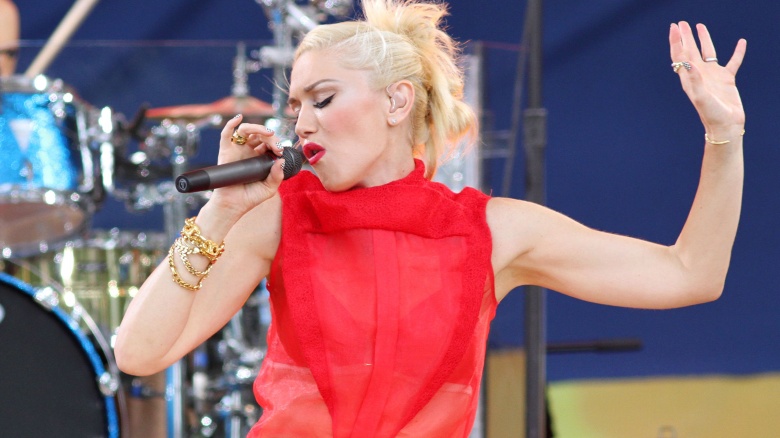 Gwen won rave reviews this fall with the release of her hit single "I Used to Love You," which (presumably) chronicled the heartache and heartbreak she faced during the downfall of her marriage to Gavin Rossdale. All that goodwill from fans and critics could be squandered amid reports that she and Blake have recorded a country music song together. The duet will likely lead to ratings gold on The Voice (assuming they perform it together, anyway), plus a you-know-what-ton of sales on the country charts. Still, Gwen's a little bit rock 'n roll, not country. We fear crossing over to the country charts could lead to eye rolls from fans who think Gwen and Blake are cashing in. Or worse: selling out.
The Tabloids Will Have A Field Day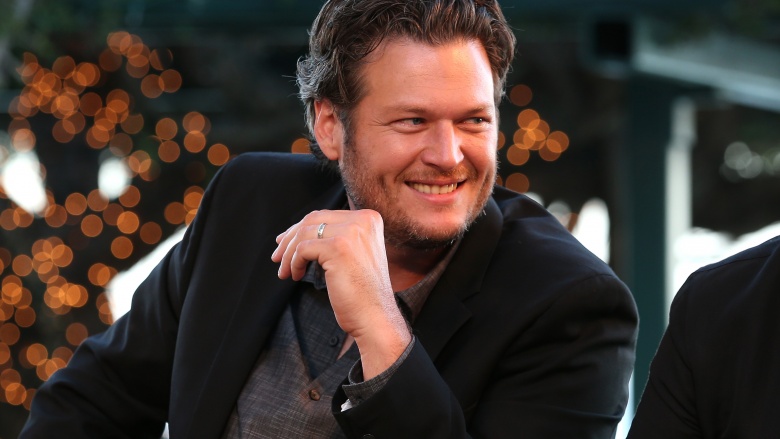 Getty Images
When you're in the public eye, it's pretty much inevitable that you'll get written about in the tabloids. This particular relationship has the potential for tabloids to create multiple angles that will likely take the trashy route. We can can just see the ridiculous fake headlines now: "Heartbroken Miranda Cries As Blake Proposes to Gwen on The Voice"; and 'Blake to Miranda: I Want You Back.'" In fact, it could all lead to one of the biggest tabloid sagas since Brangelina first happened in 2005. That's a depressing thought.
Won't Somebody Please Think Of The Children!?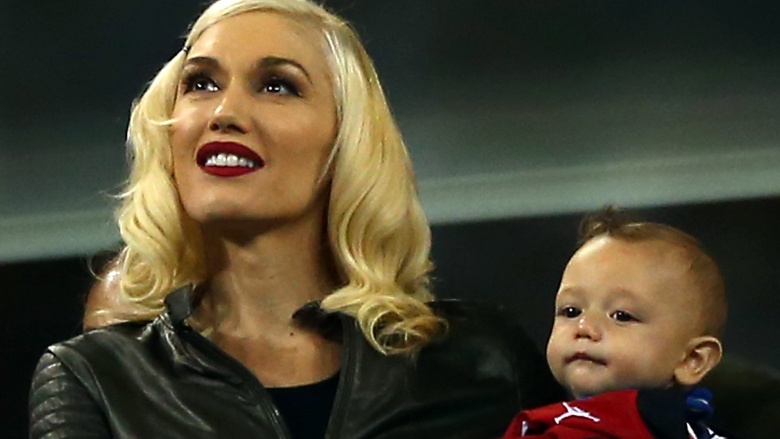 Getty Images
We'd never judge a single mom or dad for going on a date; everyone deserves to find happiness. Plus, we'll admit we're in no way qualified to judge one's parenting skills. (For the record: we think Gwen's an awesome mom.) But given the intense media coverage mentioned above, you have to wonder what kind of toll this newly sparked and highly publicized relationship could take on Gwen's three kids. Between computers, phones and, you know, public statements, it'll be almost impossible to shield the details of Gwen and Blake's relationship from anybody. In other words: Be on the lookout for a Stefani Family Meeting very, very soon.